Amidst the controversial trade war between the US and China, Apple announces a new iPod touch almost four years after the last iPod Touch update. The classic Apple music and video player hasn't been upgraded since July 2015 when the 6th generation iPod Touch was released.
The later generations of iPod Touch may not be as popular as the music-focused earlier versions, but these pretty cool devices have developed their own following. In fact, according to Apple, more than 400 million iPods have been sold over time.
The iPod Touch is the last one remaining in the iPod product line. The iPod Classic was quietly retired in September 2014, while the iPod nano and iPod Shuffle were discontinued in July 2017. The death of these iPod versions was due to the dwindling sales after the iPhone had been introduced in the market. It was not surprising because the iPod looked and worked almost the same as the iPhone, except for the missing call features.
Many tech experts have predicted that the iPod Touch will soon probably join the grave of previously discontinued iPod versions. But this recent announcement from Apple proved them wrong.
The unveiling was made in an Apple press release published on the company's website, promising improvements to the device's key parameters and features.
Here are some of the new iPod Touch features that Apple fans should look forward to:
An A10 Fusion chip
Six colors the phone is available in: space grey, gold, blue, white, pink, and red
Immersive AR features
Support for Group Face Time
A bigger storage option
We'll discuss these features one by one below and see how the 7th generation iPod compares to the previous version.
Same Look, Same Design
When you look at the new iPod Touch, you won't be able to see any difference from the 6th generation version. It features the same four-inch display and lightweight build, making it easier to carry around. Overall, the 7th generation iPod Touch has a slim and sleek look which is in contrast with the newly released batch of iPhones.
Just like the previous models, the new iPod Touch doesn't have any Touch ID or Face ID features, so you will need to set up a passcode for security purposes. You can also choose not to set up one if you don't mind other people using it. The device has no cellular antenna in keeping up with the slim design.
The only thing that makes this version different from its predecessors is the new headphone jack. Yes, you can now use headphones with your iPod Touch, which will surely delight a lot of iPod users.
And as mentioned above, users can now choose from six colors, namely space grey, white, gold, blue, pink, and red.
Chip Upgrade
The most notable improvement of the new iPod Touch is its A10 Fusion chip, making it faster, more powerful, and more capable. This upgrade is in time for the launch of Apple Arcade, the company's new gaming service set to launch between September and November this year.
The A10 Fusion chip was first released with iPhone 7 in 2016. This means that the 7th generation iPod Touch works just like the iPhone 7. Although it may not be the newest chip from Apple, it is still a huge improvement from that of the 6th generation iPod Touch.
In terms of software, the latest iPod Touch will work with the latest version of iOS 12 and will also probably be compatible with iOS 13 when it is launched.
More Storage
The new iPod Touch comes in the usual 32GB and 128GB versions. But this time, users can enjoy more content with a 256GB model. This means that you can enjoy more songs, more videos, and more games on your new iPod Touch. Having a huge library of music and videos on board will be ideal for whiling away those idle hours without an internet connection.
Here's a tip: Maximize the storage space on your iPod Touch by making it a habit to delete duplicate songs and junk files using Outbyte macAries. All you need to do is connect the device to your Mac and run the cleaning tool. This will free up some of your storage space so you can save more songs, videos, and games.
Another new feature of the 7th generation iPod Touch is its capability to use Group FaceTime. Although the device cannot detect a cellular signal, it can connect to a Wi-Fi network, which you can use for FaceTime. You can now use the app to do FaceTime calls with multiple users.
Augmented Reality
Thanks to the A10 Fusion chip, the new iPod Touch now supports augmented reality (AR). This feature offers more engaging and immersive AR experiences for gaming, education, and web browsing. It seems like Apple is shaping the iPod Touch into becoming a gaming device that will work with Apple Arcade, which is yet to be released.
iPod Touch Price
One of the advantages of iPod Touch over the iPhone is the price. The iPod Touch is way cheaper compared to an iPhone. Apple released three models of the 7th generation iPod Touch with different storage capacities.
32 GB – $199
128 GB – $299
256 GB – $399
An iPhone 7 with 32GB storage costs $449, while the 256GB iPhone XS costs $1,149. See the difference?
iPod Touch Release Date
The 7th generation iPod Touch is now available on Apple's website, where you can read all about the new features and see the spec. But you probably have to wait for a week or two before these new devices become available in retail stores.
If you don't want to wait that long, you can also order directly from the Apple website and have it delivered the next business day (as long as you order before 7 p.m.).
Bottom Line
Many tech experts expected Apple to kill off the iPod line because of the dwindling sales and the increasing popularity of the iPhone. But the release of the 7th generation iPod Touch reveals that Apple has another plan. Instead of focusing on music, Apple is gearing the new iPod Touch towards gaming.
The addition of the A10 Fusion chipset and augmented reality feature proves that Apple is grooming the new iPod Touch to be a gaming device compatible with the company's new gaming service, Apple Arcade. We'll have to wait until Apple Arcade is released later this year to see if Apple's plan will be a success.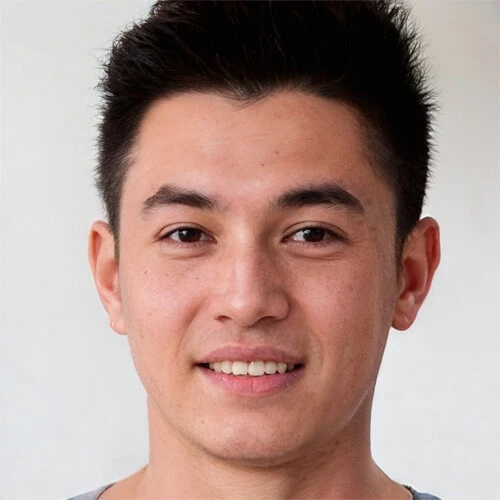 Vic is a search engine optimization expert, helping to optimize websites to make them more user-friendly. He's been in the industry for more than 10 years, and his work speaks a lot about his experience and expertise in the IT and digital marketing fields. 
Vic is the one in charge of keeping our website running smoothly and efficiently, to make sure that our readers have a wonderful experience while visiting the website. He's good at troubleshooting errors and fixing Windows issues that come up either when playing games or working on the computer. 
Vic is a certified gadget freak who feels the need to surround himself with cutting-edge technology. And this passion has helped him a lot in creating content that informs and guides users on using and troubleshooting the latest technology. He is an avid researcher who is always hungry for the latest news and updates on the most cutting-edge technology.