Some Mojave 10.14 users have probably realized by now that OneDrive is not the efficient and flawless tool they were thinking of. This is because when sharing work data and files, it usually leaves them hanging in the middle of various syncing operations.
This problem, among many others, can be a challenge not only to large organizations, but also to small businesses as this may cause an undesirable accumulation of log files and serious miscommunication within a team.
According to Mojave users, some OneDrive processes go overdrive to the point that there is already a heavy CPU usage, where "work-in-progress" and "processing changes" signs are constantly being flashed on their screen. This issue, unfortunately, remains unresolved even after rebooting the system and reinstalling OneDrive.
If you have experienced a OneDrive issue with Mojave 10.14 or other OneDrive problems on Mojave, you have come to the right place. We'll discuss Mojave 10.14 OneDrive issues and solutions below, so keep on reading.
6 Common Problems of OneDrive on Mojave 10.14
Aside from heavy CPU usage, there are other problems with OneDrive on Mojave 10.14. These include the following:
Slow Synchronization
OneDrive users running macOS 10.14 may find themselves stuck in a sluggish synchronization process, especially when they are carrying out synchronization operations on OneNote. As a result, constant delays can hinder OneNote update installations.
SharePoint Sync Problems
On macOS 10.14, SharePoint might not work properly. Although in some cases, downloads may work just fine, syncing files to SharePoint folders might be a headache. Users can sync their SharePoint libraries to their Mac devices, but they cannot sync from their devices to their SharePoint library.
External Users Cannot Access Shared Files
This issue usually happens when an external user attempts to open a mail notification, which opens a file that is shared via OneDrive on macOS 10.14. When the user clicks the click, a dialog box will pop up, displaying the message "Access denied." This means the user is not allowed to access the file.
"Get Link" Option Is Not Available
Many Office 365 administrators are unable to use OneDrive's "Get Link" feature. This is a serious problem for macOS 10.14 clients who want to exchange links to important documents and files with members of an organization.
Login Problems
Other Mojave 10.14 users complained that they are unable to sign into a newly installed OneDrive app, even if they are using their valid Office 365 account information. This problem can prevent a user from creating and adding a business account to OneDrive for Business on Mojave 10.14.
Lack of Storage
This is probably the worst problem with OneDrive for Mojave 10.14 users. Some users are forced to delete some files and folders once they fall short of storage space. The lack of storage can also keep others from performing synchronization processes on OneDrive folders.
7 Possible Fixes to OneDrive Problems on macOS 10.14
There are many possible fixes to the OneDrive problems listed above. We listed some of them below:
Use Microsoft Support and Recovery for Office 365.
The Microsoft Support and Recovery for Office 365 is a popular troubleshooting tool, which can be used to diagnose and resolve different OneDrive issues on Mojave 10.14. It has lots of features and functionalities, such as reporting folders and files with large sizes and invalid characters in the titles, as well as updating the NGSC+B automatically or manually. Once this tool is run on your computer, all the available functionalities will be displayed on your screen. You can download Microsoft Support and Recovery for Office 365 here.
Delete OneDrive app.
This option might not work for some, but it's worth a try. Simply delete the OneDrive app on your macOS 10.14 and re-install it. See if it resolves the problem. If not, try the succeeding options.
Terminate all OneDrive processes.
If you're considering this option, know that it will use the Activity Monitor app to terminate the "OneDrive Finder Integration" and "OneDrive" processes.
Alter the Keychain.
To reset the OneDrive app, you may have to delete or alter all app passwords from the keychain.
Uninstall OneDrive.
To uninstall OneDrive, you need to completely delete the app from your Mac by using an uninstaller app, which will completely delete the app and all other files that are related to it. After that, you have to download and install the app again.
Allocate adequate storage space.
Make sure there is enough storage space on OneDrive by checking if the OneDrive app space requirements matches what's on your device. If they match and you are still having storage space issues, you may have to move or delete unnecessary files.
Reset OneDrive.
If all else fails, you might have to reset OneDrive, a solution that might just work for almost every issue that may be keeping OneDrive on Mojave 10.14 from running. Here's how to reset OneDrive:
Terminate all OneDrive processes or cancel any OneDrive process that is currently running on your Mac. To do this, open the Utilities folder and launch the Activity Monitor app. Find the items named "OneDrive" and "OneDrive Finder Integration." Click the X buttons atop them and choose the Quit option. If OneDrive is still running, choose the Force Quit option.
Delete all your OneDrive passwords as well as all stored or cached user information associated with the OneDrive app. Start by running the Keychain Access utility from the Utility folder. Search for OneDrive and different items related to OneDrive will appear. These should include FinderSync, HockeySDK, and cached credentials. Delete all of them and close the Keychain Access. Double-check if you have deleted all items that are related to OneDrive.
Finally, run the Reset OneDrive Script. To locate this, Control+Click on the OneDrive app. The Reset OneDrive – Package Content menu should then show up. Click on the Show Package Content option to display a list of files and folders in the OneDrive app. Navigate to the Content folder and look for the Resources folder. This is where you can find the Reset OneDrive script, which is usually named ResetOneDriveApp.command. Run it by double-clicking on the file and wait for it to complete. Once it's done, the OneDrive app will run as if it's newly installed.
Who Said OneDrive Can't Work on macOS 10.14?
Bugs and errors can be very common in virtually all new tools, apps, and software. However, these problems should not keep you from using them. After all, developers are constantly working to improve these tools and software to answer the ever-changing needs of users.
When using OneDrive on macOS 10.14 and you come across bugs and problems when you least expect them, it's best to put your thinking cap on and try the solutions we outlined above.
There could also be performance problems with your macOS 10.14 that might not be because of OneDrive. Perhaps, they have something to do with junk and cached files on your system. Get rid of them by installing Outbyte macAries on your Mac, and you'll be surprised at how it fixes the problem.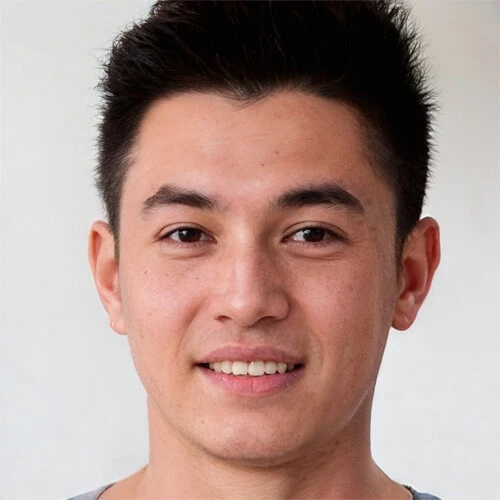 Vic is a search engine optimization expert, helping to optimize websites to make them more user-friendly. He's been in the industry for more than 10 years, and his work speaks a lot about his experience and expertise in the IT and digital marketing fields. 
Vic is the one in charge of keeping our website running smoothly and efficiently, to make sure that our readers have a wonderful experience while visiting the website. He's good at troubleshooting errors and fixing Windows issues that come up either when playing games or working on the computer. 
Vic is a certified gadget freak who feels the need to surround himself with cutting-edge technology. And this passion has helped him a lot in creating content that informs and guides users on using and troubleshooting the latest technology. He is an avid researcher who is always hungry for the latest news and updates on the most cutting-edge technology.