You can do a lot of things on your Mac. You can create videos, publish blogs, take down notes, surf the web, and enjoy something as basic as good music. However, to do all these things, you need to download the best free apps for macOS in 2019.
Although some of these apps might not be appealing to you, we can guarantee you that they're worth the download and that they wouldn't be listed among the best free macOS apps every Mac user should have today for nothing.
From apps that are useful for creatives to programs that come in handy for professionals, these best Mac apps in 2019 are sure to make your Mac experience even better.
1. The Unarchiver
As the name suggests, this app can unarchive different types of archive files, including RAR, ZIP, BZIP2, Tar, 7-zip, StuffIt, ARC, LZH, and ARJ. It can also open other file types, such as BIN disc images, ISOs, and .EXE installers.
2. VLC Media Player
An open source multimedia player, VLC plays different multimedia files, Audio CDs, DVDs, and other streaming protocols. It will also play any video files you throw at it, making it a great alternative when iTunes or Quicktime Player is acting up and causing issues.
3. Amphetamine
This keep-awake utility may not be as popular as the first two, but it's quite powerful that it can effortlessly override your energy saver settings to keep your Mac awake. In just one click, you can activate the app.
4. Flycut Clipboard Manager
Do you usually copy and paste texts? Then the Flycut Clipboard Manager might be useful for you. This app stores the text you copied in history so you can paste it later using the Shift + Command + V shortcut keys.
5. Caffeine
Caffeine is an alternative to Amphetamine. It is a tiny app that creates an icon in your menu bar, something you can click to keep your Mac awake. You might not realize its importance right now, but we can tell you that it can come in handy in the future.
6. Alfred
An award-winning app for Macs, Alfred works to boost your Mac's efficiency with keywords and hotkeys. Using this app, you can access the web effortlessly. You can also control your Mac with some customized actions.
7. Dropbox
Dropbox is one app that never seems to lose its popularity. You can use it to get all your important documents and files from anywhere on any device. It also allows you to sync your files between your devices and computers.
8. Better Touch Tool
An awesome, feature-packed app, Better Touch Tool lets you configure different gestures for your MacBook trackpad and Magic Mouse.
9. mac2imgur
This app may look plain, but it is actually designed to make uploading screenshots and images to Imgur effortless and quick. Once it detects new screenshots taken, you have the option to upload them manually or drag-and-drop them on the app's status bar icon. Once the screenshots are uploaded, the links are copied to your clipboard and you will be notified via pop-ups.
10. Itsycal
Itsycal is a calendar app that sits on your Mac's menu bar. When you access it, you are notified of all your upcoming events. You can also use it to create and delete events, but not edit them.
11. Pocket
To date, there are more than 14 million people using the Pocket app to save videos and articles for later viewing. With this app, all your content is saved in one place, so you can access it any time on any device. It's a great companion if you often commute and travel.
12. Curb
Curb is an app designed to empty files from removable media, such as external drives and USBs. Unlike the traditional deletion method where deleted files are stored in a separate folder, Curb instantly removes the files without saving copies on your system's local trash. All you have to do is drag-and-drop the files you don't need onto the app and you're done.
13. EasyFind
If Mac's Spotlight is unable to help you find text files, then you need to download the EasyFind app. It's a great alternative to Spotlight and is best used for finding contents in files and folders.
14. Dr. Cleaner
Dr. Cleaner is a Mac cleaning app that offers disk cleaning, file scanning, and memory optimization. It also helps free up hard disk space to speed up your Mac's performance.
15. Outbyte Mac Repair
Outbyte Mac Repair scans your Mac for all sorts of junk, especially those that are created by apps and browsers. It also scans your system, emptying trash bins and getting rid of unwanted files from common locations to restore your computer's efficiency.
16. Disk Inventory X
This is a disk usage utility created for Mac OS versions 10.3 and later. It shows the sizes of folders and files in a graphical manner called treemaps. So, the next time you're wondering where all your disk space has gone, consider downloading Disk Inventory X.
17. Wunderlist
Do you want to get a lot of stuff done? You'll need Wunderlist. Regardless of whether you are planning to go out on a vacation or you're simply working to manage different work projects, this app can help you tick off all your to-dos.
18. Evernote
No matter what sorts of writing task you are working on, Evernote will help you stay focused. From organizing those ideas to getting them written down, you can always count on this app.
19. Libre Office
Libre Office allows you to create and open text documents, presentations, spreadsheets, and drawings created in other applications like Microsoft Office, AutoCAD, and OpenOffice. Even if the documents are saved in older apps like MacWrite, it can still read them.
20. Simplenote
Another free app that allows you to store and save your ideas and notes is Simplenote. Open it, jot down your thoughts, and you're all set. Don't worry if your note collection grows, because you can conveniently search for them and keep them organized with pins and tags.
21. RawTherapee
RawTherapee is not your ordinary graphics editor. It's so powerful that it can finetune all your images. Just check out this free app for yourself.
22. Skitch
Did you just see something that sparked an idea? Snap it with Skitch! You might just turn that idea into something brighter and bolder with this app.
23. HandBrake
HandBrake is a handy tool for converting videos to other modern formats. It's free to use and supports platforms like Mac, Linux, and Windows.
24. uTorrent
Do not underestimate this tiny app. uTorrent installs quickly and will hardly consume your valuable system resources. This app allows you to download your files as efficiently and quickly as possible without affecting your other system activities.
25. Safari
Safari is often installed on your Mac computer already. Unlike other browsers, it is faster and more energy-efficient. That means sites tend to become more responsive and your battery life will last longer between charges.
26. Firefox
A free web browser for all platforms, Firefox has many plugins and extensions that allow you to do more than just browse the web.
27. Google Chrome
Another popular browser, Google Chrome has lots of extensions you can quickly install, providing you with more functionality and features.
28. Skype
You know Skype, right? It's free to use and almost every computer already has it. But what many users love about this app is that it's great for making international calls because the price is a lot cheaper compared to using your phone.
29. Spotify
Yes, you already have iTunes, so why download Spotify? Well, this app makes finding the right music for every moment easier and more convenient. There are millions of tracks available on this app, so whether you are working out or partying, you will always have the right music at your fingertips.
30. TextWrangler
A general-purpose text editor, TextWrangler supports plain-text and Unicode files. With this app, manipulating any text-oriented data becomes quick and easy.
There you have it, the best free apps for every Mac user. Which of these amazing free apps are you planning to install? Let us know below.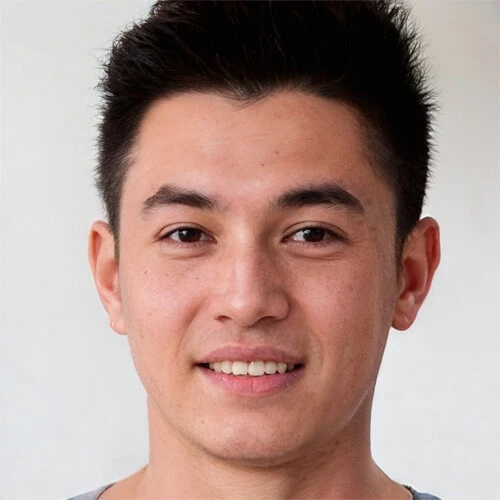 Vic is a search engine optimization expert, helping to optimize websites to make them more user-friendly. He's been in the industry for more than 10 years, and his work speaks a lot about his experience and expertise in the IT and digital marketing fields. 
Vic is the one in charge of keeping our website running smoothly and efficiently, to make sure that our readers have a wonderful experience while visiting the website. He's good at troubleshooting errors and fixing Windows issues that come up either when playing games or working on the computer. 
Vic is a certified gadget freak who feels the need to surround himself with cutting-edge technology. And this passion has helped him a lot in creating content that informs and guides users on using and troubleshooting the latest technology. He is an avid researcher who is always hungry for the latest news and updates on the most cutting-edge technology.