When we want to know about the active processes and services on your Windows device, we open Task Manager. This handy utility allows us to see which processes and services are consuming most of your system resources. It also lets us stop or disable them. Now, with all the processes running in the background, how do you know which should be stopped and which to leave enabled? Well, the best thing you should do is to familiarize yourself with the functions of each process.
Let's begin with UserOOBEBroker.exe in Windows 10/11.
About UserOOBEBroker.exe in Task Manager
Developed by Microsoft, UserOOBEBroker.exe is an executable file that plays a vital role in the Windows 10/11 platform. Although it seems like a malware entity or a virus, this process is actually not harmful. This process is associated with Microsoft OOBE or Out of Box Experience, which is responsible for showing users a series of screens that require them to connect to the web, sign up for a Microsoft account, or accept license agreements.
But what does it really do as a process?
What Does UserOOBEBroker.exe Do?
When you install the Windows 10/11 operating system, this process helps in creating a new user account for you. It will show you the setup wizard that highlights the features of Windows 10/11 and some settings you can tweak in the OS. Unfortunately, because the process seems foreign to average Windows users, they prefer to have it disabled.
If you are among the selected few who believe that UserOOBEBroker.exe is a suspicious process, know that you have come to the right place. In the next section, we will teach you how to disable or terminate the process in Task Manager.
How to Terminate UserOOBEBroker.exe in Task Manager
If you are a member of the tech forums and communities, then you're probably familiar with this method already. But if not, here's how to terminate the UserOOBEBroker.exe process:
Press the CTRL + Shift + Esc keys to launch Task Manager.
Go to the Details tab.
Explore the list of processes and find UserOOBEBroker.exe.
Click on it and press the End Task button.
Restart your system.
At this point, the process should be terminated already. Otherwise, proceed to the next section.
Can You Disable UserOOBEBroker.exe?
So, is it possible to just disable the process itself? The answer is yes, thanks to the Settings app of Windows 10/11. Since it was released, this amazing utility can do wonders, including disabling processes like UserOOBEBroker.exe.
To disable UserOOBEBroker.exe using the built-in Settings app of Windows 10/11, follow these steps:
Press the Windows + I keys altogether to launch the Settings app.
Go to System and open Notifications and Actions.
Untick the Show me the Windows welcome experience after updates and occasionally when I sign in to highlight what's new and suggested option.
Restart your computer.
Once your device has completely restarted, check if the UserOOBEBroker.exe process is still running in Task Manager.
How to Disable the UserOOBEBroker.exe by Creating a New User Profile
If the first two methods didn't terminate or disable the UserOOBEBroker.exe process in Task Manager, then try creating a new user profile. Though it sounds like a bizarre solution, it worked for many Windows 10/11 users.
Here's how:
Open the WinX menu and select Settings.
Click Accounts.
Navigate to the left section of the menu and select Family and Other People.
Under the Other People menu, choose Add someone else to this PC.
A new Microsoft account window will open. Should you wish to use an existing Microsoft account, input the user's email address and hit Next.
Check if the process is still in Task Manager.
How to Disable UserOOBEBroker.exe in Task Manager using the System File Checker
Sometimes, running the System File Checker can remove the UserOOBEBroker.exe process from Task Manager. Follow these steps to run an SFC scan:
Open an elevated Command Prompt. You can do so by clicking Start. And then, type cmd into the Search field. Right-click on Command Prompt and select Run as Administrator. If asked for an admin password, enter it and hit the Allow button.
Into the command line, input the sfc /scannow command and press Enter.
System File Checker will begin scanning your system files and replace any missing or corrupted files with a cached copy. Make sure you don't close the window until the verification is completed.
Restart your computer for the changes to apply.
Is UserOOBEBroker.exe Process a Virus?
If the UserOOBEBroker.exe process in Task Manager is legit, you can just leave it as is so it can perform whatever task it's assigned to do on your Windows computer. But if you suspect it's a malicious entity in disguise or it's flagged by your antivirus suite as a threat, then take necessary action.
To get rid of a harmful UserOOBEBroker.exe process, you can perform a manual scan of all your files. Check for any suspicious-looking file and delete it. While it seems like an easy thing to do, the truth is it isn't, especially if you have plenty of files in your system. That is why we recommend removing the harmful process in an automated way.
Should you wish to automatically remove the fake UserOOBEBroker.exe process, all you need to do is download and install a reliable antivirus suite that can identify fake processes in disguise and get rid of them once and for all. As soon as you have one installed, run a complete system scan and follow the recommended actions. It's that easy!
Wrapping Up
UserOOBEBroker.exe is a legit process designed by Microsoft. However, if you want to have it disabled and terminated for whatever reason, then you can do so by referring to the suggested steps above. They have been proven and tested to work as long as you follow them carefully.
Even though you have already disabled the process, you can take further actions to ensure your device is protected. Install a trusted anti-malware program and keep it running in the background to keep malicious entities at bay.
If you know other ways to disable or terminate the UserOOBEBroker.exe process, then let us know in the comments.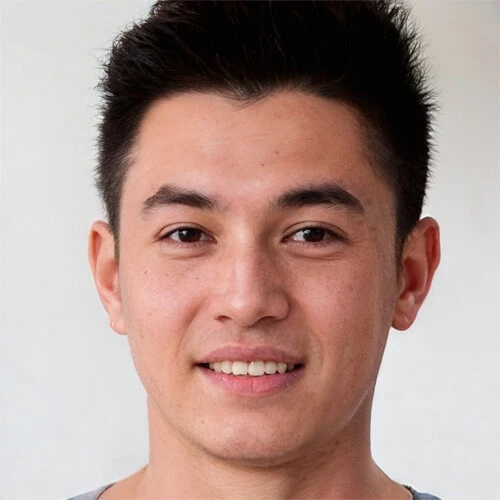 Vic is a search engine optimization expert, helping to optimize websites to make them more user-friendly. He's been in the industry for more than 10 years, and his work speaks a lot about his experience and expertise in the IT and digital marketing fields. 
Vic is the one in charge of keeping our website running smoothly and efficiently, to make sure that our readers have a wonderful experience while visiting the website. He's good at troubleshooting errors and fixing Windows issues that come up either when playing games or working on the computer. 
Vic is a certified gadget freak who feels the need to surround himself with cutting-edge technology. And this passion has helped him a lot in creating content that informs and guides users on using and troubleshooting the latest technology. He is an avid researcher who is always hungry for the latest news and updates on the most cutting-edge technology.