Not all files can be opened as easily as .mp3 or .mp4. Not everything can be viewed automatically after just a simple double-click. Some, when tried to be viewed, will even give you an error message like "This file does not have a program associated with it for performing this action," whether you are using a Windows computer or Mac OS.
One of these files is A6P.
About the .a6p File Extension
A6P means Authorware 6 Program. These files are compiled Authorware applications created using the Authorware 6.x, a program used to create media-rich e-learning applications.
Authorware was a Macromedia product before Macromedia was taken over by Adobe. It is a multimedia authoring program primarily designed for learning. Authorware allows users to create interactivity without the need to compose any scripts or do any programming. Among Authorware's features is visual programming language, (i.e., it contains drag-and-drop icons you can use to create your application's logical outline and menus to be used to add content). It also has built-in data tracking and supports all sorts of rich media. Authorware is also scriptable.
Can A6P Files Contain a Virus?
A6P files are binary executable files. They can be dangerous depending on where and how you got them. They are commonly used in viruses. So it is highly advisable that you download these files with extreme caution. Here are a few tips to remember:
Download only from trusted websites. A few examples of these websites include Ninite, Softpedia, FileHippo, DonationCoder, Download Crew, and FileHorse. CNET can be one, but only few people trust it anymore because some of its download links carry adware that can cause harm to your computer system.
Use secure download links.
If you are downloading from a trusted site, then you will most probably be provided with a checksum. A checksum is a set of numbers and letters used to check data for errors. If you have the checksum of an original file, you can use a checksum utility to confirm whether your copy is identical. In the case of executable files, you can run a verification of the downloaded file against this checksum to know whether your binary executable file was tampered with.
How to Open .a6p Files?
As mentioned, A6P files cannot be opened as easily as other files. Sometimes, when you double-click on these files, you will get a prompt that says you need to select a program with which you can open the file. There are instances too where this prompt does not appear and you automatically get an error that says the file cannot be opened. This is the case both for Windows and macOS computers.
In the case of .a6p files, there are only a few programs that can run these data. Here are some of the programs that can open .a6p files:
Adobe Authorware
This is the program to use for both Windows and Mac OS. Previously Macromedia Authorware, Adobe Authorware is a commercial proprietary software released in 2003. It is primarily used to create media-rich applications that will help instructors teach students and employers train employees. To use Authorware, you begin by creating a flowchart-like flowline that outlines the structure of the program. After this, you can start adding your own content. Authorware is also good for beginners as it has a drag-and-drop icon feature that can be used to create an outline, so not much programming knowledge is required.
As of now, Authorware, with its latest version, the Authorware 7, is the main program used to open .a6p files. The program, however, was discontinued in 2007. Adobe only supported warranty until August of 2011.
Media Player Classic
Media Player Classic is an open-source media player that is often mistaken for Windows Media Player 6 because of how much the two look alike. Due to its likeness to Windows Media Player, Media Player Classic is thought to be a product of Microsoft when in fact, it is an open-source project hosted at SourceForge.net. Media Player Classic is the program used by those who want a player that can host various codecs. Media Player Classic can support VCD, SVCD, and DVD playback. It also has built-in codecs for MPEG-1, MPEG-2, and MPEG-4 file formats. This application can also open, convert, or fix A6P files.
Wrapping Up
That's it about the .a6p file extension. The next time you encounter it, do not panic as it is a legitimate file extension that runs on the Authorware 6 program. You can open it with Authorware 6 itself or use Media Player Classic.
What other odd file extensions have you seen? Let us know in the comments!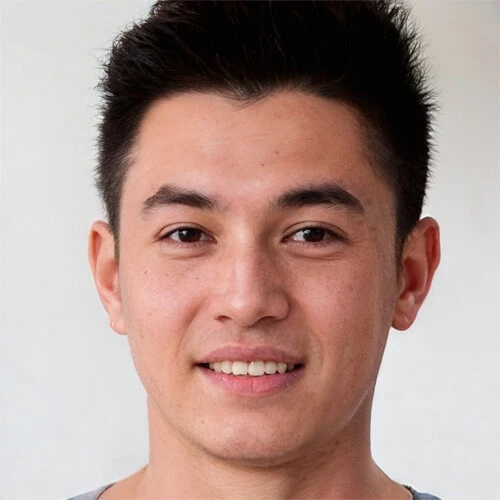 Vic is a search engine optimization expert, helping to optimize websites to make them more user-friendly. He's been in the industry for more than 10 years, and his work speaks a lot about his experience and expertise in the IT and digital marketing fields. 
Vic is the one in charge of keeping our website running smoothly and efficiently, to make sure that our readers have a wonderful experience while visiting the website. He's good at troubleshooting errors and fixing Windows issues that come up either when playing games or working on the computer. 
Vic is a certified gadget freak who feels the need to surround himself with cutting-edge technology. And this passion has helped him a lot in creating content that informs and guides users on using and troubleshooting the latest technology. He is an avid researcher who is always hungry for the latest news and updates on the most cutting-edge technology.