Different programs generate different file extensions. To open files on Windows, Macs, and Linux, all you need to do is double-click the file. The operating system should automatically read the file format and open it using the program or application associated with that file extension. Pretty easy, right?
But what if the file was downloaded from the internet or was sent to you from someone else's computer and you don't have the necessary app installed? In this case, you will probably get this error when you open it on a Windows computer:
This file does not have a program associated with it for performing this action.
If you're using a Mac or a computer running on a different operating system, the error message will probably sound the same. In short, you won't be able to open that file if you don't have the corresponding app installed on your computer. For example, you won't be able to open a .actc file without the correct app.
What is an .ACTC File?
The ACTC file is an archive file related to the Action(s) app, a personal automation assistant that enables users to create workflows to automate repetitive manual tasks even without scripting knowledge. When using the Action(s) app, all you need to do is drag and drop each of the steps into the workflow, and your tasks will be automatically completed for you in a quick, efficient, and effortless manner.
The ACTC file contains a collection of files, such as class and resource files, that are necessary to execute an action. ACTC files also contain the manifest file (.MF) that stores information about the files archived in the ACTC file.
ACTC files are generated using the Java Archive Tool (JAR) included with the Java Development Kit (JDK). The ACTC file format works the same as the .JAR format and it is also packaged with Zip compression.
The Action(s) app is quite handy, saving developers and individuals a lot of time doing repetitive and mundane tasks that involve editing images, managing files, browsing the Internet, and checking emails. It comes with a couple of prebuilt actions that are ready to populate workflows, such as automatically resizing images then sending them through email.
Unfortunately, the developers have stopped support for Action(s) in 2013, but you can still download the standalone app from the developer's website.
How to Open an .ACTC File?
To open an .actc file, you need to have the correct program installed on your computer. The best app to open .actc files with is the Action(s) program from https://app.jbbres.com/. Just click the Free download button on the homepage to get a copy of the app's installer. Action(s) support both Windows and macOS, so clicking the download button will automatically download the version compatible with your operating system.
Once the app has been downloaded, install it on your device and provide the required permissions for the app to function smoothly. After installation, go to the folder where the .actc file is located, then double-click to open it using Action(s). If the file refuses to open, right-click on it, then choose Open With. In the Open With window, choose the app you want the .actc file to open with, which is Action(s). If you can't find it from the list of apps, click Browse from the right-click menu and navigate to the program folder to manually choose the Action(s) app.
This works most of the time. But sometimes you get the following message on Windows:
Windows can't open this file:
File: example.actc
To open this file, Windows needs to know what program you want to use to open it. Windows can go online to look it up automatically, or you can manually select from a list of programs that are installed on your computer.
If this is the case, you need to fix the Windows file association error first by doing the steps below:
On your PC, go to Control Panel.
Navigate to Control Panel Home > Default Programs, then choose Set Associations.
Choose ACTC from the list of file types, then select Change Program.
Choose Action(s) from the list of programs, then click OK.
Other Programs That Can Open .ACTC Files
Downloading Action(s) is ideal not just for opening the .actc file but for editing and generating your own .actc files as well. However, if you're not planning to modify the file and you simply want to open it, there are other programs that you can use to access the contents of .actc files.
Aside from Action(s), here are the other programs that you can use to open .actc files:
Java Platform SE
The Java Platform, Standard Edition (Java SE) is a tool that lets you develop and deploy Java apps on desktops and servers. The Java SE Development Kit, which is included in this package, is capable of opening ACTC files.
AVAproject
AVAproject is an a Windows-based project management system. It comes bundled with AVAcad, a unique CAD product that is also capable of reading ACTC files.
Can an .ACTC File Contain a Virus?
The ACTC file is a legitimate file associated with the Action(s) application. If you have this program installed on your computer, then it is only logical to find ACTC files on your computer. However, if the file came from an external source, as an email attachment or file download, for example, then you need to be careful. Make sure to scan the email attachment or the downloaded file first using your antivirus program, especially if the email came from an unknown contact or the file was downloaded from a dubious website.
Camouflaging as legitimate files and apps is a typical behavior of malware. So if you suspect your ACTC file to be malicious, delete from your computer immediately and get rid of the malware. Don't try to open the file without scanning it with your security program because doing so might trigger the installation of malware or the download of additional payload.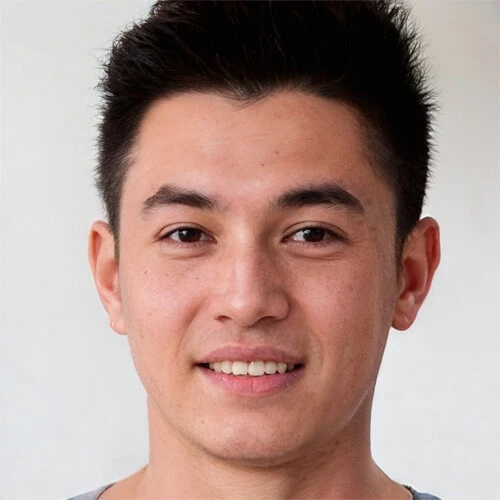 Vic is a search engine optimization expert, helping to optimize websites to make them more user-friendly. He's been in the industry for more than 10 years, and his work speaks a lot about his experience and expertise in the IT and digital marketing fields. 
Vic is the one in charge of keeping our website running smoothly and efficiently, to make sure that our readers have a wonderful experience while visiting the website. He's good at troubleshooting errors and fixing Windows issues that come up either when playing games or working on the computer. 
Vic is a certified gadget freak who feels the need to surround himself with cutting-edge technology. And this passion has helped him a lot in creating content that informs and guides users on using and troubleshooting the latest technology. He is an avid researcher who is always hungry for the latest news and updates on the most cutting-edge technology.