Developed by Dan HO, Gup.exe is a legitimate executable file. It often comes bundled with the Notepad++ software. This file is responsible for ensuring that the Notepad++ software is up to date.
Although it is an important file for Notepad++, it is not considered an essential system process. This means you can terminate it if it's already causing problems on your PC.
What Does Gup.exe Do?
As already mentioned, the Gup.exe file is responsible for installing any required Notepad++ update. And even though it plays a crucial role, some users want to get rid of it. This is because, unfortunately, like other executable files, Gup.exe can be associated with viruses and malware entities. It even triggers the appearance of the following error messages:
Gup.exe has encountered a problem and needs to be closed. We are sorry for the inconvenience.
GUP: a free Generic Updated has stopped working.
Gup.exe is not a valid Win32 application.
Gup.exe. This program is not responding.
Gup.exe – Application Error: the instruction at 0xXXXXXX referenced memory error, the memory could not be read. Click OK to terminate the program.
Gup.exe missing or not found.
When you encounter any of the above errors, does it mean you have to delete Gup.exe? Well, it depends.
So, when should Gup.exe be removed? The file should be removed if you suspect that you're dealing with a virus.
Is Gup.exe a Virus?
There are dangerous versions of Gup.exe. In fact, according to reports, many cybercriminals have created adware-type software programs and disguised them using this file's name.
One particular product is associated with Glary Utilities Pro. When the fake Gup.exe file is executed, it triggers the installation of the Glary Utilities Pro software, as well as other additional programs. So, if you fail to check your installation settings, you will be at risk of installing more potentially unwanted programs (PUPs) on your device.
Now, if you suspect you have installed the Gup.exe virus, perform a complete malware removal. Otherwise, you'll see random ads and encounter unwanted issues along the way.
How to Stop the Gup.exe Process
Before removing the Gup.exe file, you need to stop the process first. To do this, you will need to use a third-party application. Once you have installed one, follow the steps below:
Run the application.
Once launched, select Process Manager and wait for a couple of seconds.
After that, a list of processes appears. Find Gup.exe and right-click on it.
Select the Add to the block list option. This prevents the process to run in the future.
Alternatively, you can end a process using the Task Manager. Here's how:
Press the Ctrl + Shift + Esc keys simultaneously. This will launch the Task Manager.
Go to the Processes tab.
Find Gup.exe and right-click on it.
Select End Task.
How to Remove the Fake Gup.exe File
There are many ways to remove a fake Gup.exe file. You can even choose between manual and automatic methods. Whichever method you prefer, we hope the removal steps below can help.
Step 1: Back up your files and documents
The first thing you need to do is to create a backup of all your essential files and documents. For this, we recommend saving on external peripherals like USB sticks or external drives. You can also use any free cloud storage services like Dropbox or Google Drive. By having a backup, you can keep your essential data safe and restore your files as soon as possible.
Step 2: Boot your device in Safe Mode
Once you have created a backup of your files, you can now boot your computer in Safe Mode and start troubleshooting from there. Here's a complete guide on what to do:
Disconnect any external device from your PC. And then, shut it down.
Restart your PC by repeatedly pressing the F8 key. Wait until the screen with the Safe Mode with Networking option appears.
Select the Safe Mode with Networking option to boot your system only with the important processes.
Proceed with any of the succeeding solutions.
Step 3: Remove unwanted files
To ensure there are no malware entities hiding on your computer and to make the scanning process quicker, delete any unnecessary temporary files. You can do so by taking these steps:
Right-click on any Windows drive.
Select Properties.
Click Disk Cleanup.
From the emerging menu, select all the files you want to remove.
You may also use a third-party PC cleaner for this. With this option, you only need one tool to clean all your drives. Plus, you can do it in just a few clicks. Just make sure you download and install a legitimate and trusted PC repair software.
Step 4: Use an anti-malware program
To ensure your PC is clean and free of viruses and malware entities, you can use Windows Defender or any third-party antivirus solution.
Using Windows Defender:
Go to Settings.
Choose Virus and Threat Protection.
Select Scan options.
Next, click Windows Defender Offline Scan.
Finally, choose Scan Now.
Using a Third-Party Antivirus Solution:
Download an antivirus program from a legit website.
Install it on your PC.
Once installed, run the program.
Start a malware scan.
Wait for the scan to complete and follow the recommended actions.
Step 5: Check your browser settings
In some cases, malware entities like a fake Gup.exe file will modify your browser settings. This will allow the creators to initiate more attacks and display more unwanted advertisements.
Because of this, you need to review your browser settings after a malware infection. Here's how:
Right-click on your browser's icon.
Select Properties.
Navigate to the Shortcut tab and find the Target If the malware has altered this and placed a malicious URL instead, you need to make the necessary changes. The usual target field should look like this: Chrome: "C:\Program Files (x86)\Google\Chrome\Application\chrome.exe"
Wrapping Up
As you can see, a malware entity can be named anything, even Gup.exe. And when you happen to be infected by one, destructive payloads could be launched and run. But the good news is that trusted antivirus programs can help get rid of fake and malicious entities. Just always remember that even if a file does not look suspicious, it doesn't mean your device is safe. Before running a file, especially EXE files, examine it carefully. This is to avoid potential damages to your device.
Aside from Gup.exe, what other EXE files have you encountered, which you think are dangerous? Let the whole world know by commenting down below!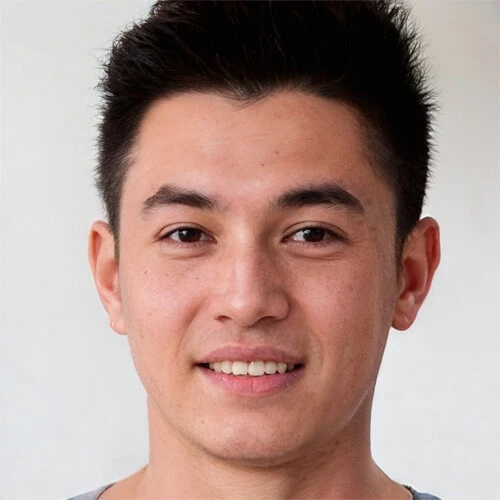 Vic is a search engine optimization expert, helping to optimize websites to make them more user-friendly. He's been in the industry for more than 10 years, and his work speaks a lot about his experience and expertise in the IT and digital marketing fields. 
Vic is the one in charge of keeping our website running smoothly and efficiently, to make sure that our readers have a wonderful experience while visiting the website. He's good at troubleshooting errors and fixing Windows issues that come up either when playing games or working on the computer. 
Vic is a certified gadget freak who feels the need to surround himself with cutting-edge technology. And this passion has helped him a lot in creating content that informs and guides users on using and troubleshooting the latest technology. He is an avid researcher who is always hungry for the latest news and updates on the most cutting-edge technology.