Have you ever come across a file with the XLM file extension? Don't worry. It's a legit file. A file with an XLM extension is simply an Excel 4.0 Macro file that allows you to automate the playing of repetitive tasks to save time and reduce the risk of errors.
Although there are newer variations of the file extension such as XLSM and XLTM, XLM is different as it is an outdated file format and it's not an actual spreadsheet file.
How to Open an XLM File
So, how do you open an XLM file?
Experts recommend taking caution when opening any file with a .XLM format. It is likely that the files contain a virus and you have received it via an email attachment or have unknowingly downloaded it from a website you visited.
While Microsoft discourages the use of these files, you can still view them using Microsoft Excel. If you don't have it, you can use Excel Viewer or LibreOffice Calc.
If you still cannot open the file, it is best that you contact a software developer. Nobody else knows more about this file extension than a software developer. If the XLM file comes with a program you are trying to use, contact the program's developer, and seek help.
Your last resort is to use a universal file viewer. You can search for one online so as to save your day.
Why You Cannot Open an XLM File
Assuming you have already exhausted all methods above, and you still cannot open the XLM file, then there is a possible problem. There could be an issue that is keeping you from opening the file. Here are the common problems associated with XLM files:
The XLM file being opened is corrupted.
Incorrect links are associated with the XLM file's registry entries.
The description of the XLM file has been accidentally deleted from the Windows registry.
The parent application of the XLM file might not be properly installed.
The XLM file you are trying to open is infected with a malware entity.
Your device does not have sufficient hardware resources to open the XLM file.
The device drivers of your system are outdated, hence making it impossible to open the XLM file.
How to Fix Problems with XLM Files
If you suspect that the XLM file you are trying to open is problematic, try any of these solutions to resolve it:
Fix #1: Make sure the XLM file is associated with the correct application
Here's how to do this:
Right-click on the XLM file.
And then, click Open With.
Select Choose Another App.
Now, find the appropriate app that supports the file. Make sure the Always use this app to open XLM files option is checked.
Fix #2: Update your software
Updating your software often does the trick. This is because your current software version may not support the latest XLM file format. For instance, if you are using Microsoft Excel, go to Microsoft's website and check for any available Microsoft Excel update.
Fix #3: Scan your system with an anti-malware tool
Make sure that the XLM file you are trying to open is virus-free. To do so, run a quick scan using your choice of anti-malware software application.
How to Convert an XLM File
Using Microsoft Excel, Excel Viewer, or LibreOffice Calc, you can open the .XLM file and save it into another file format.
Now, if you are looking for a quick and easy solution, you can look up to online sites that offer free conversion of .XLM files to JSON, CSV, PDF, or XSD.
Wrapping Up
There you have it! Here's everything you should know about XLM files. Unlike executable files, XLM files may be something you don't usually hear about. However, it's still worth knowing some information about it. This way, when you encounter this file in the future, you wouldn't immediately panic and think it's a virus.
Do you have anything to add about XLM files? We'd love to hear. Comment your thoughts below!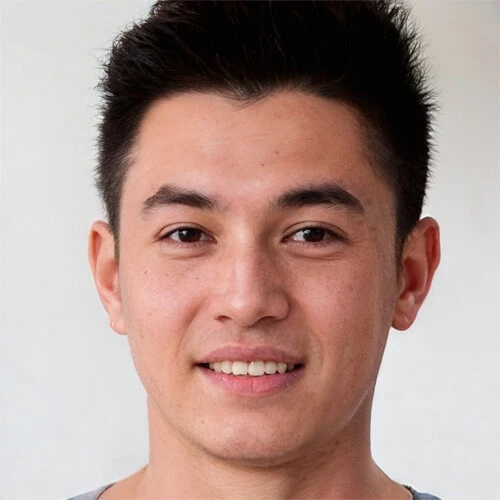 Vic is a search engine optimization expert, helping to optimize websites to make them more user-friendly. He's been in the industry for more than 10 years, and his work speaks a lot about his experience and expertise in the IT and digital marketing fields. 
Vic is the one in charge of keeping our website running smoothly and efficiently, to make sure that our readers have a wonderful experience while visiting the website. He's good at troubleshooting errors and fixing Windows issues that come up either when playing games or working on the computer. 
Vic is a certified gadget freak who feels the need to surround himself with cutting-edge technology. And this passion has helped him a lot in creating content that informs and guides users on using and troubleshooting the latest technology. He is an avid researcher who is always hungry for the latest news and updates on the most cutting-edge technology.