There are plenty of Microsoft processes that run in the background. Without them, Windows cannot run properly. One of them is Explorer.exe.
What is Explorer.Exe for?
This process, also called the Windows Explorer process, is the shell for the Windows Graphical User Interface. It allows you to see your folders, files, and hard drives.
Over the years, Windows Explorer has undergone a lot of changes. And in the latest versions, it has become a task-based file management system.
In a typical setup, this process works just fine. However, there are instances when it becomes infected by malware entities and become corrupted. When this happens, many would want to have it deleted right away. Then again, doing so will have adverse effects on the PC.
How to Resolve Explorer.exe-Related Errors
When you encounter errors with explorer.exe, simply follow these steps:
Create a system restore point to ensure you have a backup of your Registry.
Launch Task Manager by pressing the CTRL + SHIFT + ESC keys altogether.
Go to File and select New Task (Run).
Into the text field, input regedit.
Hit OK.
Look for this registry key: HKEY_LOCAL_MACHINE\SOFTWARE\Microsoft\Windows NT\CurrentVersion\Image File Execution.options.
If you notice sub-keys that are named explorer.exe or iexplorer.exe, delete them. These may be viruses, which means they should be removed as soon as possible.
Exit the Registry Editor.
Reboot your PC.
At this point, your explorer.exe process should be restored to its default working state, any any viruses should already be gotten rid of.
What to Do If Explorer.exe Has Been Deleted?
Now, what if explorer.exe deleted accidentally? What happens and what should you do?
As mentioned, explorer.exe is responsible for the user interface Windows. It allows you to see your hard drives, files, and folders, in an organized manner. Without it, there is a chance that you can't access any of the files you have on your system.
So, if you accidentally delete it, all you have to do is perform a repair install.
In a repair install process, you install Windows over an existing installation of Windows 10/11 using an installation media file. This is usually done to fix broken system files or preserve applications and folders.
To perform a repair, install process, you will need the following:
A Windows 10/11 ISO file of the same edition, architecture, and language
A backup of your files
A Windows 10/11 device that boots to Safe Mode
In a repair install process, the following things will be removed:
All custom fonts and icons
All Windows updates
Before you proceed with a repair install, take note of the following:
You can only perform a repair install of Windows 10/11 within Windows 10/11. You cannot do it in Safe Mode.
You need to have at least 8.87 GB of free space.
The installation media you should be using must be of the same edition and the same build as the one currently installed on your Windows 10/11 device. Otherwise, the process will fail.
The installation media must be of the same language.
If you are running a 32-bit Windows 10/11 device, then you should use a 32-bit USB or ISO.
If you are running a 64-bit Windows 10/11 device, then you should use a 34-bit USB or ISO.
Here's how to do a repair install:
Open the Windows 10/11 installation file.
Double-click on the setup.exe file. Agree to the license terms by clicking Accept.
Change the Update Settings to Not Right Now.
A confirmation window will pop up. Click Next.
In the next window, make sure to tick the Install Windows 10/11 and Keep personal files and apps options.
Hit Install.
Click the Next button again to initiate the installation process. At this moment, your PC will restart several times. But after the second restart, you will see a progress screen.
When you reach 100 percent, you will be asked to sign in.
Input your Out of Box Experience (OOBE) to customize your settings.
Review everything before clicking Next.
Finally, you will see your Desktop. This is an indication that you have successfully done a Repair Install.
Alternatively, you can follow these steps to perform a Repair Install:
Download the Windows 10/11 Media Creation Tool.
After which, open the tool and choose the Upgrade this PC now option.
Now, sit back, wait, and relax. Your PC will take care of all the steps for you until you are required to sign in.
After a successful repair install of Windows 10/11, you may expect the following changes:
Custom fonts are lost.
You need to re-establish your Wi-Fi connection.
Perform Windows updates to the subsequent build you are using prior to the repair install.
Set display and download languages.
Reinstall custom system icons.
Bottomline
The next time you accidentally delete explorer.exe from Windows 10/11, do not panic. Instead, perform a repair install. If you think the process is too complicated for you, do not hesitate to seek help from professionals. Otherwise, you'd cause more damage to your PC.
After a repair install, we would also suggest running a system repair using reliable PC repair tools. This way, you can fix any problems or issues associated with the accidental deletion of the explorer.exe file.
What other workarounds do you suggest if users accidentally delete explorer.exe on Windows 10/11? We'd love to know. Please share your thoughts below.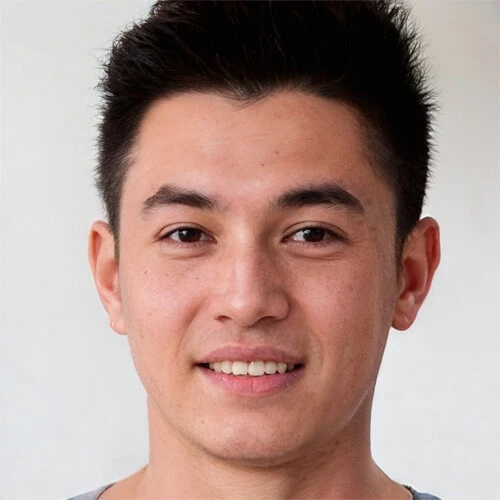 Vic is a search engine optimization expert, helping to optimize websites to make them more user-friendly. He's been in the industry for more than 10 years, and his work speaks a lot about his experience and expertise in the IT and digital marketing fields. 
Vic is the one in charge of keeping our website running smoothly and efficiently, to make sure that our readers have a wonderful experience while visiting the website. He's good at troubleshooting errors and fixing Windows issues that come up either when playing games or working on the computer. 
Vic is a certified gadget freak who feels the need to surround himself with cutting-edge technology. And this passion has helped him a lot in creating content that informs and guides users on using and troubleshooting the latest technology. He is an avid researcher who is always hungry for the latest news and updates on the most cutting-edge technology.