Reading time:
4
Minutes
Tsyndicate.com is an advertising-supported malware or adware— an unwanted software that displays advertisements on your devices. If you are wondering how you came upon this virus (adware), the answer is quite simple.
Tsyndicate.com is installed on computers when users download freeware applications in software bundles from unverified third-party websites. This adware is disguised as an optional component to the main software. Once you run the automatic installation of this bundle, your system will install these optional components (including Tsyndicate.com) by default.
Tsyndicate.com is adware classified as a browser hijacker. This virus overwrites your internet browser settings, including browsers like Microsoft Edge, Mozilla Firefox, Google Chrome, and Opera — launching new tabs and displaying dubious advertisements.
A common characteristic of these advertisements is that they open up the Tsyndicate.com website or any of its subdomains and persuade the user to allow notifications from the site.
What Does the Tsyndicate.com Virus Do?
Here is a list of symptoms and effects of the Tsyndicate.com virus:
Changes to the main browser's homepage and the default search engine
The impact of this virus may also be noticed through alterations it introduces to the browser's interface.
Unwanted pop-ups, banners and browser tabs
Tsyndicate.com virus will unleash a barrage of adverts in the form of numerous pop-ups, box messages, banners, and other forms of online ads. These ads will disturb your browsing sessions.
Unwanted Page redirects
This adware will keep redirecting you to its various client's websites at the click of your mouse. Given that the virus's goal is to force you to see as many ads as possible, there is no end to the number of unwanted redirects.
Violation of Privacy
Tsyndicate.com virus violates your privacy as it collects your data, monitors your browsing patterns to streamline its ads to your preferences. This ad targeting creates more interaction on your part with the advertising materials displayed on your screen. The data collected may be sold to third parties without your permission.
Exposure to more harmful viruses
Browser hijackers like the Tsyndicate.com virus can potentially expose your PC to destructive virus attacks. If you are redirected to a page that has been compromised, you could encounter dangerous malware like rootkits, Trojans, ransomware viruses, and worms.
Given the risks associated with Tsyndicate.com malware, we recommend that you quickly get rid of this malware. To help you remove the Tsyndicate.com virus, we will describe our Tsyndicate.com virus removal instructions in the next section.
How to Remove Tsyndicate.com Virus
There are many methods for removing adware. However, we will start with the most natural and accessible for the average PC user.
Using a powerful anti-malware program
One effective method to address Tsyndicate.com could be the use of an anti-malware program capable of detecting and removing various types of malware. As an example, one such tool is , although there are many options available on the market, and the choice should depend on the user's individual needs and preferences. Anti-malware software, such as the one provided by Auslogics, can offer a layer of protection against malware and data safety threats. For example, Auslogics Anti-Malware has been reported to perform functions such as:
Checks system memory for malicious programs (including programs with Tsyndicate.com components).
Detects cookies and browser extensions that track your activity and collect your data.
Checks system and temporary folders for security issues.
This anti-malware program is compatible with Windows 7, 8.1, and 10, and has a free version.
Uninstalling the programs manually (in safe mode)
Follow the instructions below to remove the program responsible for the Tsyndicate.com virus. Before you proceed, you must reboot your PC in Safe mode.
Here is how to do that in Windows 7:
Restart your computer.
While your PC starts booting up, press and hold the F8 key, in some older computers, you may have to spam (tap it continuously) the F8 key instead of pressing and holding it down.
You will enter the Advanced Boot Options window.
Select to boot in Safe Mode with Networking using the arrow keys and press the Enter key.
Once the computer has restarted in safe mode, open the start menu, and click on Control Panel.
Click on Uninstall a program (under Program and Features).
Select the unwanted program (including those responsible for Tsyndicate.com virus)
Click Uninstall.
Windows 8 / Windows 8.1/ Windows 10/11:
Press and hold the SHIFT key and click the Power icon, and then Restart.
Windows will show an options menu, follow this path:
Troubleshoot > Advanced options > Startup Settings> Restart
Select Safe Mode with Networking by pressing 5 or the F5 key on your keyboard.
Windows 8.1 will now boot in safe mode with networking.
Press the Windows key + X key to open the context menu.
Select Programs and Features from the context menu.
Right-click on the program and click Uninstall.
Removing Tsyndicate.com from browsers
Go to your browser's settings and select More Tools or Add-ons.
Then click on the Extensions tab.
Check for the Tsyndicate.com extension (as well as any other unfamiliar extensions).
Remove the Tsyndicate.com extension.
Deleting program files and registry entries manually
Copy and paste the shortcuts %ProgramFiles%, %ProgramFiles(x86)%, and %AppData% and %LocalAppData% into the address bar of File Explorer.
Locate the folders associated with the program that introduced this malware to your PC. Be cautious not to delete any crucial system files unintentionally. If you're unsure, consider consulting with an IT professional or use an automated malware removal tool.
Open the run app by pressing Windows key + R.
Input msconfig and click OK.
Navigate to Services on the System Configuration window
Untick all services from suspicious manufacturers. Click Apply and then OK.
Exit and restart your Computer.
Conclusion
Tysindicate.com may not be a harmful Trojan, but it is in your best interest to remove every trace of the adware as quickly as possible. The best way to do that is by running a powerful anti-malware program, as it saves your time and the job effectively.


If you're running into errors and your system is suspiciously slow, your computer needs some maintenance work. Download
Outbyte PC Repair
for Windows or
Outbyte Antivirus
for Windows to resolve common computer performance issues.Fix computer troubles by downloading the compatible tool for your device.
See more information
about Outbyte
and
uninstall instructions
. Please review
EULA
and
Privacy Policy
.
Give us some love and rate our post!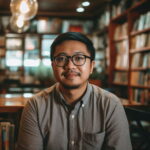 Vic is a tech enthusiast who loves to be up-to-date with the latest and greatest technology in the world. He creates content that educates and helps users with their tech-related questions. Vic manages our website to ensure that our readers have a seamless experience while browsing. He excels in troubleshooting errors and resolving Windows issues for gaming and work purposes.