File Converter Pro is a potentially unwanted program (PUP) that falls under the browser hijacker category. It's a rogue application that claims to provide convenient file format conversion. However, when installed, it only changes the default browser settings to market search.fileconverterprotab.net. This search engine also shows questionable query results and promotes dubious content. Moreover, the program monitors a user's online activities and gathers personal data.
File Converter Pro affects browsers, such as Google Chrome, Firefox, Microsoft Edge. It finds its way to computers thanks to software bundling. This is a deceptive distribution technique, where the File Converter Pro application is bundled with a real software installer such that it automatically installs. It does so when the Recommended or Express installation process gets selected.
What the File Converter Pro PUP Does
Once this PUP successfully infiltrates a system, the default browser homepage gets altered. Also, a new tab address portal.prosearchconverter.com gets created. A new search engine is also used and search queries go through search.yahoo.com. Most often, the search results get spammed by sponsored ads and links to dubious sites.
File Converter Pro is part of a well-established browser hijacker household. It shares the same DNA with the likes of VideoSearchNet and IncognitoSearchNet.
To convince unsuspecting users into installing the app, the developers fool users that the application has the following functionalities:
File converter
Calculator
Currency and crypto converter
Even though these functionalities may seem credible, there's more to it. In a nutshell, the app brings nothing useful to the table but a manipulated basic search engine.
With that said, it is safe to assume that File Converter Pro is an ill-fated program. It must get removed immediately from the system to avoid financial and identity theft and to protect your computer from more attacks.
Another good reason to get rid of this program lies within their Privacy Policy content. According to it:
"The Non-Personal Information which is being collected may include technical information automatically transmitted by the user's device (for example, type of browser, the type of the user's device and technical information pertaining to the user's device, language preferences, time stamps, clicks and visited pages, search logs, the operating system, utilized internet service provider and other similar information."
The collected data is then shared with fraudulent third-parties for financial gain. If you value your privacy, you mustn't consider using such kinds of programs.
How to Remove File Converter Pro Malware?
Removing the File Converter Pro virus should be conducted thoroughly. Ensure that there are no roots left in the system. Follow the provided solutions in their recommended order for better results.
Solution #1: Remove File Converter Pro from the System
Cutting the head prevents the virus from reinstalling. To root off the File Converter Pro program from the system, follow the steps below:
Press the Windows button, and then search for the Control Panel. Click on it from the emerging results to launch.
In the Control Panel window, select Uninstall a program under the Programs category.
Search among the list of installed programs anything related to File Converter pro. Make sure to uninstall any program installed after the infection or just before it. Anything you don't use or recognize must go.
Once you find the malicious program, click Uninstall, and then follow the prompts.
Always pay attention when following the prompts. Some malware entities try to trick the user into downloading affiliate programs.
When done, restart the computer and move to the next solution.
Solution #2: Use a Trusted Anti-malware Tool to Get Rid of File Converter Pro
Using a [sc name="reputable-and-trusted-anti-malware-utility"] can help detect some of the most notorious viruses. A reputable security suite keeps its malware database updated to detect even the latest malware.
File Converter Pro can be easily detected by a trusted and strong anti-malware. The same applies to similar programs that use more than one name.
All you need is to download and install the security software. First-time installations usually prompt the user to run a full system scan. Once the full system scan has completed, restart the computer and move on to the next solution. Keep the security software tool running in the background for real-time protection.
Solution #3: Get a PC Repair Tool
In most cases, a virus affects the deep ends of a system and alters some of the important configurations of the computer. As a result, computers may experience many crashes.
System files are the most affected area by viruses. To avoid this, it is best to deploy a PC repair software to bring back a computer to its greatest performance.
Step #4: Remove File Converter Pro from the Browser
The last step is to reset your browser. Most browser hijackers make it difficult for an average computer user to get back their usual experience. You can reset your browser configurations to get rid of File Converter Pro.
Take note that the instructions provided are based on Google Chrome. To reset your browser, follow the steps below:
Click the 3 dotted menu, and then choose Settings from the emerging menu.
Now, hover to the bottom and select the Advanced option.
Go to the section labelled Reset and clean up. Select Restore settings to their original defaults.
Confirm the action by clicking on Reset Settings.
Restart the computer
This time, click the 3 dotted menu, and then click Settings.
On the left pane, select the Extensions option.
Go through the installed extensions and remove anything related to File Converter Pro. Also, remove any other extension you don't recall installing or no longer in use.
Reset the computer for the last time when done.
Conclusion
Once you apply the suggested solutions, your computer should now be free from viruses and be operating at its best. But remember that this can last for a moment if you don't change your browsing behavior. In most cases, user behavior contributes the most to cybercriminal attacks. This, of course, happens unknowingly. You must learn ways on how you can stay safe online and avoid dubious programs such as File Converter Pro.


If you're running into errors and your system is suspiciously slow, your computer needs some maintenance work. Download
Outbyte PC Repair
for Windows or
Outbyte Antivirus
for Windows to resolve common computer performance issues.Fix computer troubles by downloading the compatible tool for your device.
See more information
about Outbyte
and
uninstall instructions
. Please review
EULA
and
Privacy Policy
.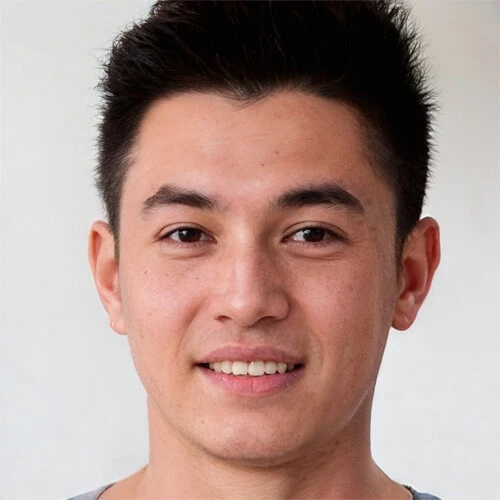 Vic is a tech enthusiast who loves to be up-to-date with the latest and greatest technology in the world. He creates content that educates and helps users with their tech-related questions. Vic manages our website to ensure that our readers have a seamless experience while browsing. He excels in troubleshooting errors and resolving Windows issues for gaming and work purposes.