AuraSearch is an adware form of virus program that attacks the macOS platform. It is classified as a potentially unwanted program (PUP) due to its invasive behavior. It installs itself without the user's consent and makes unwanted changes to the computer that can lead to security risks. This program also performs various shady actions and runs processes in the background.
Although most of its dubious behaviors are visible from the affected browser, AuraSearch also interferes with system processes. This can lead to slow performance, regular crashes, and lags. The end goal of this adware is to showcase intrusive ads for monetary gain.
What Is AuraSearch Mac Adware?
As already indicated, AuraSearch is a potentially unwanted program that generates intrusive ads and changes your Mac's browser setup. To make things more complicated, the program installs additional extensions and runs processes in the background. This makes it difficult for the user to get rid of the intrusive ads.
The program is not a virus per se, but it has harmful traits that make it equally dangerous. In fact, due to its behavior, your Mac system is likely to get infected with multiple viruses. The program falls under the Adload family, which is notorious for controlling online traffic through ads. The infected machine becomes a money generating source for the developers.
What Does AuraSearch Mac Adware Do?
On top of showcasing the intrusive ads, it also performs redirects to unsafe sites that contain dubious content. It offers a hoax search engine and changes the new tab URL. AuraSearch also poses a security risk as it monitors the user's activities online. It collects vital information concerning the user and shares it with third-parties (cybercriminals) for monetary gain. Such behavior can lead to identity theft as well as heavy financial loss.
Ads delivered by PUPs constantly lead to sites that contain malicious content. This increases the risk of getting your Mac system infected by all sorts of malware. When users try closing the pop-up ads, they are still redirected to such sites. This means the only way to avoid such redirects is to get rid of AuraSearch Mac adware.
All adware uses similar techniques with common viruses to infiltrate the system. But since they are common setup files and require user input to install, they rely on tricking unsuspecting users to trigger their installation. Here is how AuraSearch can find its way to your Mac computer:
Software bundling – A common technique used by both genuine and ill-fated programs, this strategy allows third-party programs to be bundled with common software for marketing purposes. The bundled software will then be installed if the user selects the Express or Recommended installation process. Untrustworthy sites do not let users know that the software they wish to download is laced with other content. Therefore, unsuspecting users select the Express or Recommended installation process, allowing malicious content such as AuraSearch to install automatically.
Fake update notifications – Keeping your software not updated puts you at risk of falling into this trap as malware developers continuously fish around using fake updates notifications.
Cracked software and torrents files – Freebies are never free, especially if they are meant to be paid for. There is always an underlying price to pay and unfortunately, it is your safety. Users that seek free paid software usually go for cracked ones not knowing that they are laced with malware. That is the reason why most of these installation files require the user to deactivate their antivirus when installing them.
With that said, there are measures that one should apply to surf the internet securely and avoid getting infected by malware. Users should also check their browsing behavior as it heavily contributes to their security vulnerability. Here are some tips on how to keep your Mac system safe from malware while browsing the internet:
Install a trusted anti-malware security suite to prevent virus infection and obtain real-time protection.
Avoid visiting insecure sites such as torrents.
Do not click on pop-up ads to avoid visiting sites with malicious content.
Keep your Mac's system software updated to take advantage of the latest security patch.
Use a VPN when visiting sensitive sites or when connecting to an insecure network.
How to Get Rid of AuraSearch Mac Adware?
By now, it is clear that AuraSearch adware is not a program to keep in your Mac system. Therefore, once you detect its symptoms, you must act immediately and remove it permanently. We have prepared an easy-to-follow guide on how to remove this adware. However, before commencing the removal steps, you must first prepare your system for the process by doing the following:
Prepare for the worst by backing up important files.
Use another device to follow these instructions precisely.
Be patient to go through the guide without skipping a step.
The main reason to be thorough is to ensure you don't end up with the same problem in future. Remember, the adware can affect your productivity as well as the health of your Mac system. Therefore, you don't want to constantly expose your computer to such programs.
Solution #1: Get Rid of AuraSearch and Its Associate Files from the Mac
To return your browser to its original look, you must first get rid of the program that triggers various processes that stop the user from accessing the browser settings.
Simultaneously press the Shift + Command + U keys to launch the Utilities app. Alternatively, you can click Go, then select Utilities from the floating menu.
Now, look for Activity Monitor and double-click on it.
Check among the list of processes that look suspicious and have any sort of relationship with AuraSearch. Click to highlight the suspicious process, and then select Quit Process before clicking on Force Quit.
When done, head back to the Go menu, and this time, click Applications. Alternatively, you can simultaneously press the Shift + Command + A keys.
Now, check among the installed applications that are related to AuraSearch. Right-click on the suspicious app and click Move to Trash.
Now, go to Accounts, and then select Login Items preference. The system will display all items that launch automatically during startup. Check for anything related or similar to AuraSearch. Once identified, click to highlight it before selecting the Minus (-) icon to stop it.
Solution #2: Get Rid of Files Related to AuraSearch Manually
Now that you have removed the apps and stopped any processes related to this adware, it's time to get rid of the files associated with it. To do so, follow the steps below:
Access Finder, and then search for AuraSearch.
On the upper taskbar, configure the dropdown menu to System Files and Are Included to make all files associated with the suspicious apps visible.
Once the results are out and have made sure they are all related to AuraSearch, simultaneously press Command + A keys to select all of them, and then move them to Trash.
Solution #3: Double-check the Library and Get Rid of AuraSearch
This measure is necessary, especially if you couldn't find anything suspicious from the applications or other system locations. However, make sure to pay attention to the files you delete because a wrong file deletion can lead to irreversible damages to the operating system.
Select the Go button and click on the Go to Folder option from the emerging menu list.
Now, navigate to the address below:
/Library/LaunchAgents/
Check for files with a similar name to AuraSearch and delete all of them.
Repeat the same process on the following directories shown below:
/Library/LaunchAgents
/Library/Launchdaemons
Solution #4: Get Rid of AuraSearch from the Browser
Now that you have swept the system in-out, it's time to jump to the affected browser and get rid of AuraSearch permanently. Here is how you can do so:
Launch Safari and click on the Safari button to reveal the drop-down menu.
Select Preferences before choosing the Extensions tab.
Identify all suspicious extensions, especially the ones you don't recognize or installed during the infection. Click Uninstall to remove them.
Confirm the action by clicking on Uninstall again.
When done, you can restart the system and enjoy using it without intrusive ads.
Conclusion
Despite managing to remove all files and applications related to the adware, it's possible that your Mac system is infected by multiple viruses. Because of this, we advise performing a full system scan using a strong and reliable security software tool. You can also help your system recover from virus infections by bringing it back to its optimum performance level with the help of a reliable tune-up utility.
You don't have to wait for the problem to emerge to start investing in strong security tools. You can prevent malware infections by keeping a trusted security software running in the background. This will also help you in the long run as you maintain a high performing system, hence increasing productivity.


If you're running into errors and your system is suspiciously slow, your computer needs some maintenance work. Download
Outbyte PC Repair
for Windows or
Outbyte Antivirus
for Windows to resolve common computer performance issues.Fix computer troubles by downloading the compatible tool for your device.
See more information
about Outbyte
and
uninstall instructions
. Please review
EULA
and
Privacy Policy
.
Give us some love and rate our post!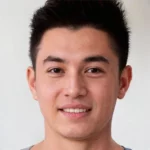 Vic is a tech enthusiast who loves to be up-to-date with the latest and greatest technology in the world. He creates content that educates and helps users with their tech-related questions. Vic manages our website to ensure that our readers have a seamless experience while browsing. He excels in troubleshooting errors and resolving Windows issues for gaming and work purposes.