Reading time:
4
Minutes
Online dating has gained a lot of popularity over the years. This is due to the time that people spend online searching for just about anything.
There are many dating platforms. Most of them provide a perfect place for people to meet and possibly form beautiful memories.
Cybercriminals always tap into one's weakness to trick them. Understanding that a lot of people are into dating online, we have seen an influx of dubious dating sites. These sites showcase attractive potential partners, making the unsuspecting user interested to click on the ad.
Amazing-dating.com is another dubious threat that appears as an intrusive ad on the affected user's computer. When clicked on, the link redirects to 2 or 3 more shady sites that display malicious content. Amazing-dating.com uses clickbait techniques to deceive users to click on the ads.
What most internet users don't know is that simply clicking the Agree and continue or Allow button can lead to a hail of advertisements as well as pop-up notifications. Most of the Amazing-dating.com pop-up ads are not related to the site's content that the user has visited. They showcase various content which redirects to other malicious sites. This is harmful to the user as it can result in the system getting infected with multiple malware.
Amazing-dating.com pop-ups are not malware per se. However, their behavior can leave your system vulnerable to virus attacks. Therefore, it must be permanently removed from the computer to avoid loss.
Why Does the Browser Redirect to Amazing-dating.com?
Pop-up notifications are commonly used by many sites to showcase the latest product or service offerings. They are not harmful in their nature. But if used by malware developers, they can lead the user astray, causing multiple virus infections. Moreover, some websites might only care about generating funds more than user safety. In such instances, users experience an influx of pop-up ads coming from untrustworthy sites such as Amazing-dating.com.
Besides the risk of getting your computer infected, Amazing-dating.com pop-ups can slow down your system's overall performance. If your PC has limited RAM, this effect can be severe, leading to constant freezing and crashing. This will also affect productivity as most of the tasks you attempt to do will be affected by lagging and freezing.
The worst part is that, at some point, the pop-ups will start showing on your Windows notification bar. Meaning, even if the browser is not running, the ads will continue to show on the desktop.
If your browser redirects to amazing-dating.com and showcases ads on the desktop when you launch search queries, it indicates your system has been infected by an adware. Pop-ups don't go beyond the browser to showcase intrusive ads. They need adware, which is a virus type to do so on your desktop.
Stop Browser from Redirecting to Amazing-dating.com
When Amazing-dating.com pop-ups start showing, you must act immediately and get rid of the virus. Amazing-dating.com infection comes in various ways, but the common trait is that they install stealthily. To stop Amazing-dating.com infection, you must first know how you can possibly get infected by such pop-ups.
Here are some of the methods used by Amazing-dating.com developers to infect your system with adware:
Deceiving ads that disguise the close button
Software bundling which allows the developers to attach legitimate-looking software with malicious installers
Cracked or pirated software that comes loaded with extra malicious executable files
Once the system has been affected by the adware, the Windows registry entries may be configured without the user's consent to allow any sort of pop-ups. Such behavior can run a lot of processes simultaneously, leading to lags, even if you have sufficient RAM and a fast storage drive like an SSD. Unfortunately, Amazing-dating.com pop-ups cannot be prevented by anti-malware software. Therefore, the task lies upon the user to exercise cautious behavior against such pop-up notifications.
To remove this ill-fated program, follow the guide below:
Click on the 3 dotted icon, and then access Settings from the emerging menu.
Scroll down to the bottom of the page and click on the Advanced link.
Now, look for the Reset and clean up category and click on Restore settings to their original defaults.
Confirm the action you are about to make by clicking on the Reset settings button.
Restart the computer.
If due to Amazing-dating.com pop-ups, your system got infected with malware that blocks access to browser settings, the whole scenario will be complex. You will need to first get rid of the malware before applying the instructions above. To do so, follow the guide below:
Press Windows + I keys to open the Settings apps.
Now, select the Apps category and the Apps & Features window will launch by default.
Check among the list of installed programs for any app that installed just before, during, and after the infection. Get rid of these apps by clicking on them to highlight, then selecting the Uninstall button before following the onscreen prompts.
When done, restart the computer.
Now that you have dealt with the potential malware, it's time to use a strong anti-malware tool to get rid of anything that you might have missed. There are plenty of anti-malware tools out there, you just need to choose wisely. Once you have acquired a robust security tool, perform a full system scan to detect all sorts of malware that is in your computer. When done, you can go back to access the browser settings and reset it to its original default configurations.
You will then need a PC repair software to bring your computer back to speed. The tool will also help solve other common PC issues, such as broken registry entries, corrupt system files, and etc.
Conclusion
A clean PC is hard to maintain because, as humans, we are bound to have security flaws. Some of these flaws can be costly as they invite severe malware that can lead to data loss and identity theft. Therefore, it's important to invest in a reliable defensive suite and stay ahead of your attackers. Lastly, don't forget to keep your operating system updated so you don't miss out on important security patches.


If you're running into errors and your system is suspiciously slow, your computer needs some maintenance work. Download
Outbyte PC Repair
for Windows or
Outbyte Antivirus
for Windows to resolve common computer performance issues.Fix computer troubles by downloading the compatible tool for your device.
See more information
about Outbyte
and
uninstall instructions
. Please review
EULA
and
Privacy Policy
.
Give us some love and rate our post!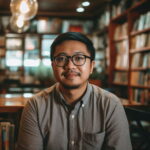 Vic is a tech enthusiast who loves to be up-to-date with the latest and greatest technology in the world. He creates content that educates and helps users with their tech-related questions. Vic manages our website to ensure that our readers have a seamless experience while browsing. He excels in troubleshooting errors and resolving Windows issues for gaming and work purposes.