What is Abrasive App?
Fear can make one believe. And that is the principle applied by programs such as Abrasive App. The tool claims to run numerous system diagnostics before fixing errors found. It also vows to enhance the system's operating speed as well as get rid of registry issues. However, the Abrasive App distribution methods are suspicious, hence it's observed as a Potentially Unwanted App (PUA). Moreover, the tactics used to propel people into spending money on their useless products are cagey. After a system scan, the Abrasive App generates false results, making users believe their system is in critical condition. The tool then promises to clean and fix all the critical issues, but at a cost.
This is a questionable tool and for the most part, not useful to your system. Since Abrasive App is categorized as a PUA, it is a program that you should not keep as it may cause harm to your system. Despite the ads related to Abrasive App virus claiming that it can do a full sweep on your computer such that the system is clean, healthy, and efficient, it is all a lie. The detected errors, as well as the positive results and possible malware threats, are fake and have nothing to do with your system.
The Abrasive App is a software that is not user-friendly nor helpful to your system. So, you must get rid of it to avoid incurring any financial losses or damaging your system.
What Does the Abrasive App Do?
Abrasive App is supposedly a powerful system maintenance tool that cleans and optimizes your machine to enhance its performance. This program is only compatible with the Windows platform, but it's also marketed as a macOS tool. It is another sign of Abrasive App being a scam.
The app is only capable of cleaning the registry but cannot be trusted to do a reliable task. There are plenty of other better registry cleaner programs with a proven track record. The best way to deal with this program is to get rid of it.
Getting rid of the program will free you from the intrusive pop-ups, redirects, and banners. Although AV tools that are outdated may fail to detect, quarantine, and remove Abrasive App together with its associated files, there are proper tools which can help get rid of the software.
In other instances, the Abrasive App can install foreign programs that can mess with your registry. It will make it appear as if your registry has issues while it is the app that created them. The end game to the whole scenario is convincing the user that their computer is in critical condition and Abrasive App has the powers to fix and return its healthy status. However, for Abrasive App to fix the errors, the user must first purchase the premium version. In reality, there aren't any actual issues with your system. It just forces you to spend money unnecessarily on an app that is not useful.
When Abrasive App shows the supposedly positive results, it gives the user an option to fix all errors. A button labelled Fix All appears just below the long list of the so-called 'positive results.' Clicking the button redirects to the purchase page or a window demanding an activation key. One can only get the activation key by purchasing it. Even after paying for the product, nothing will change in the system. The false results and errors indicated will 'be fixed' but in actuality, they never existed in the first place. You would have paid for your system to remain the same.
If you are having problems with your system performance, we suggest using trusted and reliable PC repair tools. Unlike Abrasive App that claims to be a free tool only to make consumers pay a fortune after convincing them with false results, reliable repair tools deliver what they promise. In addition to being a scam, Abrasive App also poses risk in other aspects of your machine which include:
Installing malicious software, as well as, other unwanted programs in stealth
Slowing down the performance of your system due to hidden processes running on the background
Gaining access to personal information such as banking details, ID, and passwords
How to Remove Abrasive App?
To help get rid of this PUA, we have prepared simple, but effective Abrasive App removal instructions. We understand that these types of malicious programs come in different forms, hence the need to create a personalized removal instruction for each program we examine.
Before starting our removal guide, we advise stopping all the Abrasive App-related processes on Windows Task Manager. We also recommend using a reputable anti-malware tool to scan for any malicious programs that might have crawled into your system. The repair tool will also revert changes made on the system by the rogue Abrasive App, ensuring that it goes back to its effective and efficient functionality. Once these steps have effectively been implemented, the following Abrasive App removal instructions can be unrolled:
How to Remove Abrasive App from Windows
One of the common traits of Abrasive App is that they like to pose as legitimate programs or can be bundled with legitimate programs in order to infect your computer. The first thing you need to do when faced with the risk of a Abrasive App is to uninstall the program that came with it.
To remove potentially malicious and unwanted programs from Windows and get rid of the Abrasive App permanently, follow these instructions:
1. Uninstall malicious programs.
Click on Start, then type in Control Panel in the search box. Click Control Panel from the search results, then click on the Uninstall a program link under Program. The Control Panel looks the same for Windows 7 computers, but for Windows XP users, click on Add/Remove Programs instead.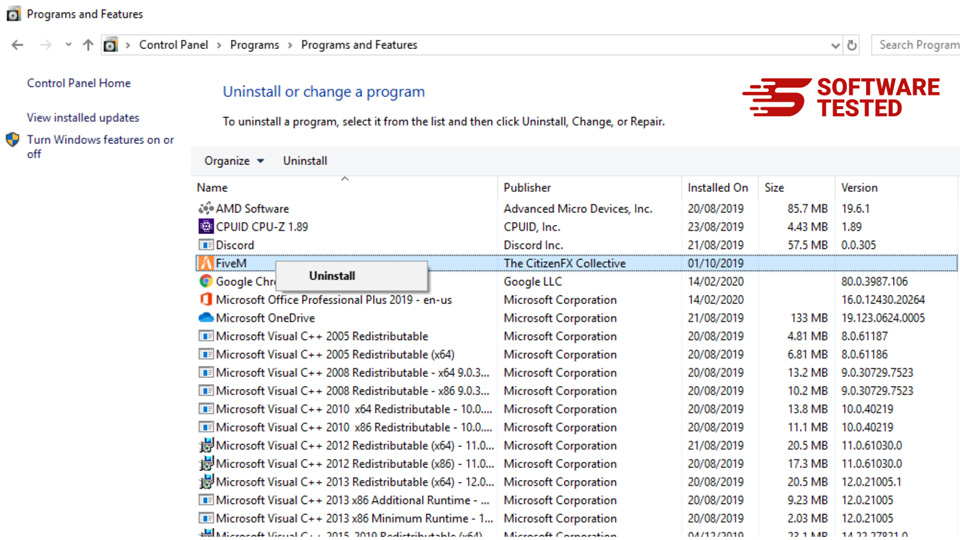 For Windows 10/11 users, you can also uninstall programs by navigating to Start > Settings > Apps > Apps & features.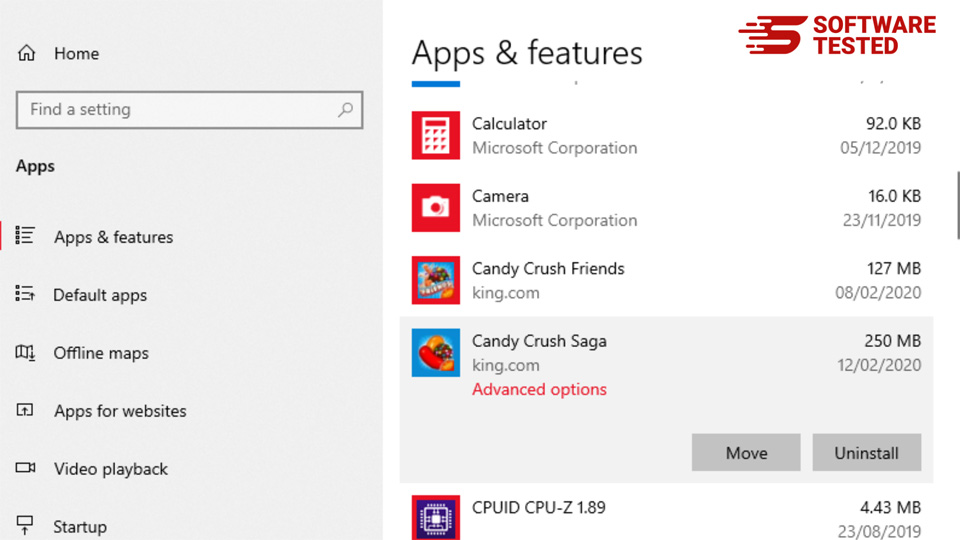 In the list of programs on your computer, look for recently installed or suspicious programs that you suspect to be malware.
Uninstall them by clicking (or right-clicking if you're in the Control Panel), then choose Uninstall. Click Uninstall once again to confirm the action. Wait for the uninstallation process to be completed.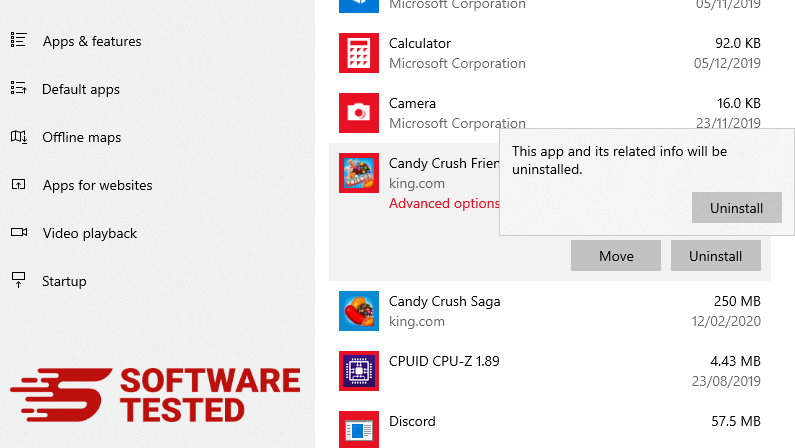 3. Remove Abrasive App from Windows shortcuts.
To do this, right-click on the shortcut of the program you uninstalled, then select Properties.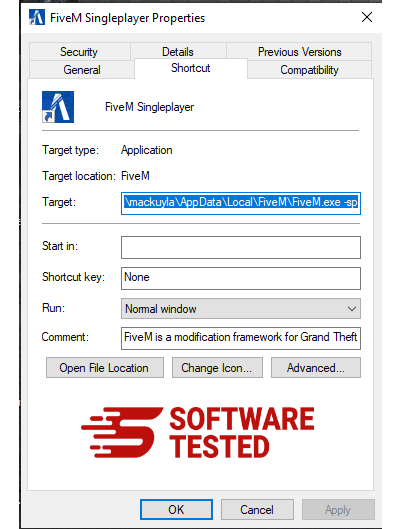 It should automatically open the Shortcut tab. Look at the Target field and delete the target URL that is related to the malware. This URL points to the installation folder of the malicious program you uninstalled.
4. Repeat all the steps listed above for all the program's shortcuts.
Check all locations where these shortcuts might be saved, including the Desktop, Start Menu, and the Taskbar.
5. Empty the Recycle Bin.
Once you have deleted all the unwanted programs and files from Windows, clean up your Recycle Bin to completely get rid of the Abrasive App. Right-click on the Recycle Bin on your Desktop, then choose Empty Recycle Bin. Click OK to confirm.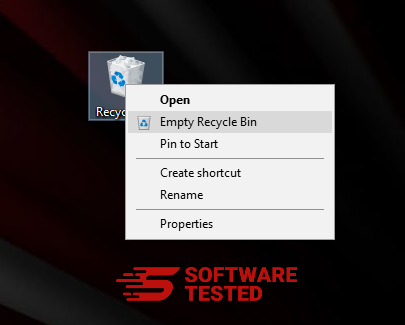 If you're running into errors and your system is suspiciously slow, your computer needs some maintenance work. Download
Outbyte PC Repair
for Windows or
Outbyte Antivirus
for Windows to resolve common computer performance issues.Fix computer troubles by downloading the compatible tool for your device.
See more information
about Outbyte
and
uninstall instructions
. Please review
EULA
and
Privacy Policy
.
Give us some love and rate our post!