Reading time:
5
Minutes
In the next five years alone, over half a billion people are expected to come online, and most of them are from developing markets. Informed by these numbers, Google has been keen to bring in more users from these markets. In fact, the tech giant has already set up a team dubbed Next Billion Users to spearhead the development of products and solutions for emerging markets like India. One of its latest areas of focus has been the Android OS.
Android is a complicated technology. It can appear the same across thousands of device configurations, at the same time entirely different on the surface. Things are even more intricate now that Google has thrown in a stripped-down variant into the mix. So, you would expect only tech-savvy guys, such as app developers and software engineers, to understand the nuances of the Android platform. Be that as it may, Go isn't a tough nut to crack for regular folks, once everything is broken down.
In this post, we will discuss what you need to know about Android Go, including What is Android and which phones run it? What is the difference between Android and Android Go? And so forth.
So, What Is Android Go and Which Phones Run It?
The Android Go operating system is a slimmed-down version of the Android OS that's designed from the ground up to run better on entry-level smartphones. This version of Android encompasses three fundamental areas: a lightweight operating system, dedicated Google apps, and a revamped Google Play Store. All of these have been optimized to work better on lesser hardware.
The first Android Go operating system was based on Android Oreo. Actually, Android Oreo (Go edition) is the official name of the initial version. Google has modeled the latest version of Android Go on Android Pie. This version has been specifically optimized to run handsets with 512MB – 1GB RAM. These devices are usually cheap and with lower-end specs. Here are a few good quality Android Go smartphones:
Huawei Y5
Samsung Galaxy J4
Nokia 1
Xiaomi Redmi Go and Alcatel 1X
Why Android Go Matters?
A lightweight Android on budget hardware is both a business strategy and a way of offering services in places that don't have them yet. Google hopes to improve the overall user experience of the Android platform.
To accommodate the lower specs found on budget phones, Google changed both the OS and apps to use less space. The arrival of the Android Go operating system has, therefore, changed the perception that cheap Android handsets are synonymous with poor software experience or shoddy performance.
The Difference Between Android and Android Go
Comparison is where things get a little confusing. But judging from the looks and feature set, Android Go isn't all that different from the regular Android OS. As an illustration, both operating systems have a row of the favorite apps at the bottom of the screen. Also, the microphone button and the Google search bar sit at the top. With that said, there are several differences between the two versions of Android:
Storage: The most notable difference between Android and Android Go is that the latter is lightweight. It can only take up about 3GB of storage space. By default, Android Go comes with fewer pre-installed apps.
Customization: Unlike the regular Android, the stripped-down version gives Google a bit of control when it comes to optimizing the software experience offered by the budget smartphones. Additionally, it loosens up the hardware restrictions that were previously imposed on device manufacturers.
Android Go Comes with Its Suits of Apps: Other key changes in Android Go are added features and modification in the Go version of the apps. For instance, the YouTube Go app lets users download videos for offline viewing, even if they don't have a premium subscription. Similarly, Chrome comes with a data saver turned on by default.
Android Go Drawbacks
Not all the changes on Android Go are positive. Some light version apps come with reduced features. For instance, Google Assistant Go does not allow for the controlling of smart home devices.
Other negatives that define Android Go are insufficient storage, low processing power that a device lacks, and slowness occasioned by heavily customized software. Taking this into account, users can boost the performance of their Android devices using a reliable tool like android cleaning app.
The Android Go Operating System Comes with Google Go Apps
Google Go apps are primed to work better on devices with lower storage and RAM than your typical Android handset. On top of this, the apps are designed to make better use of mobile data. To ensure high-quality software experience on the new Android platform, Google has already developed a set of guidelines for building apps that target emerging markets.
Here are some of the Google-based apps that are associated with Android:
Gmail Go
YouTube Go
Google Go
Files Go
Google Assistant Go
Google Maps Go
Google Play
While Google is the driving force behind the utilization of the new OS, it's necessary to clarify that it is not the only developer that produced lightweight apps. We have already seen several other brands, such as Spotify, taking the same route.
Android Go Play Store
Android Go provides a straightforward way to access the Google Play Store apps. It directs you to an exclusive version of the Play Store that highlights all the apps designed to run on entry-level Android devices. But you can still access all the apps available on the regular Play Store.
Android Go in Summary
While Android Go has a similar look and feature set as the regular Android, Google built it to address three key challenges:
Cheaper and low specs hardware, which is common in emerging markets
Slow, unreliable, or unaffordable data connectivity
Limited opportunities to recharge the battery
As you can see, the Android Go operating system is more than just accommodating lesser hardware. The stripped-down version of Android empowers users with constrained budgets to enjoy a similar experience with those with high-end Android devices.
Many people admire the intent of the new Android OS, but some industry players believe that it still needs to evolve. For users who already use the regular Android, the slimmed-down version will more likely to be too slow and underpowered to be of practical interest.
The stripped-down version of Android looks brilliant on paper, but as you know, the software aspect is only one part of the equation. Google needs to encourage app developers to make use of the platform and get as many hardware partners as possible to deliver relevant handsets to the market.
What are your thoughts on Android Go? Drop us a comment in the comments section.
Give us some love and rate our post!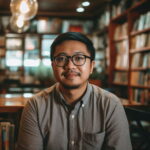 Vic is a tech enthusiast who loves to be up-to-date with the latest and greatest technology in the world. He creates content that educates and helps users with their tech-related questions. Vic manages our website to ensure that our readers have a seamless experience while browsing. He excels in troubleshooting errors and resolving Windows issues for gaming and work purposes.