Every Android mobile device today has a built-in media and video player. Unfortunately, these default apps leave much to be desired that we often find ourselves wanting more. Naturally, developers treat this as an opportunity to offer other feature-packed options. You're here with the goal of finding the best HD video player for your Android device, and we're here to help you out. To make everything easier for you, we already did the hard work of searching the depths of the Internet for video player apps that could suit the taste of every type of Android user.
This list is in no particular order, so we suggest that you try each of the apps that offer the features you are looking for to see if any of them suits your taste.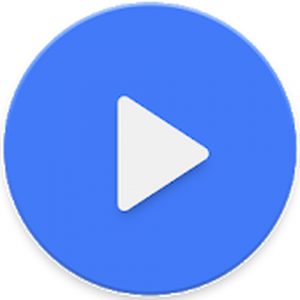 Even if you check other top HD video player app lists, you will eventually stumble upon MX Player. It is one of the first few video players that supported a wide range of video formats long before other competitors did. MX Player was also among the first to include features like hardware-accelerated playback and decoding. To date, it is packed with more features designed to make your watching experience more enjoyable. Some of these notable features include:
Playing a wide range of audio and video formats
Allows touch gestures, such as zooming in and out, and swiping on the screen up and down to adjust the volume
Subtitle support
Audio boost
Kids lock
Also compatible with Google TV, MX Player comes in free and paid versions. The free version is more than enough for casual watching, but we could say the paid version is worth every penny.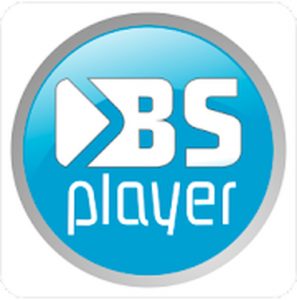 BS Player means business — no BS. Pun aside, this video player is for users who are looking for an app that allows custom video playback. Among the features that make it a highly capable player include hardware-accelerated video playback that allows you to increase playback speed and as a result, reduce battery consumption. BS Player also supports a wide range of video and audio formats, so it can play whatever you throw at it. Here are the other features that are available and could make you download and install BS Player:
Allows customization of video playbacks with different skins
Can play videos from unextracted folders
ENABLES volume boost of up to 500%
The pop-up window for setting up custom playback options
BS Player has a lite, free version. As to be expected, this contains ads. There's also a premium version if you're tired of seeing ads everywhere you go.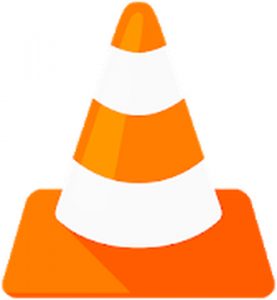 If you're on the older side of the millennial spectrum, you're probably very familiar with VLC Media Player — and for good reasons. It may be one of the older all-inclusive video players out there, but it has features that can easily trample all other apps with its practical features. And what's more, it's free to download and install, without shoving ads to your face. Here are the features you can enjoy when you get VLC Media Player for Android:
Can play various tape formats such as DVD ISO
Can play video formats such as MKV and AC3, without requiring separate codec downloads
Supports a wide range of audio formats
Volume boost
Lets you create and organize audio and media library
Supports gesture controls
Online and offline video playback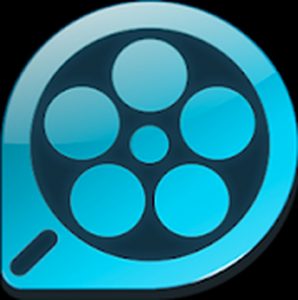 Looking for a free video player that not only plays HD videos but 3D videos as well? Then QQ Player should be on your list of top choices. Its simple, neat, and user-friendly user interface shouldn't fool you into thinking that it doesn't have a lot to offer. Despite being a free app, it has quite some features that not many video players have. These include taking animated images (GIFs) and showing song lyrics as a video plays. Check out QQ Player's other features below:
Plays HD and 3D videos, as well as other video formats
Advanced subtitle controls
Video quality enhancement
Video to audio conversion
GIF creation
Allows cutting and cropping of videos and audios
VPlayer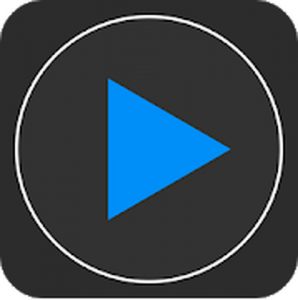 The VPlayer appeals to the more tech-savvy users. It has features that use terms that may sound foreign to the majority of casual Android users. For one, it offers hardware-accelerated decoding, with the ability to condense a diverse suite of file types. It also supports online streaming and internal subtitles. Its look and user interface is also something that would pique the interest of those who favor modern aesthetics. Below are the features of VPlayer:
Supports multiple video formats including AVI, MOV, MKV, FLV, AVI, 3GP, 3G2, WMV, MP4, M4V, and M2T, among many others
Responsive and user-friendly interface
A wide range of audio formats supported
Can stream videos from online platforms such as YouTube and Vimeo
MoboPlayer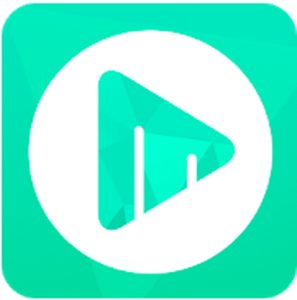 As one of the more popular video players available in Google Play Store, Mobo Player covers most of what a user could require from a media player, and this is why it isn't surprising that it has been installed over 1 million times.
Because this video player supports a wide variety of video formats, installing it on your phone means being able to watch any video regardless of the form even without conversion. It also supports online streaming and library management. Here's the list of what you can expect from a MoboPlayer:
Support for all video formats and popular subtitle formats including SRT, ASS, and SAA
Ability to show subtitles embedded in MKV, MPV, MOV, and other video formats
Thumbnail displays of videos
Media libraries that sort videos by type
Ability to batch-edit files
Supports playlists and continuous play on some file types
Another great thing to note about MoboPlayer has nothing to do with its features, but the way its makers interact with users. If you check out MoboPlayer's Play Store page, you can get a sense of how much the developers put importance on users' feedback.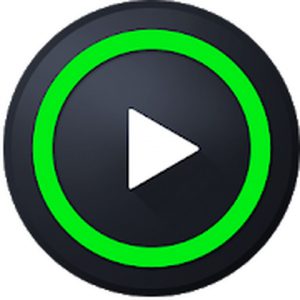 The name says it — this video player is a professional video playback tool that supports all video formats that you might know of (and not). Video Player All Format supports 4K/Ultra HD video files and plays them with an equally high definition.
Another thing to love about this video player is that it protects your private videos from being seen by others and from being accidentally deleted. Here are Video Player All Format's other key features:
Hardware acceleration
Private folder
Casting videos to TV via Chromecast
Subtitle downloader support
Allows adjustment of subtitle and audio
Easy control and adjustment of volume, brightness, and playing progress
Multi-playback options, including auto-rotation, screen-lock, and aspect ratio, among others
Has Night Mode, Quick Mute, and Playback Speed features
S Player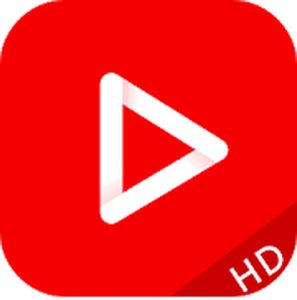 You might be thinking, "just another video player with a generic initial name," but don't be fooled. S Player comes from the makers of SHAREit so that you can expect nothing short of topnotch quality and neat features. S Player is free to download and install. It also promises to be a "small but powerful video player that works perfectly for your phone," with ease of use and elegant UI. It also offers unique features such as personalized subtitles, eye protection, and floating video window. Below is a list of this video player's other great features:
Video scanning
Touch gestures
Healthy mode (Eye Protective Mode)
Real-time sync
Privacy protection
Ad-free
Fast Video Player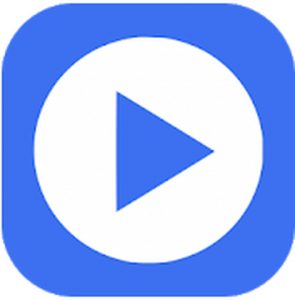 Another well-reviewed 4k HD video player app available on Play Store is Super Fast Apps' Fast Video Player. Even though this free app shows ads, they don't seem to bother users a lot. It is designed to be a 4K video optimizer that supports all mobile video formats. Aside from 4K videos, it can also play 8k ultra HD video files. The app also supports touch gestures to adjust brightness, audio, and playback. Here's the complete list of its features:
Supports all video formats
Full HD playback
Automatically scans and finds videos and films on your device
Shows detailed video tiles with thumbnails
Categorizes videos and movies into folders
Lightweight app
Touch controls
Max Player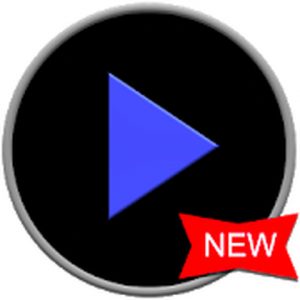 Not to be confused with MX Player, Max Player is one of the easiest to use video players for Android. It has powerful video decoding capabilities that allow it to play multiple types of video formats. It also offers 3D playback support. Max Player also features audio equalizer and presets. Check out its other features below:
Real-time video player and music player
Quicktime Pro lists all video files
Bass and treble adjustments
Quick start, with smooth video playback, pause, and resume
Online video streaming support
Multiple subtitle formats support
Tips to Enjoy Every Video You Watch on Your Android
Even if you already have the best HD media player installed on your Android device, you cannot thoroughly enjoy its features if your device cannot run the app seamlessly. Here are a few tips for making sure that every video you launch on any of the apps listed above will play precisely and smoothly.
Download only from legit and secured sources – If you download videos and movies from the Internet, be sure to get them from trusted sources to make sure that they don't come with malicious adware and malware that can compromise not only your device but your private data as well.
Manage your expectations – Video definition and quality depend on some factors. If the file you are trying to play is low-res with little file size, you can't expect it to have a crisp and high definition even if you use a "high definition" video player. The purpose of these media players is to give justice to high-definition videos and movies and let you play any video format — not magically turn videos from low-def to HD.
Make sure your device has sufficient RAM and storage space – How can you play videos on your Android device if you can't even store them in the first place? Additionally, even the best video player won't be able to perform well if your RAM is already overworked. By wiping out junk and boosting your phone with apps such as Android cleaning tool, you can ensure a smooth and enjoyable video playback experience every single time.
We hope that this list helps you find the best HD video player to suit your needs. Don't forget to come back here to tell us about your experience!
Give us some love and rate our post!