Finally, Microsoft has decided to have a semi-annual release schedule, with new Windows 10/11 updates to be rolled every fall and spring. After the Spring update this year, which was on April 10, 2018, the tech company is all set to introduce big and awesome features in the Windows 10/11 Fall update, which is on October 10, 2018.
So, what are these new Windows 10/11 features we are all looking forward to?
Windows 10/11 October 2018 Update: The 7 Best New Features
Dark Mode
It's not only the upcoming macOS Mojave that's getting the dark mode feature. It'll also arrive on Windows 10/11 with the Fall Update.
When Dark Mode is enabled, Microsoft apps, such as Settings, App Store, and File Explorer will turn black or dark. This feature is very handy for those who work late at night or those who prefer a darker theme. To switch to dark mode, go to Settings -> Personalization -> Colors. Next, scroll down to the Choose your default app mode section. Select Dark.
Take note that the changes will not have an effect on Microsoft Edge, which has its own custom dark mode setting.
SwiftKey Keyboard
In case you didn't know, the SwiftKey keyboard is one of the very first virtual keyboards introduced to offer smart, predictive swipe-typing on iOS and Android devices. And just recently, Microsoft announced that this technology will become the default keyboard for Windows 10/11 computers with built-in touch screen technology.
SwiftKey is expected to take the typing experience on Windows 10/11 devices to a whole new level, regardless of the language. This keyboard will be very handy, especially if Microsoft aims at shipping out new Surface tablets this year.
Clipboard History and Cloud Syncing
Once the Windows 10/11 Fall 2018 update arrives, you might want to master a new keyboard shortcut for your cut, copy, and paste needs. Other than Ctrl + X, Ctrl + C, and Ctrl + V, you might want to get used to using Windows key + V. That is because the new update is designed to supercharge your clipboard in two distinct yet equally important ways.
First, the shortcut key combination will save the items you cut and copied so you can easily access them all, not only the most recent ones. Second, your clipboard will soon be synced across all your Windows devices.
To enable this clipboard history feature and syncing, head to Settings -> System -> Clipboard. Toggle on the switch next to Clipboard history as well as the switch beside Sync across devices.
A Better and Improved Screenshot Tool
Microsoft said that they'll be introducing a new and better way to take screenshots on Windows 10/11 in the coming update. They call this tool Snip & Sketch. Although the Snipping Tool that we all have grown to love will still be here to stay, Microsoft seems to be pushing this new tool.
Snip & Sketch is indeed a great tool not just because it's new but also because it is easy to access. It now takes you just a few seconds to take and share screenshots. However, despite it being useful, the tool lacks two important features. One is that there is no way to capture a screenshot of a window. All you can do is take rectangular, full-screen, or free-form snippets. Another feature this tool lacks is there is no other way to delay a screenshot.
In the event that you wish to try Snip & Sketch, there are two ways to take a screenshot. In addition to the Windows key + Shift + S keyboard shortcut we all know, you can set the PrtSc button to automatically initiate screen snipping. Just go to Settings -> Ease of Access -> Keyboard and make changes to the setting. Another way is to head over to the Action Center and hit the Screen Snip button.
(Possibly) Fewer Restarts after an Update
Many of us are guilty of being always frustrated every time an update is released. That is because our devices are forced to restart to apply the updates.
Thankfully, Microsoft heard our concerns and they're trying to ease our disappointments by predicting the time of the day when you don't usually do a lot on your computer. It seems that they've programmed the new Windows 10/11 to identify the times you get up and work on your PC and the times you shut it down at night, so it won't bug you with notifications about choosing the best time to reboot and update your computer.
A New Your Phone App
Just because it's an app does not mean it's going to be released solely for mobile devices. Your Phone app is already available from the App Store, letting users view their smartphone's photos on their PCs. They can even access the photos via drag-and-drop. With this new app, you need not email photos to yourself or upload them to a cloud service just to be able to share them.
Font Size Sliders
In the upcoming Windows 10/11 update, you can use scaling options to make apps, icons, and text easier to read. You can even increase or adjust the size of the elements on your screen so you can read them properly.
How to Avoid Nightmares when Installing the Windows 10/11 Fall Update
Whenever Microsoft releases an update, some users complain about certain issues. While some of them are rare, others frequently occur. With a major update to come in October, many of us are praying that we don't get interrupted with requests to restart or reboot our computers.
Well, prior to the update, Microsoft already warned us about two things. The first one is that there'll be a plethora of new features to be included, which may cause the installation process to take longer. The second thing they're warning us about is the update may cause your computer to fail or crash.
Don't worry because there are ways to prevent problems when updating your Windows 10 version. The most effective way is to make sure there is enough storage space.
If you decide to run the update and your device's hard drive doesn't have enough empty space, it is possible that Windows could fail to initialize. As a result, your system could crash.
So, how much storage space do you actually need for this update? Microsoft hasn't said a word yet, but if we look back to the Spring Update, it required 16GB of empty hard drive space for 32-bit computers and 20GB for 64-bit.
You probably are asking why storage space is even a problem. You've probably thought maybe the system can just scan itself if there is available disk space and warn the user to free up storage space first before updating. Of course, that is possible, but Microsoft wants you to install the update yourself in a safe manner. The company is just telling you to read articles ahead to prevent storage space problems.
Here are other things you can do to be sure the Fall Update does not cause your system to crash:
Go to Settings -> System -> Storage to check the available space on your computer.
Decide if you wish to free up your storage space to meet the requirements for the update. Use the Windows 10/11 Spring Update as your reference.
If you wish to clear your storage space, you can begin by emptying the recycle bin and deleting junk files. Feel free to use tools like Outbyte PC Repair to do this task for you. You can set PC Repair to automatically get rid of any unwanted files for you, or you can configure it to ask your permission prior to deleting files.
If the storage space is still insufficient, delete the apps or programs you no longer need and use. You can also transfer your most important files and documents to an external storage drive or an online storage service like Google Drive or Microsoft OneDrive.
Final Reminders
It is true that Microsoft's decision to release a major update without warning users whether they still have sufficient storage space or not is completely outrageous. However, we can't blame them. They have their reasons. After all, they created Windows 10/11. They know what's best.
For now, while waiting for the update, it's time that you checked how much storage space you have left. If possible, start making space by deleting the files you don't need. Start with photos and videos because they consume the most storage space. After that, go through your documents and apps and so on.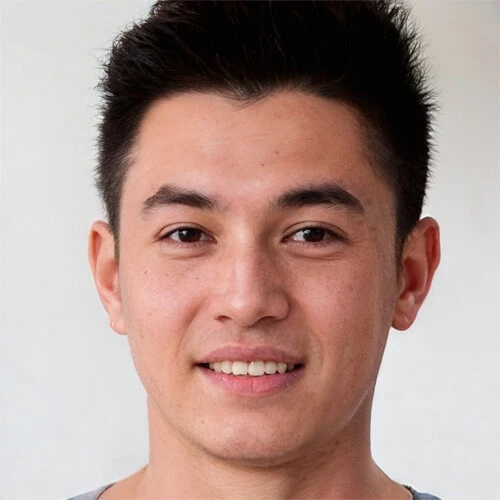 Vic is a search engine optimization expert, helping to optimize websites to make them more user-friendly. He's been in the industry for more than 10 years, and his work speaks a lot about his experience and expertise in the IT and digital marketing fields. 
Vic is the one in charge of keeping our website running smoothly and efficiently, to make sure that our readers have a wonderful experience while visiting the website. He's good at troubleshooting errors and fixing Windows issues that come up either when playing games or working on the computer. 
Vic is a certified gadget freak who feels the need to surround himself with cutting-edge technology. And this passion has helped him a lot in creating content that informs and guides users on using and troubleshooting the latest technology. He is an avid researcher who is always hungry for the latest news and updates on the most cutting-edge technology.