At some point in time, we all have to update our Windows devices. Doing so will not just improve your PC's security, it will also fix previously reported issues.
However, in most cases, issues arise from these updates, making us think twice. This is exactly the case when Microsoft rolled out the KB4535996 Update. According to those who downloaded the update, the KB4535996 on Windows 10/11 causes sleep problems.
Putting your computer to sleep is an efficient way to save energy, but with the recent Windows Update, Windows 10/11 computers might keep waking up every now and then. Even when the lid is closed, Windows devices may still wake up.
So, how do you fix sleep problems on Windows 20 caused by KB4535996?
How to Fix Sleep Problems Caused by KB4535996
Is it possible to fix sleep problems caused by KB4535996? Of course! We've listed several fixes that are worth trying:
Fix #1: Disable the Fast Startup feature
Windows 10/11 has this Fast Startup feature that saves an image of loaded kernels and drivers. Once you restart your computer, it pulls the image to allow you to quickly resume where you've left.
It is worth noting, though, that not all devices are compatible with this feature. As a result, issues may arise. So, if your computer is unable to sleep, you might want to check this feature first. Perhaps it is at fault.
To disable Fast Startup, follow these steps:
Into the search field, input Power Options and hit This will open the Power Options utility.
Click Additional Power Settings.
Select the Choose what the power buttons do option.
Click Change settings that are currently unavailable.
Untick the option that says Turn on fast startup (recommended).
Fix #2: Use the built-in Windows Troubleshooter
Your Windows 10/11 computer has a built-in troubleshooter that can be used to resolve issues with Windows Updates. Follow the steps below to run the troubleshooter and fix your PC's sleeping issue:
Press the Windows + S keys to open the search feature.
Into the text field, input troubleshooting and click on Troubleshooting.
In the new window that appears, click View All.
Go to Power and click Power Troubleshooter.
Hit Next to proceed. Wait as the troubleshooter checks your system for any issues.
Once done, restart your computer and check if the Sleep feature works.
Fix #3: Disconnect external peripheral devices
There is a chance that the external peripheral devices connected to your PC are the culprit behind the sleep problem and not the KB4535996 update.
To fix the problem, disconnect or remove all externally connected peripheral devices. Essential devices like the keyboard, mouse, and monitors may not be removed. Once all other devices have been removed, check if the sleeping problem persists.
Fix #4: Scan your PC for malware
It is possible that a malware entity is keeping your PC from sleeping. So, make sure your computer is always free of malware entities by performing regular malware scans.
If you do not have [sc name="anti-malware-software"] installed, make sure you download one as soon as possible. After installing one, scan your PC and check if any threats are detected.
Fix #5: Free your PC of junk files
Junk and other unnecessary files may keep your PC from performing as it is supposed to. That said, it only makes sense to delete these files whenever possible.
To get rid of unnecessary files on your PC, you will need a [sc name="trusted-pc-repair-tool"]. Download and install one, and then let it check your PC of junk files hiding on your system folders.
Wrapping Up
Sleep issues brought about by the KB4535996 Windows 10/11 Update may be rare, but they can be easily resolved. So, if you ever come across issues associated with the update, feel free to open this article again and use it as your guide to fix the problems.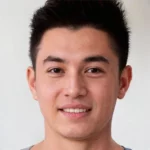 Vic is a tech enthusiast who loves to be up-to-date with the latest and greatest technology in the world. He creates content that educates and helps users with their tech-related questions. Vic manages our website to ensure that our readers have a seamless experience while browsing. He excels in troubleshooting errors and resolving Windows issues for gaming and work purposes.