Wireless networks are almost everywhere, allowing us to be online anytime we want. Once connected, we can share a post on social media. We can watch videos when we're bored. We can also connect to our distant loved ones when we long for their presence. And thankfully, connecting to these networks is quick and easy, especially when using a Windows device.
How to Connect to a Wireless Network on Windows 10/11
To connect to a wireless network on a Windows 10/11 device, simply follow these steps:
Navigate to the taskbar and click the WiFi icon.
Pick a wireless network you wish to connect to.
Hit the Connect button.
If prompted, enter the network password.
Click Next.
After completing the five steps above, you should now be connected to the WiFi network. Easy-peasy, right?
Common Problems with Windows 10/11 Devices and WiFi Networks
Unfortunately, many Windows 10/11 users are complaining that their devices are unable to connect to WiFi networks automatically, even if they made sure to follow the steps above. While some say that they can only connect to WiFi networks that have already been saved or remembered on their devices, others state that their WiFi in Windows 10/11 is not turning back on.
So, what's causing these connectivity problems? According to Windows 10/11 experts, the problem might be caused by the following:
System glitches
System updates
LAN problems
Group policies
How to Fix WiFi Not Turning On in Windows 10/11
The good news is that there are ways to fix your Windows 10/11 WiFi won't turn on problem. Don't worry because you don't have to try everything. Simply work your way down our list until you find a fix that resolves your "WiFi turned off, can't turn it back on" problem.
Fix #1: Restart Your Computer.
Did you know that many of your everyday computer frustrations, such as internet connection problems, can be easily fixed without calling in technical support? Yes, you've read that right. So, save time, money, and effort by restarting your computer.
To reboot your Windows 10/11 computer, follow these steps:
Go to the Start menu.
Click the Power button.
Select Restart.
Fix #2: Check If the WiFi Switch Is Toggled On.
If you are using a laptop, check if the WiFi switch is toggled on. Oftentimes, Windows 10/11 users end up being unable to use the WiFi because the switch is off.
Fix #3: Change the Wireless Network Adapter's Settings.
There are instances when the Windows 10/11 Wifi won't turn on issue arises because of corrupt or incorrect network settings. To fix this, some users simply changed their wireless network adapter's settings.
Here's how:
Open the Run dialog box by pressing the Windows + R combination.
Enter devmgmt.msc into the text field.
Hit Enter.
At this point, the Device Manager window should open. Expand the Network Adapters section.
Right-click on the Wifi Network Adapter option and choose Properties.
Navigate to the Advanced tab.
Go to Property and choose the 802.11n Channel Width for band 2.4 option.
By default, the value is set to Auto. Change it to 20 MHz only.
Hit OK to apply the changes.
Fix #4: Update the Network Adapter Driver.
An outdated or corrupted network adapter driver can keep your WiFi from turning on. But it isn't really a major cause of frustration since updating it can be done in a jiffy. Even better, you have two ways to do so: manual or automatic.
The Manual Method
You can manually update your network adapter driver by visiting the website of your hardware manufacturer and searching for the most recent driver release for your network adapter. However, if you prefer the manual approach, make sure that you select the driver that is compatible with your hardware and your Windows 10 version.
The Automatic Method
If you are not that techy or you simply don't have enough time to update your network driver on your own, you can use a third-party tool or utility. With this option, you don't necessarily need to know what operating system your computer is running. You don't even need to worry whether or not you are installing the correct driver because the tool does it all. Just make sure that you download and install a legit and trusted driver updater to ensure you don't get into trouble in the process of updating.
Fix #5: Uninstall and Reinstall the Network Adapter Driver.
If the previous fix did not work, try to uninstall and reinstall your network adapter driver. Check if it resolves your WiFi connectivity issue.
Here's how to do it:
Into the Search bar, type Device Manager.
Hit Enter.
The Device Manager should be open now. Navigate to the Network Adapters section and expand it.
Right-click on WiFi Network Adapter.
Click Uninstall Device.
Hit the Uninstall button.
Restart your Windows 10/11 computer. Your computer will automatically install a driver that is compatible with your network adapter.
Fix #6: Run the Network Adapter Troubleshooter.
Your Windows 10/11 device has a built-in network adapter troubleshooter in case you encounter WiFi connectivity issues. Run it to fix the problem.
Simply follow these steps:
Into the Cortana Search bar, input troubleshoot and hit Enter.
Select Internet Connections.
Choose Run the Troubleshooter.
Go to Network Adapter and choose Run the Troubleshooter.
Fix #7: Perform a Quick System Restore.
If your WiFi still does not turn on, we suggest that you perform a system restore at this point. By doing so, you can return your system settings and files to a certain point when your WiFi network still works properly.
To perform a system restore, follow these steps:
Into the search box, input recovery.
Hit Enter.
Click the Open System Restore button.
Select a restore point and hit Next.
Check the box next to the Show more restore points option. Here, you should see a list of saved restore points. Think of a date when you were still able to connect to a WiFi network.
Hit Next and click Finish.
Fix #8: Turn Off the Firewall Temporarily.
Sometimes, your firewall software prevents you from connecting to a WiFi network. You will know if the connection problem is caused by your firewall by turning it off temporarily and trying to visit a trusted website.
The process of switching off a firewall depends on the software you have installed. To be sure, you might want to check the documentation of your firewall software first to learn how to switch it off.
Below is a general way to switch off a firewall:
Into the Cortana search bar, input Command Prompt.
Press Enter and wait for the Command Prompt button to appear.
Click Run as Administrator, which is next to the Command Prompt button, and select Yes.
Into the command line, enter netsh advfirwall set allprofiles state off.
Hit Enter.
Open your favorite web browser and visit a trusted website to check if the problem persists.
If you confirm that the firewall software is causing the WiFi issue, contact the software manufacturer right away. An expert from their team might work with you to suggest possible fixes.
Note: After checking if the firewall is the culprit behind your WiFi problem, be sure to turn it back on right away. Not switching on your firewall may cause your computer to be vulnerable to worms, viruses, and other malware entities.
Fix #9: Turn Off the Antivirus Software Temporarily.
There are times when your antivirus software keeps you from getting connected to a WiFi network. And just like a firewall, you can temporarily switch off your antivirus to check if it is the reason behind your WiFi problem.
Now, if you do not know what antivirus program is currently installed on your Windows 10/11 device, do the following:
Into the Cortana search bar, input System and Security.
Hit Enter.
In the window that opens, select the Review your computer's status and resolve issues option.
Click the arrow next to Security.
If Windows 10/11 can detect the antivirus software currently installed on your device, it will be listed under Virus Protection.
Note: Be sure that you switch on your antivirus as soon as you confirm whether or not it is causing the WiFi problem. This way, you can keep your computer protected while browsing.
Fix #10: Clean Your Windows 10/11 Computer.
There is a chance that junk and unnecessary files are keeping your computer from connecting to a WiFi network. To keep these files from giving you technical headaches, make sure to get rid of them every now and then.
Sure, you can erase them manually. You may check all your folders for any suspicious and unnecessary files and delete them. But take note that this can be risky, especially if you are not familiar with all the files saved on your computer. Deleting an important system file may only cause more problems, and we don't want that to happen.
For that reason, we highly recommend installing a reliable PC repair tool. With such a tool, you can just run a quick scan and let it do the job of finding unwanted files.
Wrapping Up
With all the obvious reasons, it's probably safe to say that the internet is one of the greatest gifts of modern technology. It comes as no surprise why when we cannot access it, we become anxious and frustrated.
Lucky for us, there are many possible fixes we can try. We have even listed ten above. Hopefully, one of them has helped you resolve your WiFi not turning back on issue.
Do you know other solutions to WiFi connectivity issues? Let us know in the comments!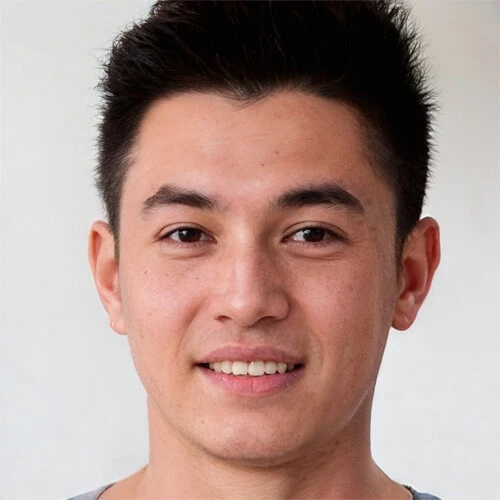 Vic is a search engine optimization expert, helping to optimize websites to make them more user-friendly. He's been in the industry for more than 10 years, and his work speaks a lot about his experience and expertise in the IT and digital marketing fields. 
Vic is the one in charge of keeping our website running smoothly and efficiently, to make sure that our readers have a wonderful experience while visiting the website. He's good at troubleshooting errors and fixing Windows issues that come up either when playing games or working on the computer. 
Vic is a certified gadget freak who feels the need to surround himself with cutting-edge technology. And this passion has helped him a lot in creating content that informs and guides users on using and troubleshooting the latest technology. He is an avid researcher who is always hungry for the latest news and updates on the most cutting-edge technology.