Many would agree that Surface Book 2 is a sturdy piece of technology with impressive, multi-mode features and sleek looks. It is also light, portable, and can handle most applications with ease. However, the "ultimate laptop" has been hit by a wave of unexpected performance issues, thus falling short of users' expectations.
Questions from Microsoft's support forum and other related forums are almost always pointing to one thing: Surface Book 2 performance is slow. There are several Surface Book 2 users asking the same questions over and over. For instance, one user reported that his Surface book 2 lags when he pauses and unpauses videos on YouTube. Another user had a similar challenge when playing games, closing apps or switching workspaces.
It appears these users are not getting a direct answer to the problem, only more questions. It's also clear that the problem is not confined to the 13-inch or 15-inch Surface Book 2. So far, Microsoft has not issued a straightforward answer on how to fix a lagging Surface Book 2.
If you face the same issue, you have probably asked yourself several questions. Is it a driver problem? Hardware? Windows? Cache? Even if you are a computer pro, it is hard to tell why Surface Book 2 is slow by just looking at it. So, we will lay out a strategy that will help you figure out why your Surface Book 2 lags and how to resolve the issue.
Why Is Surface Book 2 Slow?
Surface Book 2 has certainly electrified the hardware world. It has a new design, though unproven. The new design and features could explain the reason this PC lends itself to bugs and compatibility issues. Consequently, unexpected freezes and slow response may be inevitable. Sometimes, the version of Windows you are working with slows your PC, especially when you haven't installed the latest updates.
Hopefully, Microsoft will provide a permanent fix to the problem in its future updates. In the meantime, let's explore other feasible solutions to the problem.
Tips on How to Fix Slow Performance in Surface Book 2
Solution 1: Close Running Applications
The ease at which you switch between applications can be a problem, especially in Windows 8. For this reason, you may end up with many open applications that slow down your PC. Thankfully, it is easy to fix the problem:
If you have a lot of applications running on your desktop, close them by tapping the close button in the upper right-hand corner of each window.
Keep in mind that closing desktop windows doesn't mean you have closed all the running processes.
So, a better strategy is to search for "Task Manager" from the search box.
The Task Manager window will pop up with a list of all the running applications and processes.
To end a running application, simply choose the specific app you intend to stop, then right-click the menu and choose End Task and check if it resolves the problem.
Solution 2: Adjust Power Mode
Surface Book 2 allows you to balance your preference between the best performance and best battery life. To view your setting, choose the battery icon on the taskbar. After this, reset the Power Mode to better performance and see if it works.
Solution 3: Run Updates
Contrary to some opinions, Microsoft updates are usually meant to address emerging issues. Installing the latest updates could help fix the bug that may be slowing down your Surface. So, ensure your PC has all the latest updates. To accomplish this task, follow these steps:
Ensure that you have saved important stuff, because Surface Book 2 may be restarted as part of the update process.
Move to Start > Settings > Update & Security, then select Windows Update > Check for Updates.
Under Update status, check if updates are available.
If they are available, select the updates you want to install and click Install.
Restart your computer and see if it runs better.
Solutions 4: Let Your PC Cool Down
Sometimes, when Surface Book 2 is too hot, it runs slowly. If your computer is overheated, move it to a cooler spot, then wait for about 5 minutes. If you are running memory-intensive apps such as games and video streaming software, try to close them as your machine cools and see if it runs faster.
Solution 5: Restart Your PC
Sometimes, all you need to resolve slow response in Surface Book 2 is to restart it:
Go to the Start menu, then choose Power > Restart.
Solution 6: Check Disk Space and Hardware Issues
Generally, Windows works best when your disk has at least 10% free space. Check the amount of space you have on your disk by following the steps below:
Go to Start > Settings, then select System > Storage.
Under Storage, check the space on your disk.
If your computer is running low on space, try deleting temporary files:
Within Storage, choose This PC, then Free space now.
Select both Recycle Bin and Temporary files, then check other junk files to delete and click Remove files.
Restart your computer and see if it solves performance issues.
If your PC is still slow, uninstall unnecessary apps. To uninstall apps, go to the Start menu and follow these steps:
Choose Settings > Apps > Apps & features.
Sort your apps, then choose the ones to remove and click Uninstall.
After that, restart your computer.
Besides the above, also check for hardware-related problems. You can accomplish this task via the Windows Memory Diagnostic tool:
In the search box on the taskbar, enter "memory".
From the results, choose Windows Memory Diagnostic.
You will be given several options, but choose "Restart now and check for problems (recommended)".
Your PC will restart, after which, the diagnostic tool will display results on the screen.
Solution 7: Restore and Reset Your PC
When you restore a computer, you do away with recent changes that may slow down the PC. If you suspect a recently installed update or app could be the root of the problem, restore your Surface from a system restore point:
From the search box on the taskbar, enter "restore point", then check results and choose "Create a restore point".
Select the System Protection tab > System Restore.
Choose Next, then select the app that may have caused the problem and click Next > Finish.
Restart your computer and see if it runs faster.
Alternatively, you can reset your PC as the last option. To reset your PC, follow these steps:
Choose Settings from the Start menu, then Update & security > Recovery.
Under Reset this PC, click Get started.
Let's Summarize
The Surface Book 2 is still a great 2-in-1 device and a smart choice if you are looking for a valid work companion, but the lag with the Surface Book 2 can be a deal-breaker, which can compel you to return the device or avoid it altogether. But there is always a better way to handle the problem and enjoy the good features this PC has.
Trying all the above solutions is a real task, isn't it? If that is the case, you can still resolve the problem through a single installation. Use Outbyte PC Repair to diagnose the problem, clear junk files, restore system stability, and make the necessary tweaks to speed up your PC.
Please let us know if the above suggestions helped you to troubleshoot your Surface Book 2 slow performance. If not, what has worked for you? Please share so that others with the same problem can learn from your experience.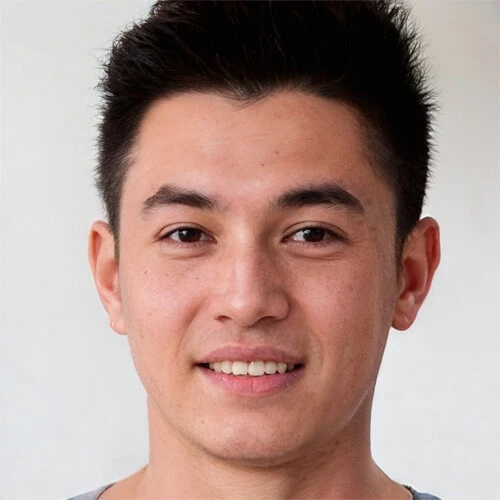 Vic is a search engine optimization expert, helping to optimize websites to make them more user-friendly. He's been in the industry for more than 10 years, and his work speaks a lot about his experience and expertise in the IT and digital marketing fields. 
Vic is the one in charge of keeping our website running smoothly and efficiently, to make sure that our readers have a wonderful experience while visiting the website. He's good at troubleshooting errors and fixing Windows issues that come up either when playing games or working on the computer. 
Vic is a certified gadget freak who feels the need to surround himself with cutting-edge technology. And this passion has helped him a lot in creating content that informs and guides users on using and troubleshooting the latest technology. He is an avid researcher who is always hungry for the latest news and updates on the most cutting-edge technology.