For most of us, logging into our computer is a routine task and entering your password is done almost by instinct. But there comes a time when you suddenly get locked out of Windows 10/11 because you can't remember your password for some reason.
This can be a huge hassle, especially if you're using that computer for work. You won't be able to get anything done because you can't get into the system in the first place. You might think that it's the end of the world for your PC, but it's not.
Getting locked out of Windows 10/11 seems to be a common occurrence. This is one of those problems that can be expected in every login scenario where a password is required. Fortunately, there are several ways to work around the locked screen, which will be discussed below.
Why Do Users Get Locked Out of Windows 10/11?
The most common scenario is when the user forgot the password of the Windows 10/11 account, making it impossible to log in and access the computer. A lot of users are guilty of this. This happens when the user decides to change the password and forgets the new password.
But sometimes the problem is caused by a glitch in the Microsoft system. If you're using your Microsoft account to log in to your Windows computer, changing the password on your Microsoft account might cause some annoying login problems. Cleaning up your system regularly using Outbyte PC Repair is a good habit that prevents corrupted files from causing system glitches.
Other possible situations that might prevent you from being able to sign in to your computer include computer hijacking, turned on Caps Lock, or incorrect login details.
How to Unlock a Locked Computer
If you've been locked out of Window 10, it might seem like resetting your computer is the only way to fix it. Doing so, however, would mean losing access to all your files and data saved on your computer. Before you proceed with any drastic measures, let's try the fixes here first.
There are two methods to get around a locked screen. The first option is to reset your password and the second one is to create a new admin account using a command.
Make sure to double-check these details before you proceed with the troubleshooting:
Check if Caps Lock is on. Most keyboards have indicators when the Caps Lock is turned on. You can either see a light on the Caps Lock button or a notification on the screen saying that the Caps Lock is switched on. To be sure, open Notepad or Word and press a few keys to check whether it is on.
Make sure there are no typo errors in the password. Login screens usually don't show what you're typing, so make sure to type slowly.
If you're using a Microsoft account to log in to your Windows 10/11 computer, try logging in to your account using a different device and see if the password works.
Method 1: Reset Microsoft Account Password.
If you're the one who set up your computer, you probably used a Microsoft account to log in to Windows 10/11 because it is the default account type the operating system requires during initial setup. Your Microsoft account is what you use to access all Microsoft services, such as Outlook, Windows Store, and OneDrive.
If you can't log into your computer using your Microsoft account password, the easiest way to fix this is to reset your password. Follow these steps on how to reset the password of your Windows 10/11 account:
Go to the Microsoft account recovery page.
Choose the I forgot my password option, then click Next.
Type in the Skype ID, email address, or phone number you used when you signed up for the account.
A one-time passcode will be sent to your phone number or recovery email you indicated during set up.
Type in the passcode in the next screen and follow the on-screen instructions to create a new password.
Once you have reset your password, try logging in again to your computer. You might need to restart your computer for the changes to apply. Take note that resetting your Microsoft account password applies to all of the Microsoft services you are using. You might be asked to log in again the next time you use these services.
Method 2: Create a New Admin Account.
If the above method did not work, you can try creating a new account to get access to your system. For this, you need to boot into Safe Mode first by clicking Shutdown from the login screen, then selecting Restart while holding the Shift key.
Once you're in Safe Mode, follow these steps to create a new account using an elevated Command Prompt:
Choose Troubleshoot from the Recovery utility.
Click Advanced Options > Command Prompt.
When the Command Prompt window appears, type in the following command, then press Enter: net user Administrator /active:yes
This command will create a new user account named Admin. Log in using this account to access your computer with admin privileges.
Summary
Getting locked out of your own computer can be annoying and unproductive. You can't access your files and you can't get anything done because you can't log in. So, if you forgot your password and can't sign into Windows 10/11, you can either reset your Microsoft account password or create a new admin account to be able to access your computer once again.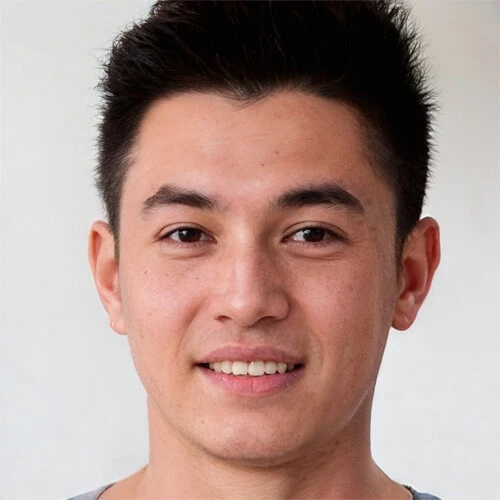 Vic is a search engine optimization expert, helping to optimize websites to make them more user-friendly. He's been in the industry for more than 10 years, and his work speaks a lot about his experience and expertise in the IT and digital marketing fields. 
Vic is the one in charge of keeping our website running smoothly and efficiently, to make sure that our readers have a wonderful experience while visiting the website. He's good at troubleshooting errors and fixing Windows issues that come up either when playing games or working on the computer. 
Vic is a certified gadget freak who feels the need to surround himself with cutting-edge technology. And this passion has helped him a lot in creating content that informs and guides users on using and troubleshooting the latest technology. He is an avid researcher who is always hungry for the latest news and updates on the most cutting-edge technology.