Microsoft designed Windows Update to facilitate the download and installation of critical system, software, and security updates for devices running Windows 10/11.
Whenever a new update becomes available, Windows Update downloads it in the background and notifies you that there is an update that needs to be installed. You can even configure Windows Update to download and install everything in the background so you don't have to worry about updating your computer every time.
Windows Update ensures that you don't skip updates that are crucial to the protection and efficient operation of your system. However, it is possible to encounter problems such as the error 0x8007007e when updating Windows 10/11.
Errors like this happen because something is preventing the updates from being downloaded and installed on your system. A lot of factors are at play whenever you install updates via Windows Update, and finding out which of them has caused the error is the key to fixing the Windows 10/11 update error 0x8007007e.
What Is Windows 10/11 Update Error 0x8007007e?
The error code 0x8007007e is an error associated with the Windows Update service. It happens when Windows users try to install updates on their computers.
Recently, a number of users have reported that their Windows Update stops and gives the error code 0x8007007e, causing update installation to fail. The update gets stuck at some point and fails to proceed. Then the error message shows up.
Here are some of the messages you might encounter along with the error code 0x8007007e:
Something went wrong.
You can contact Microsoft for help with this error. Here is the error code: 0x8007007e.
Try again.
Something went wrong.
Microsoft can't install important security updates on your PC.
Please contact Microsoft Support to help with this error.
Please provide the support representative with this error
code: 0x8007007e.
Update Status
There were problems installing some updates, but we'll try again later. If you keep seeing this and want to search the web or contact support for information, this may help:
Some update files are missing or have problems. We'll try to download the update again later.
Error code: (0x8007007e)
This error can be caused by different issues, including:
Broken Windows Update service
Missing or damaged update files
Missing or damaged system files
Security issues
Getting rid of the Windows 10/11 update error 0x8007007e is quite difficult because you have to consider all these factors when troubleshooting. To make things simpler and easier for you, we've listed down the common fixes you can implement to resolve this error.
How to Fix Error 0x8007007e When Updating Windows 10/11
Before you try any of these fixes, clean up your computer first using Outbyte PC Repair to remove all junk files. You should also run your antivirus app to get rid of any malware or virus infection on your PC. Once you've done these maintenance steps, restart your computer and follow the solutions below.
Fix #1: Scan for Corrupted System Files.
Windows operating systems are composed of various components and system files that are critical for every process. If any of these components or system files gets damaged, corrupted, or missing, the system process associated with that item will be affected. It could even cripple the entire Windows ecosystem.
In case this happens, Windows has built-in diagnostic tools designed to scan and repair Windows image files and critical system files. System File Checker or SFC is a tool used for checking the integrity of Windows system files, while Deployment Image Servicing and Management or DISM is used to check Windows image files.
Fix #2: Delete Software Distribution Folder.
The error code 0x8007007e can also be caused by corrupted or missing update files. You need to delete the old files first before downloading them again.
To delete old downloads, follow these steps:
Stop the Windows Update service by typing this command in Command Prompt:

net stop wuauserv
net stop cryptSvc
net stop bits
net stop msiserver
Launch File Explorer and navigate to C:\\Windows\SoftwareDistribution.
Delete all the files inside the folder.
Restart Windows Update by entering these lines in Command Prompt:

net start wuauserv
net start cryptSvc
net start bits
net start msiserver
Close all apps and restart your computer. Launch Windows Update again to see if you're able to complete the update without any error.
Fix #3: Turn Off Your Firewall Temporarily.
If your Windows Firewall is being overprotective, it might be hindering the updates from getting installed on your device. To make sure it doesn't get in the way of Windows Update, switch off Windows Firewall while you are troubleshooting.
To disable Windows Firewall, do the following:
Press Windows + X to open the Power Menu, then choose Control Panel from there.
Click on the System & Security link, then choose Windows Firewall.
Select Turn off Windows Firewall (not recommended).
Click OK to save your new settings.
Once Windows Firewall is turned off, check if the error still exists. Make sure to turn it back on after you're done troubleshooting.
Fix #4: Reset Windows Update.
Sometimes the easiest solution is to reset the faulty Windows Update service. You need to reset all its components, including Background Intelligent Transfer Service (BITS), MSI Installer, Cryptographic, and the Windows Update Services. You also need to rename the Software Distribution and Catroot2 folders.
To do this:
Launch the Power Menu by following the steps above, then choose Command Prompt (Admin).
Type in the following commands, followed by Enter after each line:

net stop wuauserv
net stop cryptSvc
net stop bits
net stop msiserver
Ren C:\Windows\SoftwareDistribution SoftwareDistribution.old
Ren C:\Windows\System32\catroot2 Catroot2.old
net start wuauserv
net start cryptSvc
net start bits
net start msiserver
Once the components have been reset, check if you can now proceed with the installation.
Fix #5: Run Windows Update Troubleshooter.
If all else fails, you can try running Windows Update's dedicated troubleshooter. Download it first from Microsoft, then install it on your computer. Click on the shortcut to start the diagnosis.
Once the troubleshooter has been loaded, choose Windows Update, then click the Next button.
The troubleshooter will automatically detect problems and attempt to fix them.
Bottom Line
Windows Update was designed to make the update process hassle-free. But because of some unwanted elements, issues such as the Windows 10/11 update error 0x8007007e appear. If you ever encounter this error, the steps above should help you resolve this problem and get Windows Update working again.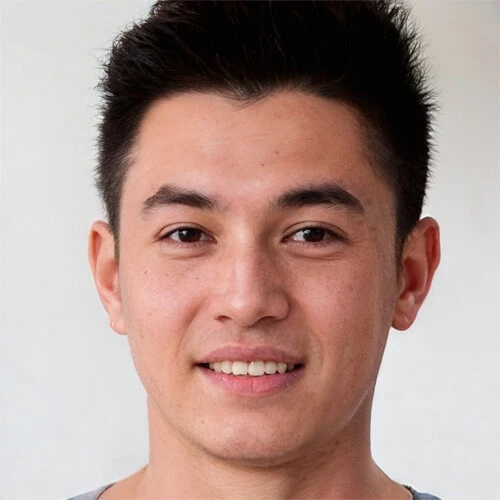 Vic is a search engine optimization expert, helping to optimize websites to make them more user-friendly. He's been in the industry for more than 10 years, and his work speaks a lot about his experience and expertise in the IT and digital marketing fields. 
Vic is the one in charge of keeping our website running smoothly and efficiently, to make sure that our readers have a wonderful experience while visiting the website. He's good at troubleshooting errors and fixing Windows issues that come up either when playing games or working on the computer. 
Vic is a certified gadget freak who feels the need to surround himself with cutting-edge technology. And this passion has helped him a lot in creating content that informs and guides users on using and troubleshooting the latest technology. He is an avid researcher who is always hungry for the latest news and updates on the most cutting-edge technology.