The operating system is installed either in the primary storage or partition of a system. This location is where most of the apps, as well as system recovery files, are stored. In most cases, system files are kept hidden, but if for some reason they are visible and you come across the SYSTEM.SAV folder, don't be alarmed. These types of files are not a danger to your system even if not created by Microsoft. This article is dedicated to understanding the SYSTEM.SAV folder in the Windows 10/11 platform.
What is the SYSTEM.SAV Folder For?
SYSTEM.SAV is a folder associated with System Recovery Manager. It is usually found on HP systems. With this in mind, it's safe to say that the SYSTEM.SAV folder is created and added by HP. The folder is used for software box installation; for instance, preinstalled apps or during the PC recovery process via the recovery manager.
Based on HP Forums, the SYSTEM.SAV folder is related to the recovery manager and is an important system file. Since the folder is used to store log files, it is vital for system recovery. Unfortunately, the SYSTEM.SAV folder occupies way too much space and should be cut down before taking over every free part of your system.
Should the SYSTEM.SAV Folder Be Removed?
It is possible to delete the SYSTEM.SAV folder, but that doesn't mean it's recommended. Experts point out that any files related to system recovery should not be deleted. These files include $RECYCLE.BIN, boot, hp, preload, Recovery, RecoveryImage, system.sav, bootmgr, BT_HP.FLG, CSP.DAT, DeployRp, HP_WSD.dat, and HPSF_Rep. Deleting these files can lead to future system recovery failure from the hard drive. So, if you're not sure about a file, rather conduct an in-depth analysis before rushing to remove it.
What Happens If SYSTEM.SAV Folder Is Deleted?
The SYSTEM.SAV folder is created during the recovery process, which resets the system back to its original state. Restoring all settings resets your machine as if it has just been recently bought. In this folder, configuration files and utilities are stored. These are essential files during system recovery.
With everything highlighting the importance of this folder, it is also a fact that SYSTEM.SAV takes a lot of disk space. If you are planning on freeing up some disk space by deleting the SYSTEM.SAV folder, we advise doing so only if there is a strong system recovery solution on standby.
There are also other ways of freeing up some disk space in the primary storage drive. One involves the use of a reliable PC repair software that can clean out junk files such as temporary files, browser cache, idle issue logs, Windows Update leftover files, as well as MS Office cache.
It's common to ask yourself and wonder should the SYSTEM.SAV folder be removed? Deleting the folder is dependent on whether or not you have a clean install of windows or a factory (OEM). The risk associated with deleting SYSTEM.SAV folder is that, for systems that come with Windows preinstalled, the process might result in removing the factory image and restore. In that case, Windows cannot be recovered at any point.
Successful removal results in more space freed up in the primary drive. you are planning to manually check the folder, then find trusted tools that automatically spot and remove it on your behalf. Using these tools takes away the risk of mistakenly deleting important configurations that are responsible for how your machine runs.
Set a plan to remove the SYSTEM.SAV folder, and clear out other folders, including the junk and downloads folders. These are also popular spots that fill up quickly when not constantly monitored. Check and free up more disc memory for enhanced system performance. Also, if you make it a habit to keep your system clean, finding entities like SYSTEM.SAV folders become easier.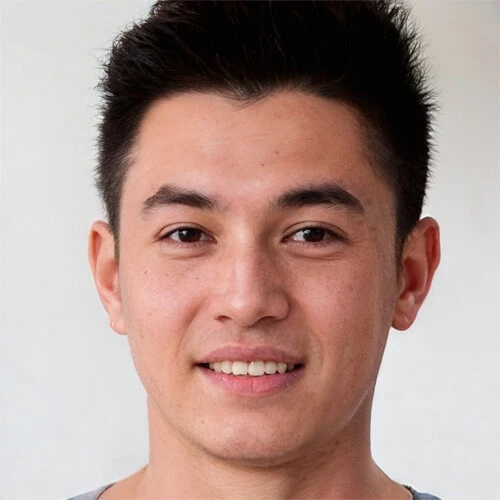 Vic is a search engine optimization expert, helping to optimize websites to make them more user-friendly. He's been in the industry for more than 10 years, and his work speaks a lot about his experience and expertise in the IT and digital marketing fields. 
Vic is the one in charge of keeping our website running smoothly and efficiently, to make sure that our readers have a wonderful experience while visiting the website. He's good at troubleshooting errors and fixing Windows issues that come up either when playing games or working on the computer. 
Vic is a certified gadget freak who feels the need to surround himself with cutting-edge technology. And this passion has helped him a lot in creating content that informs and guides users on using and troubleshooting the latest technology. He is an avid researcher who is always hungry for the latest news and updates on the most cutting-edge technology.