Microsoft releases updates for the Windows 10/11 operating system on a regular basis. This may not mean anything for some Windows users, but for many, it means a lot. Not only do they get to try new and handy features, but they also get to fix bugs and issues that are keeping them from making the most of their machines. Even better, Windows updates don't require shelling out an obscene amount of cash as they can be downloaded for free.
Unfortunately, with these updates come new errors and problems that cause frustrations to users and impact productivity. One of these errors is the Microsoft error code 0xC004F025.
The Windows Error Code 0xC004F025: An Activation Error
So you tried to activate your Windows 10/11 operating system, only to see the Windows error code 0xC004F025 appear accompanied by the error message "We can't activate Windows on this device right now," preventing you from activating Windows 10/11?
Well, there are many possible reasons why this is happening. It could be because your computer's Windows version has already been activated or your machine's hardware has just been fixed. It is also likely that the product or activation key you have entered is not genuine. Regardless of the reason, know that the problem can be fixed.
In this guide, we will teach you how to fix the error code 0xc004f025.
How to Fix the Windows 10/11 Error Code 0xc004f025
Before you proceed, we highly recommend that you check your internet connection. Be sure that your connection is fast and stable as it may impact the success rate of some of the fixes below. So, without further ado, we share some possible workarounds that can fix the error code 0xc004f025:
Fix #1: Use the Command Prompt
Cannot access the login screen because of the failed activation error code 0xc004f025? We suggest that you try running the slmgr.vbs -rearm command using the Command Prompt. This command deletes all the attributes associated with your activation key and resets your license status.
Here's a detailed guide on how to use the slmgr.vbs -rearm command:
Launch the Power menu by using the Windows + X combo.
Choose Run.
Input cmd into the text field, and hit the CTRL + Shift + Enter combination.
When asked to confirm your action, tap Yes.
An elevated Command Prompt should appear on your screen. Into the command line, input the following command:slmgr – rearm
Then hit Enter.
To confirm and proceed, hit OK.
Wait for the setup process to complete. Once done, restart your computer.
Try to activate your Windows 10/11 OS again and check if the problem persists.
Fix #2: Use the Windows 10/11 Activation Troubleshooter
Microsoft has created a handy tool that you can actually use when you come across Windows 10/11 activation issues: The Windows 10/11 Activation Troubleshooter. This tool has since been used by Windows 10/11 users who have encountered the error 0xc004f025.
Using this tool is easy because the steps are pretty straightforward. But for you to be able to use it, you need to be logged into your computer as an administrator. Otherwise, you can't do anything.
Here's how to use the Windows 10/11 Activation Troubleshooter:
Press the Windows key to launch the Start menu.
Click Settings.
In the window that opens, choose Update & Security.
Click the Activation option on the left-most part of the window.
Navigate back to the right-most part of the window and hit Troubleshoot.
At this point, Windows will scan your system and identify and repair any potential problems that prevent you from activating Windows 10/11.
It is worth noting, though, that this tool only works if you are running the Windows 10/11 1607 build or the later versions.
Fix #3: Verify and check your product key
Sometimes, the error code arises when you install the latest version of Windows 10/11 and provide an incorrect product key. To keep this from happening, follow the instructions below:
Open the Settings app using the Windows + I shortcut.
Expand the Update & Security section.
Navigate to the left-most column of the window and choose Activation.
Go back to the right-most part of the window and find the Update Product Key section.
Click the Change product key link.
Provide a correct and genuine Windows activation key.
Hit Next to proceed.
Follow the on-screen prompts to complete the process.
If you don't have a genuine Windows activation key, this fix won't work. You have to acquire one from the official Microsoft Store. Once you have it, you can then proceed with the steps above.
Fix #4: Clean install Windows 10/11
Still haven't fixed the error code 0xc004f025? There is a chance that the Windows 10/11 operating system you've got has become corrupt. And in such a case, your best option is to perform a clean install of the Windows 10/11 OS.
For this step, you need to use the Windows 10/11 Media Creation Tool. Here's how:
Connect the Windows 10/11 installation media to your computer.
Restart your computer.
While the BIOS is loading, press any of these keys: F2, F4, F10, Esc, DEL, or Backspace.
And then, click Next and hit the Install Now button.
Now, enter your genuine Windows 10/11 product key.
Agree to the terms by ticking on the box next to Accept the license term.
Hit Next and choose Custom Install Windows Only (Advanced).
Choose to delete the previous partition and reallocate the free memory space.
Verify the setup file by filling out the information required, such as your language, region, ID, and password.
Wait for the process to complete, and then restart your computer.
Fix #5: Clean and optimize your system
Systems with plenty of junk files, unnecessary apps, corrupted registry data, and viruses and malware entities are prone to problems like the 0xc004f025 error. That said, it is just right to make it a habit to clean your system regularly.
Remove corrupted registry files and data, especially after installing new software. Get rid of malware entities and viruses by installing a reliable Windows anti-malware tool. Most importantly, delete cache data and junk files that build up on your drive. Doing all this should go a long way when it comes to dealing with Microsoft error codes.
Fix #6: Seek professional help
If none of the fixes above worked, it is time to seek help from professionals. You can contact Microsoft's Support Team, and they'd be more than happy to help you fix the error.
Summary
Activation errors like the error code 0xc004f025 can happen at any time. They can show after installing a system update or after repairing your hard drive. They can also show after fixing problematic Windows software.
While these errors can cause extreme frustrations and headaches, what's important is that you know how to deal with them.
Which of the recommended fixes above worked for you? Share your experience below!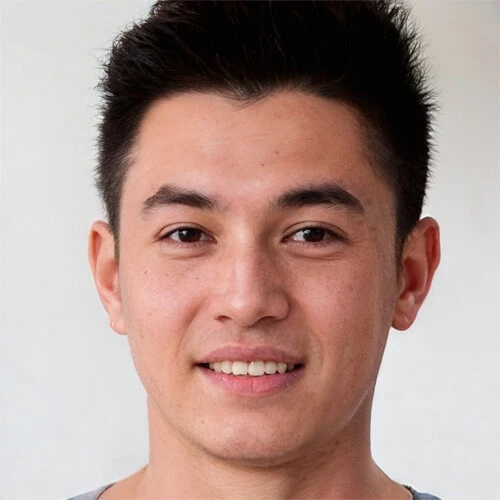 Vic is a search engine optimization expert, helping to optimize websites to make them more user-friendly. He's been in the industry for more than 10 years, and his work speaks a lot about his experience and expertise in the IT and digital marketing fields. 
Vic is the one in charge of keeping our website running smoothly and efficiently, to make sure that our readers have a wonderful experience while visiting the website. He's good at troubleshooting errors and fixing Windows issues that come up either when playing games or working on the computer. 
Vic is a certified gadget freak who feels the need to surround himself with cutting-edge technology. And this passion has helped him a lot in creating content that informs and guides users on using and troubleshooting the latest technology. He is an avid researcher who is always hungry for the latest news and updates on the most cutting-edge technology.