It is important to install Windows updates, not only to access newly released features but also to protect your system from cyberattacks. However, when you come across Windows update installation problems like the error code 0x800707E7 – 0x3000D in Windows 10/11, would you still want to push through with the installation?
Of course, you should. After all, Windows updates keep you on the safe side. Should you face Windows update installation issues like error code 0x800707E7 – 0x3000D, fret not. There are ways to resolve them.
In this article, we'll share what we know about the error code, what causes it, as well as ways to resolve it.
What Is the 0x800707E7 – 0x3000D Error Code?
According to affected users, the error code 0x800707E7 – 0x3000D occurs when you try to install the latest Windows 10 version. It usually comes with the error message:
"We couldn't install Windows 10/11. We've set your PC back to the way it was just before you started installing Windows 10/11."
When you come across this error, the Windows 10/11 update installation will stop at some point and fail again and again whenever you try.
Now, you may ask, what causes 0x800707E7 – 0x3000D, the installation failed in the FIRST_BOOT phase error? This issue may occur due to problems with your third-party graphics card. Mostly, a problematic NVIDIA display driver is the primary culprit. Other possible triggers include insufficient disk space, third-party software, and malware entities.
How to Fix 0x800707E7 – 0x3000D, The Installation Failed in the FIRST_BOOT Phase Error?
If you are faced with the 0x800707E7 – 0x3000D, the installation failed in the FIRST_BOOT phase error, feel free to try our solutions below. Hopefully, at least one of them helps fix the problem.
Solution #1: Check the system requirements
When you upgrade from a prior Windows version to Windows 10/11, there are requirements that you should meet. If you do not meet at least one of them, you may have problems with installing Windows 10/11. You may not even be successful in installing it.
To install Windows 10/11, here are the requirements to consider:
Processor: 1 GHz
RAM: 1 GB for 32-bit or 2 GB for 64-bit
Hard Drive: 32 GB or more
Graphics Card: Compatible with WDDM 1.0 driver or DirectX 9
Display/Resolution: 800 x 600
Solution #2: Remove any rogue user accounts
GeForce regularly pushes updates for its graphics card. They release these updates to introduce new features and to resolve previously reported bugs. And with NVIDIA as the primary culprit behind the issue, a wrong user profile may interfere with the update. Such an account may prevent the update from being installed, hence showing the error.
In this solution, you need to remove the rogue user account. Take note though, that this will involve using the Registry Editor. So, be sure you have a backup of your Registry or you have a previously created System Restore Point. Once you have any of the two, proceed with these steps:
Open the Run dialog box by pressing the Windows + R keys.
Into the text field, enter control system and hit Enter. This will launch the System Control Panel.
Select Advanced System Settings.
Hit Settings and navigate to the User Profile section.
Scan the usernames under the Profiles Stored on This Computer section.
Click UpdatusUser and hit Delete.
Check and delete any odd usernames.
Navigate to C:\Users\ and remove any similar user profiles.
Now, open the Run dialog box again and enter regedit.
Hit Enter to launch the Registry Editor.
Go to this registry key path: HKEY_LOCAL_MACHINE\SOFTWARE\Microsoft\Windows NT\CurrentVersion\ProfileList.
Right-click Updateuser and choose Delete.
Reboot your PC.
Try to install the update again.
Solution #3: Uninstall any problematic third-party application
There are instances when a problematic third-party application may interfere with the update, which causes various issues to appear. Also, the incompatibility of these apps may conflict with existing system files and resources. So, to fix this problem, you may try to uninstall any problematic third-party application you have installed.
Here's how to do it:
Enter control panel into the search box on the Taskbar.
Click the most relevant search result.
Choose Programs and go to Programs and Features.
Right-click on the problematic program or app and choose Uninstall.
Follow the on-screen prompts to uninstall the program.
Solution #4: Install an antivirus suite
Sometimes, malware entities interfere with your system processes, causing error messages to appear. If you want to keep these threats at bay, then install a [sc name="trusted-anti-malware"] solution on your device. An effective anti-malware suite can identify any threats and keep them from causing problems in the first place.
There are many antivirus suites available for download today. Make sure you choose one that has proven itself effective at blocking threats. Also, download from reputable sites only. After downloading and installing an antivirus suite, run regular virus scans to ensure your system is free of threats.
Solution #5: Download the Windows 10/11 ISO from Microsoft
Because you are having problems with updating Windows 10/11, try downloading the Windows 10/11 ISO directly from Microsoft's website. Once you have downloaded it, double-click on the ISO image and then the setup.exe file to begin the update process.
Solution #6: Clean install Windows 10/11
If none of the five solutions works, then you may clean install Windows 10/11 on your device. For a step-by-step guide on what to do, refer to the instructions below:
Start your system using a Windows 10/11 USB media.
Press any key to start booting your device.
While on the Windows Setup section, hit Next.
Be sure that you use the correct time, currency, and language settings.
Click Install Now.
Enter the product key.
Hit Next to proceed.
Choose your preferred Windows 10/11 edition.
Click Next.
Tick the box next to I accept the license terms option.
Hit Next.
Choose the Custom: Install Windows Only (Advanced) option.
Select the partition that contains the current installation.
Click Delete.
Hit Yes.
Choose the empty drive.
Press Next and follow the on-screen prompts. A fresh copy of Windows 10/11 should now be installed on your system.
Summary
Don't let any errors keep you from installing any Windows Update. If you encounter one like error code 0x800707E7 – 0x3000D in Windows 10/11, then do your homework and research. Better yet, use the solutions in this article.
Have you tried any of our recommended fixes above? Which of them worked? Let us know below!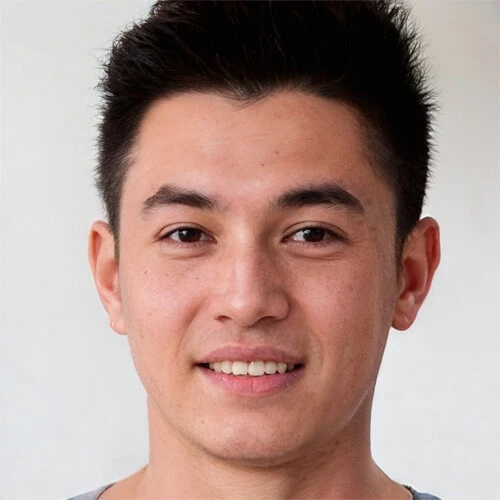 Vic is a tech enthusiast who loves to be up-to-date with the latest and greatest technology in the world. He creates content that educates and helps users with their tech-related questions. Vic manages our website to ensure that our readers have a seamless experience while browsing. He excels in troubleshooting errors and resolving Windows issues for gaming and work purposes.