One of the common ways to protect your Windows computer is to install the necessary Windows updates to make sure all components are updated and well-supported. Windows 10/11, the latest version of the operating system, has made it easier to install Windows updates.
You just need to go to the Settings menu, click Update & security > Windows Update, then click the Check for updates button to start the process. The latest updates will then be automatically downloaded and installed on your computer. Ideally, it should only take a couple of clicks to have your machine updated.
However, several errors could occur during this simple process, and one of them is error 0x80070020 – 0x2000A. According to users' reports, this error happens whenever they try to install Windows builds or updates on their computers. The error is not limited to Windows 10/11 systems because older versions of the operating system have been affected as well.
Here are some of the error messages that come with install fail error 0x80070020 – 0x2000A:
0x80070020 – 0x2000A The installation failed in the SAFE_OS phase with an error during PREPARE_FIRST_BOOT operation.
We are unable to install the update right now. Please try again later.
This article will show you how to fix error 0x80070020 – 0x2000A and help you install Windows updates successfully.
How to Fix Install Fail Error 0x80070020 – 0x2000A
Error 0x80070020 – 0x2000A can happen due to various reasons. It could be caused by a program that's interfering with the automatic update process, corrupt Windows Update components, or multiple hard drives on your computer. Unless your error is hard drive-related, it is quite difficult to pinpoint the exact reason for install fail error 0x80070020 – 0x2000A.
Before you attempt to fix error 0x80070020 – 0x2000A, make sure you have a backup of your important files in case things go south. You should also optimize your computer processes with a useful tool such as Outbyte PC Repair to make the troubleshooting process smoother and faster.
If you're looking for a solution for error 0x80070020 – 0x2000A, check out the fixes listed below and work your way down the list until you find the one that resolves your problem.
Method 1: Disable Your Antivirus Temporarily.
Antivirus programs and Windows OS do not get along well most of the time. Antivirus programs are designed to scan your computer for viruses and malware on a constant basis. Running Windows Update while your antivirus is also running its scan will most probably end up in a conflict.
To check if your antivirus is really the culprit, try disabling it temporarily, then run Windows Update again. If the process goes through, then your problem is solved. If not, try the next method.
Method 2: Run Troubleshooter.
Windows has a built-in troubleshooter for when problems arise during the installation of Windows updates. Follow the steps below to run the troubleshooting feature and fix error 0x80070020 – 0x2000A:
Click Start and type in Troubleshooting in the search box.
Click on the Troubleshooting tab.
Click the View all button located at the upper left corner of the window.
Choose Windows Update from the list.
Hit the Run button to start the troubleshooting process.
Follow the on-screen instructions to resolve your Windows Update problem.
Method 3: Reboot BITS.
Background Intelligent Transfer Service, also known as BITS, is the component of Windows that facilitates the transfer of files between the computer and Microsoft servers. Windows Update relies heavily on BITS, so when this process is compromised, the updates also fail to download and install. If that's the case, the BITS process needs to be restarted for Windows Update to work again.
To restart BITS, follow the steps below:
Press the Windows + R keys.
Type in services.msc in the dialog box. Hit the OK button.
Look for the Background Intelligent Transfer Service process and right-click on it. Choose Properties.
Click the General tab.
Under Startup type, select Automatic.
If the BITS process is not running, right-click on it then click Start.
Click OK to close the window.
Once the BITS process restarts, try installing the updates again to see if this method works.
Method 4: Reset Windows Update.
If the above methods don't work, another solution to error 0x80070020 – 0x2000A is to reset Windows Update, then restart the installation process once again. Resetting Windows Update will restore damaged or corrupted Windows Update components, and allow installing the necessary updates smoothly.
To reset Windows Update, follow the instructions below:
Press Windows + X keys, then choose Command Prompt (Admin) from the options.
Kill the Windows Update Services, BITS, MSI Installer and Cryptographic processes by typing the following commands one by one. Hit Enter after each command:

net stop wuauserv
net stop cryptSvc
net stop bits
net stop msiserver
Rename the SoftwareDistribution and Catroot2 folders by typing in the commands below. Hit the Enter button after each command:

ren C:\Windows\SoftwareDistribution SoftwareDistribution.old
ren C:\Windows\System32\catroot2 Catroot2.old
Restart the processes that have been previously stopped (BITS, Cryptographic, MSI Installer and the Windows Update Services) by entering the following commands consecutively. Press Enter after typing each command:

net start wuauserv
net start cryptSvc
net start bits
net start msiserver
Type in exit, then restart your computer for the changes to take effect.
Method 5: Create a Temporary Local User Account.
This method is for Windows users who are using two different disks on their computer. For example, you have your Windows OS on an SSD while all the other programs and data are on another hard drive. If this is the case, then it is possible that you previously moved your user profile directory by editing this registry entry:
HKEY_LOCAL_MACHINE \ SOFTWARE \ Microsoft \ Windows NT \ CurrentVersion \ ProfileList \ ProfilesDirectory
This would lead to an install fail error 0x80070020 – 0x2000A whenever you run Windows Update, because your operating system can't find your user profiles since they are on another disk.
To fix this:
Change the ProfilesDirectory registry entry back to the default % SystemDrive% \ Users.
Create a temporary local user account on your computer and grant it administrative access.
Run Windows Update using the temporary account and follow the on-screen instructions.
This should fix error 0x80070020 – 0x2000A for Windows users with multiple hard drives. You can delete the temporary account or leave it as is, depending on your choice. There is also no need to change back the registry entry to use your personal account.
Summary
Error 0x80070020 – 0x2000A is not a critical problem, but should nonetheless be addressed immediately because it relates to the security and proper functioning of your computer. Not being able to install updates can leave your computer vulnerable or may cause some of the Windows components not to work efficiently. If you encounter any issues when running WIndows Update, you can try any of the methods above to see which one works for you.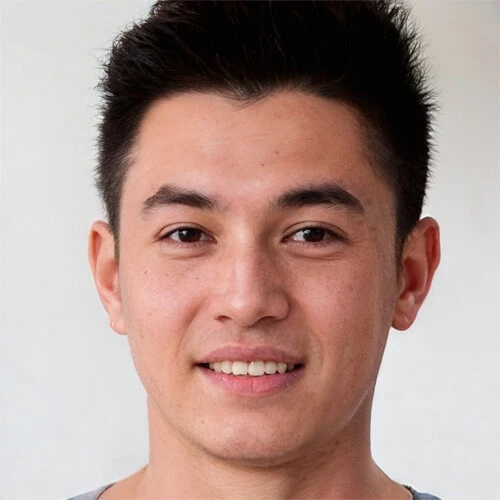 Vic is a search engine optimization expert, helping to optimize websites to make them more user-friendly. He's been in the industry for more than 10 years, and his work speaks a lot about his experience and expertise in the IT and digital marketing fields. 
Vic is the one in charge of keeping our website running smoothly and efficiently, to make sure that our readers have a wonderful experience while visiting the website. He's good at troubleshooting errors and fixing Windows issues that come up either when playing games or working on the computer. 
Vic is a certified gadget freak who feels the need to surround himself with cutting-edge technology. And this passion has helped him a lot in creating content that informs and guides users on using and troubleshooting the latest technology. He is an avid researcher who is always hungry for the latest news and updates on the most cutting-edge technology.