Reading time:
5
Minutes
The Surface Pro 6 from Microsoft may not bring revolutionary changes, but it does offer hardware upgrades that make it more compelling. With the inclusion of Intel's 8th generation Core CPUs, the Surface Pro 6 delivers noticeably faster performance compared to its predecessors.
But the main question is, 'Can it sustain the fast speed when under load?' Some users are a bit disappointed with the performance of their Surface Pro 6, especially its slow speed and random hang issues. One user complained that his Surface Pro 6 is painfully slow and laggy, especially with regards to USB device speed.
How to Find Out Why Surface Pro 6 Is Slow?
If your Surface Pro 6 starts running slowly, there could be several causes. They range from corrupted files to slow apps. Sometimes your Surface may freeze because of a malfunctioning Intel graphics driver, sometimes malware and viruses are to blame.
What to Do If Surface Pro 6 Is Slow?
If your Surface Pro 6 is running slow and you are stuck, don't worry. We understand that you really need to get your Surface working properly again. That's why we have suggested several troubleshooting steps for a slow Surface Pro 6.
Step 1: Check the Power Mode Setting in Use
Surface Pro 6 comes with an adjustable Power Mode to help you balance between power consumption and device performance. If your device is running slow, it could be the Power Mode setting in use favors battery life. To check this setting, look for the battery icon on the taskbar. From here, adjust the Power Mode slider to the Best Performance option and see if it resolves the issue.
Step 2: Make Sure Your Surface Runs the Latest Windows and Device Drivers
To get the most out of your device, install the latest version of Windows 10/11. Besides this, please check for the latest device drivers, which could boost your PC's performance. To check for updates, go to Start and perform these tasks:
Under Settings, select Update & Security > Windows Update.
From the Windows Update window, click the Check for updates button to check for available updates. If they are available, click Install now.
Choose the updates you want to install and click Install.
Restart your Surface and see if it runs better.
Sometimes apps that were designed for an earlier Windows version will still work in Windows 10/11, but they may slow down your device. So, you should also check for the correct versions of these apps from the developers' websites.
Step 3: Let Your Surface Cool Down
Sometimes your Surface Pro 6 may run slow because it is too hot. Some memory intensive apps may add more load to the CPU, thus generating more heat. If this is the case, move your device to a cooler spot and leave it there for a few minutes. After that, check if your computer runs faster.
Step 4: Restart Your Computer
Sometimes all you need to resolve the slow performance issue is to restart your Surface. Since Windows 10/11 restarts pretty fast, the process is not as much of a pain. Just go to Start > Power > Restart.
Step 5: Disable Unnecessary Startup Programs
Your Surface may run slow if you have several open programs. Close all the applications you are not using and see if your PC runs faster. Sometimes, you may need to restart your PC and then open the programs you need.
Some software companies set their applications to start automatically and run in the background when your PC starts. What's ridiculous is that you don't realize they are running. Having said that, you can still find out which programs are running in the background. To do so, go to the notification area on the taskbar and click on the Show hidden icons pointer. To stop a program from running in the background, hit the Start button and follow these instructions:
Go to Settings > Apps > Startup.
On the Startup Apps tab, select the program you want to disable and set it to Off.
If your Surface runs Windows 10 version 1709 or earlier, you can stop startup apps. Press the Control + Alt + Delete shortcut on the keyboard, then choose Startup. From here, select the program you want to deactivate, then hit Disable.
If the program you stopped still runs in the background, scan your Surface for malware and viruses.
Step 6: Check For Malware and Viruses
Malware and viruses could slow down your PC. As mentioned above, these infections may trigger some programs to start automatically when Windows starts. You can get rid of these infections by running antivirus software.
Step 7: Single Out Hardware Issues
To identify hardware issues, run the Windows Memory Diagnostic tool. It will ascertain if your PC works properly. You can accomplish this task through the following steps:
Look for the Windows Memory Diagnostic tool from the search box.
When the Windows Memory Diagnostic window opens, choose the Restart now and check for problems (recommended) option.
After your PC restarts, you will see the test status on the screen. When the process is complete, Windows will restart automatically.
If the tool finds any hardware-related error, please contact Microsoft.
Additional Tips
For the best results, please back up everything before attempting the above troubleshooting steps for a slow Surface Pro 6.
In the event that your keyboard stopped working while troubleshooting your Surface Pro 6, a force restart should help you to resolve the problem. Just press and hold down the power button for about 30 seconds, release it, then hold the volume up and power buttons for about 15 seconds. Besides resolving the keyboard problem, this tip may help you fix a CPU that is stuck at a low speed.
Concluding Thoughts
The sheer power of the Surface Pro 6 could win over users who would find it hard to use a hybrid tablet. By introducing the black option, Microsoft gave it even a more serious vibe. Unfortunately, the 2018 Surface Pro series still suffers from sluggish performance and random freeze issues.
Sometimes the sluggish performance is caused by a combination of hardware and software issues or even other odd problems. For the best outcome, we suggest that you run a PC repair toolkit to scan your computer system. You can use Outbyte PC Repair to accomplish this task. It is a self-diagnosis and healing tool that scans your system to identify and fix potential issues. On top of this, the PC Repair software will protect your privacy by safeguarding your personal information.
Hopefully, you got your Surface Pro 6 up and running again with the help of these tips. Share your experience with us in the comments section below.
Give us some love and rate our post!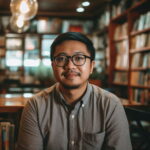 Vic is a tech enthusiast who loves to be up-to-date with the latest and greatest technology in the world. He creates content that educates and helps users with their tech-related questions. Vic manages our website to ensure that our readers have a seamless experience while browsing. He excels in troubleshooting errors and resolving Windows issues for gaming and work purposes.