High Dynamic Range or HDR is a technology that allows images and videos to have more brightness, improved contrast, and better color accuracy than previous formats. HDR is great for movies, TV shows, and video games because the change in quality is noticeable, even from a distance. It provides a more colorful, more vibrant, and more detailed viewing experience compared to standard displays. For HDR to work, you need to have an HDR-capable device and a source of HDR videos.
What Is HDR in Windows 10/11?
Windows 10/11 computers these days are now HDR-capable. After a round of updates, Windows 10/11 is now capable of supporting HDR10 videos and the process of enabling this feature has been simplified a lot.
The feature was first introduced with the launch of the Windows 10/11 April 2018 Update. The shift from SDR to HDR was supposed to be a more dramatic visual upgrade than the shift from 1080p to 4K resolution, but the initial stages of the feature launch had more issues than benefits. HDR videos don't play automatically in HDR mode, and when you turn the feature on, the colors get messed up.
But after a few tweaks and patches, Microsoft has finally got the HDR feature to work perfectly on Windows 10/11. You can now enjoy your movies, apps, and games on HDR mode.
What You Need to Enable HDR on a Windows 10/11 Computer
There are a couple of requirements you need to meet to be able to activate HDR on Windows 10/11. The first requirement is a display that supports HDR videos. It can be 1080p, 4K or 8K computer monitor or Smart TV. Most modern computers that have been released in the past two years support HDR. If you're not sure, you can check your device's specifications or ask your manufacturer about it.
Whether you're using a computer monitor or TV, HDR must be turned on on the display. Sometimes, the feature is not turned on by default, so you need to double check. If it isn't enabled, turn it on using our instructions below.
The next requirement is a Windows 10/11 computer with the latest processor and a video card that works with HDR. 7th generation Intel Core processors that were released in 2016 have HDR support. NVIDIA, AMD, and other manufacturers immediately followed suit. So if your processor and video card were manufactured in 2016 or later, then you can use HDR on your Windows 10/11 computer.
The last hardware requirement you need to comply with is the cable that you are going to use to connect your Windows 10/11 computer to the monitor or Smart TV. The cable should be HDCP 2.2 and 4K capable. You can use an HDMI 2.0 cable, a DisplayPort 1.4 cable, or a USB-Type C cable. The type of cable that you need depends on the port you have on your monitor and your computer, but the ideal HDR cable would be a DisplayPort 1.4 or a USB Type-C.
Aside from these hardware requirements, you also need to make sure that your Windows 10/11 computer is updated. You need to install the Windows 10/11 April 2018 Update or newer to ensure your system can support HDR content. To check what Windows 10 version you are running, type winver in the search box near the Start button, then tap winver from the search results. It will show you your Windows 10 version, the OS Build, and the Windows 10/11 edition.
If your Windows version is not updated, update it to the latest build first. It is also recommended that you optimize your system using Outbyte PC Repair to ensure a smooth HDR viewing experience.
How to Turn on HDR in Windows 10/11 for Better Video
If you met all the hardware and software requirements stated above, the next step is to turn on and configure HDR on your Windows 10/11 computer. Follow the steps below to activate HDR on Windows 10/11:
Open the Settings app by clicking the Start button and choosing Settings from the list of options. Another quick way to launch the Settings app is by pressing Windows + I on your keyboard.
Click System.
Choose Display from the left menu.
On the right pane, look for Display capabilities and check to make sure it indicates Yes next to Play HDR games and apps.
Switch on Play HDR games and apps under the Windows HD Color section.
Your computer then adjusts your computer display according to the new settings. You should see a pop-up message asking whether you want to keep these settings or revert. If the display looks good, click Keep Changes. If you're not happy with the new display, click Revert or wait for Windows 10/11 to automatically revert back to the previous settings after a couple of seconds.
Once you have enabled HDR on your computer, you need to configure some extra settings to enjoy the best possible HDR experience. To do this:
Click the Windows HD Color settings link under Windows HD Color. This should reveal more settings for your display.
Turn on Play HDR games and apps and Stream HDR video so you can stream videos and play games in HDR mode.
Scroll down to the preview video of what your video will look like with your current video settings. Play the video to check the quality.
Go to the SDR content appearance section. Standard Dynamic Range or SDR is the default video setting when HDR is not available. Use the slider to adjust the balance between the two sample images shown.
Now you have completely configured HDR for your Windows 10/11 device. You can now enjoy watching movies, playing video games, and using apps in HDR mode.
Summary
HDR is the newest display technology that is even better than 4K. It is significantly better in terms of contrast, color, and sharpness compared to its predecessors. Check out the software and hardware requirements you need to meet before enabling HDR on your Windows 10/11 computer using the steps above.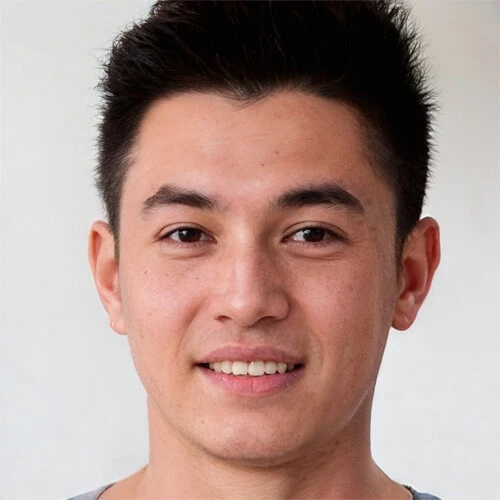 Vic is a search engine optimization expert, helping to optimize websites to make them more user-friendly. He's been in the industry for more than 10 years, and his work speaks a lot about his experience and expertise in the IT and digital marketing fields. 
Vic is the one in charge of keeping our website running smoothly and efficiently, to make sure that our readers have a wonderful experience while visiting the website. He's good at troubleshooting errors and fixing Windows issues that come up either when playing games or working on the computer. 
Vic is a certified gadget freak who feels the need to surround himself with cutting-edge technology. And this passion has helped him a lot in creating content that informs and guides users on using and troubleshooting the latest technology. He is an avid researcher who is always hungry for the latest news and updates on the most cutting-edge technology.