Reading time:
4
Minutes
While Windows 10/11 is the latest version of the operating system, Windows 7 remains popular with a 48.5% market share globally, making it the most widely used OS. Windows 10/11 follows closely with a usage share of 26.28%.
With so many Windows 7 users left, it is only imperative that Microsoft continues to provide support for this version of Windows OS. The latest Microsoft update, the KB4489878 Monthly Rollup, was released last March 12. The KB4489878 Microsoft update applies to Windows 7 Service Pack 1 and Windows Server 2008 R2 Service Pack 1.
Along with the new Windows update, Microsoft also released KB4474419, which introduced SHA-2 code signing support for Windows 7 Service Pack 1 and Windows Server 2008 R2 Service Pack 1. KB4474419 and KB4489878 were released on the same day as part of March 2019 Patch Tuesday cycle.
What Is Included in the KB4489878 Microsoft Update?
The KB4489878 monthly rollup comes after the KB4486565 security update released last February 19. This new Microsoft update contains a patch that addresses an issue preventing Event Viewer from displaying some event descriptions related to the network interface cards or NIC.
The monthly rollup also contains security updates for Windows components, including:
Internet Explorer
Windows Cryptography
Windows App Platform and Frameworks
Windows Fundamentals
Windows Hyper-V
Windows Server
Windows Storage and Filesystems
Windows MSXML
Windows Kernel
Microsoft JET Database Engine
Although the recently released patch did not bring any major updates to Windows 7, the security updates are nevertheless important in keeping the operating system protected from online attacks.
How to Install Microsoft Update KB4489878
Before installing KB4489878, Microsoft strongly advises users to install KB4490628 first, which is the latest servicing stack update or SSU. Installing the latest SSU for your operating system ensures a smooth installation of the updates and reduces the risks associated with the update process.
It is also recommended to clean up your computer before installing an update, not only to free up storage but also to prevent potential issues that might crop up during the installation. Aside from emptying your Recycle Bin, you can also use Outbyte PC Repair to get rid of trash files on your computer. This tool helps optimize your process, making the update process smoother and faster.
The Microsoft update has already been rolled out to Windows 7 SP1 devices and should be installed automatically via Windows Update. You can also download the standalone package from the Microsoft Update Catalog website and follow the on-screen installation instructions.
KB4489878 Issues
Installing KB4489878 is generally a simple process, especially if you are using Windows Update. However, this is not the case for everyone. Some Windows 7 users reported encountering KB4489878 bugs during the update process, which Microsoft has already acknowledged. Microsoft has listed down the known KB4489878 issues and provided workarounds while they are working on the fix to be included in the next update.
Here are some of the reported KB4489878 bugs and how to deal with them:
Internet Explorer 10 Authentication Issues
One of the reported KB4489878 bugs involves Internet Explorer 10. After installing the Microsoft Update, users may encounter authentication problems with IE10. This can happen when two or more users access the same user account simultaneously on the same Windows Server, such as during Remote Desktop Protocol (RDP) or Terminal Server sessions.
Some of the reported symptoms of this bug include:
Zero or empty cache size and location
Keyboard shortcuts not working properly
Webpages failing to load or render correctly
Credential prompts popping up
Problems when downloading files
Microsoft announced that they are already working on a solution to this bug, which will be included in the upcoming update. In the meantime, the tech giant suggests creating unique user accounts when using Internet Explorer 10, so multiple users don't have to share one user account when signing in using the same Windows Server. Users are also encouraged to disable multiple Remote Desktop Protocol or RDP logins for a single user account.
Custom URI Schemes Problem
After installing KB4489878, some users might notice issues with the Custom URI Schemes for Internet Explorer. This is because the Application Protocol handlers fail to start the required app for local intranet and trusted websites on IE. By default, protocol handlers should automatically open links via Internet Explorer when clicked. Because of this update, Internet Explorer is not automatically launched when links are clicked.
To fix this issue, you can right-click the link to launch it in a new window or tab, or enable Protected Mode in IE.
To turn on Protected Mode for local intranet and trusted sites on Internet Explorer, follow the steps below:
Launch Internet Explorer and navigate to Tools > Internet Options.
Click on Security.
Under Select a zone to view or change security settings, choose Local intranet.
Click on Enable Protected Mode.
Choose Trusted sites, then click on Enable Protected Mode once again.
Hit OK to save your changes.
Restart Internet Explorer after making these changes. Click on a random link to check whether the issue has been resolved.
Final Notes
Installing the KB4474419 should be an uncomplicated process. Just use Windows Update or download the standalone package from Microsoft's website, and follow the instructions to install the monthly rollup. However, make sure to install KB4474419 with the SHA-2 update and wait for 10 to 15 minutes before installing KB4489878. Failing to install KB4474419 before KB4489878 will result in an installation error.
Give us some love and rate our post!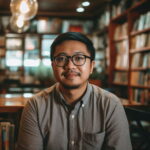 Vic is a tech enthusiast who loves to be up-to-date with the latest and greatest technology in the world. He creates content that educates and helps users with their tech-related questions. Vic manages our website to ensure that our readers have a seamless experience while browsing. He excels in troubleshooting errors and resolving Windows issues for gaming and work purposes.