The digital era is here. And technology is growing at a very rapid rate. Some of its biggest users are kids aged 0 to 17, and among the most popular video streaming platforms is YouTube.
Although YouTube may seem to be at its peak today, its executives have actually been having serious debates lately. Reports said that YouTube may migrate all children's content to YouTube Kids.
Is It True That Children's Content Might Be Moved to YouTube Kids?
The past few weeks have been difficult for YouTube as it has been involved in various scandals, cyberbullying, and harassment cases. Now, the video streaming site is again making the rounds online as it was said that it is considering a major change to better protect the young ones who are using the platform.
In an article posted on The Wall Street Journal, it was stated that YouTube is considering moving all children's content into a separate product. The site's executives are having discussions about moving all children's content into YouTube Kids, an app they created for the younger audience. If this happens, the app will become the primary means for viewing child-friendly content.
In addition, the employees of YouTube are suggesting that where kids are concerned, the company should take further preventive measures and switch off the video recommendations that automatically play after the current content ends.
The Possible Effects of the Migration
The changes would greatly impact YouTube, especially that the migration could jeopardize the company's ad revenue. After all, children's videos are among the most prevalent and popular on the platform.
Then again, YouTube may also benefit from isolating videos for kids and putting them into one app. With a specific avenue for watching content for kids, YouTube can better curate videos and remove those that are considered harmful or risky. At the same time, it would also give parents the assurance that their kids are watching safe videos.
Is Google Ready for the Change?
There are questions as to whether or not Google is capable of fully implementing and monitoring content in the new app. The questions probably come about as there have been past incidents where inappropriate videos made their way into YouTube Kids.
Regardless of whether Google is ready or not, it is worth noting that everything is still under discussion. It's up to the executives of YouTube whether they will pursue the migration or not.
YouTube for Kids
Launched in 2015, YouTube Kids uses a combination of feedback, automated filters, and human review from experts and parents. The reason YouTube developed YouTube Kids is to create a family-friendly platform where children can watch great content and parents can control content and usage.
While YouTube Kids may contain all videos for children, what it shows isn't always age-appropriate. Also, the migration may not happen very soon. Having said that, how can parents ensure their kids are watching something that they'd approve? The answer is Parental Controls.
Parental Controls
Parental Controls allow parents to control the search capabilities of children, the content, and the screen time. This feature also enables parents to block videos.
To better understand what Parental Controls can do, see below:
YouTube Kids has the Search On/Off When turned on, kids can have access to millions of YouTube Kids videos beyond those that are being shown on the home page. When turned off, the search feature is restricted, limiting kids to only a set of videos.
With Parental Controls, kids can only access the videos, channels, and channel collections that are approved by parents.
Parents can set a limit to screen time. To do this, parents have to open the app, access the timer, and specify a screen time. When the time expires, kids will no longer be able to access the app.
With Parental Controls, Trusted Channels can be shown. These channels come from reliable sources, such as PBS and Sesame Street. Specialty Channels are also available. The niche varies, including art, education, and sports, among others.
Parents can use Parental Controls to create profiles for their children to further customize their kid's viewing experience.
How to Know What Kids Have Seen?
Parental Controls may be of great help, but you can never be so sure. There might be questionable content that might have gotten past through YouTube Kids' algorithms.
Fret not. The videos that kids have recently watched are listed under the Watch It Again section. To access it, tap Recommended at the home page. All the videos that a child has watched will then be displayed on the screen.
Wrapping Up
The digital realm can be a scary place for parents. But with YouTube's migration plans, hopefully, there will be a safer haven for kids to have fun and be educated.
Whether or not the migration plan will be realized, we suggest that you make sure your computer is optimized. To do that, download and install Outbyte PC Repair. This reliable PC repair tool works to ensure a smooth browsing experience and a better video quality.
Are you in favor of the idea of migrating children-specific content from YouTube to YouTube Kids? Comment your thoughts below!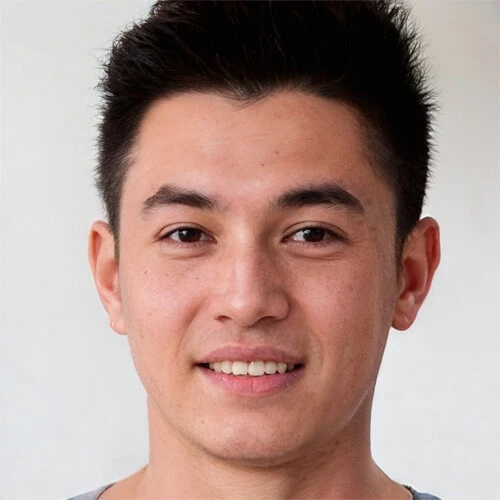 Vic is a search engine optimization expert, helping to optimize websites to make them more user-friendly. He's been in the industry for more than 10 years, and his work speaks a lot about his experience and expertise in the IT and digital marketing fields. 
Vic is the one in charge of keeping our website running smoothly and efficiently, to make sure that our readers have a wonderful experience while visiting the website. He's good at troubleshooting errors and fixing Windows issues that come up either when playing games or working on the computer. 
Vic is a certified gadget freak who feels the need to surround himself with cutting-edge technology. And this passion has helped him a lot in creating content that informs and guides users on using and troubleshooting the latest technology. He is an avid researcher who is always hungry for the latest news and updates on the most cutting-edge technology.