Windows 10/11 is a constantly evolving operating system, and the driver of the evolution is the Fluent Design System. This new design has brought along several changes. Some of the prominent features that are part of the Fluent Design System in Windows 10/11 are the conscious controls.
Essentially, these smart features help to distinguish movements across your computer, and then try to judge your intent so that the control can adapt to the environment and respond accordingly. The best example to illustrate this is the conscious scrollbars.
Scrollbars Disappear on Windows 10/11
Scrollbars help you move across the screen according to your choice. Today, Windows 10/11 is intelligent enough to know which pages or applications you are currently using need scrollbars. By default, these scrollbars don't appear while viewing applications or pages that don't need them. The only time you may see the scrollbars is when you move the cursor close to the edge of a window, and they usually disappear after a few seconds.
Perhaps, Microsoft's intention for introducing such a feature was to minimize distractions for users, while using their Windows devices. Some users have a reason to appreciate this feature: It allows them to display more content in a program window, thanks to the extra bits of width.
The Dissatisfaction
It appears that not everyone is happy with Microsoft's noble intentions. While the feature may save a few pixels on the screen, it can confuse users and is usually difficult to use. Some may argue that this functionality of scrollbars is limited to Windows Store applications, but it may affect Windows users operating native apps like Settings and the Start menu.
Regrettably, this auto-hidden attribute may make everything slower for users. It's a bit irritating when users have to wait for a moment before a scrollbar appears on their screen. If you are like most of them, you will probably hover your mouse around while trying to hunt for the invisible scrollbars, which can be a real time-waster.
That is why most Windows users are now looking for ways to stop scrollbars from disappearing in Windows 10/11. On a related note, not long ago, some users complained of the acrylic blur effect on the Windows login screen, which is also part of the Fluent Design System.
In the next section of this post, we will discuss a couple of tips on how to stop Windows 10/11's disappearing scrollbars. Now, let's dive in.
How to Make Scrollbars in Windows 10/11 Appear?
If you are new to Windows 10/11, or you are used to a certain rhythm with your workflow, then you may not be a fan of the conscious scrollbars. Thankfully, Microsoft acknowledged the feedback and added an option to disable this functionality, meaning you can now stop scrollbars from disappearing in Windows 10/11. Here is how to turn off the auto-hide setting:
Option 1: Disable the Auto-Hide Feature from the Settings App
Press the Windows + I keyboard shortcut to open Settings. But if you prefer the conventional route, tap on the Start button, and then click on the Settings icon to launch the app.
Next, navigate to the Ease of Access category, then choose the Display option.
Under the Simplify and personalize Windows heading, look for the Automatically hide scroll bars in Windows option, and then toggle it to Off.
That's it. The change will take effect immediately, and you'll notice that scrollbars return to their usual big state.
Now that you have disabled the Automatically hide scroll bars in Windows setting, the scrollbars will always be visible for all Windows applications, including the Windows Store apps and the built-in apps, such as Settings, Edge, and even the Start menu.
If your preference for scrollbars changes along the way, follow the same steps (1 – 3) to re-enable it, but this time you should toggle the Automatically hide scroll bars in Windows setting to On.
Option 2: Activate the Visible Scrollbars Feature with a Registry Tweak
Another option to stop scrollbars from disappearing in Windows 10/11 is to use the Registry Editor. Here is how to do it:
Launch the Registry app.
Now, navigate to the following registry key: HKEY_CURRENT_USER\Control Panel\Accessibility.
You can then change or create a new 32-bit DWORD (even if you are running a 64-bit Windows device) value DynamicScrollbars.
Next, set its value data to 0 (zero) to disable the feature or 1 to enable it.
You need to sign out of Windows for the Registry modification to take effect.
Important Note: Registry tweaks can be dangerous if not handled with care. Modifying a registry key may corrupt the Registry, hence causing grave damage on your computer. While a manual registry tweak may appear to solve a problem, it takes only one incorrect entry to ruin your PC's performance. For this reason, consider using a registry cleaner or a PC repair tool like Outbyte PC Repair to help you repair a corrupted Registry.
Closing Remarks
The new visual tweak to auto-hide scrollbars in Windows 10/11 gives applications a bit of extra space. While this may be a good idea, most users don't find it appealing, considering that they have to wait for a short moment for the scrollbar to be fully displayed. Thankfully, in newer Windows 10 versions, you can disable the auto-hide feature of scrollbars.
By following our recommended solutions, you can always view the scrollbars no matter which app you are using. If you ever find them annoying, hide them by activating the Automatically hide scrollbars in Windows option.
That's it. Did it work for you? What is your take on hiding the scrollbars? Leave a comment in the comments section.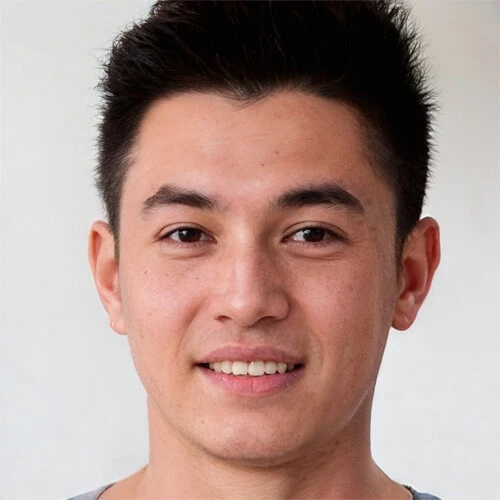 Vic is a search engine optimization expert, helping to optimize websites to make them more user-friendly. He's been in the industry for more than 10 years, and his work speaks a lot about his experience and expertise in the IT and digital marketing fields. 
Vic is the one in charge of keeping our website running smoothly and efficiently, to make sure that our readers have a wonderful experience while visiting the website. He's good at troubleshooting errors and fixing Windows issues that come up either when playing games or working on the computer. 
Vic is a certified gadget freak who feels the need to surround himself with cutting-edge technology. And this passion has helped him a lot in creating content that informs and guides users on using and troubleshooting the latest technology. He is an avid researcher who is always hungry for the latest news and updates on the most cutting-edge technology.