Call of Duty: Modern Warfare is a realistic first-person shooter online game that was developed by Infinity Ward and released by Activision in September 2019. It serves as a reimagining of 2007's Call of Duty 4: Modern Warfare, where the players try to take control of the SAS and CIA operatives and help rebel forces in the imaginary country of Urzikstan, a country that shares a border with Russia and is fighting for its sovereignty.
According to reviews, Modern Warfare is considered the best campaign ever since Call of Duty 4. With its exciting and brilliantly-paced storyline, Modern Warfare has become the top-selling premium game in the US for 2019, with more than $1 billion in sell-through around the world and surpassing the 500-million multiplayer hours milestone after only a month of its release.
But with so many players patronizing this game and coming together to join multiplayer games, it is only normal to encounter some hiccups along the way. One of the most common errors encountered when playing Call of Duty: Modern Warfare is the error code 262146. When this happens, the player gets disconnected from the game. This can get quite annoying when you're in the middle of a multiplayer game and you get kicked out because of the error. You can try to get back into the game, but not all players are successful and most of them end up encountering the same "Cannot connect to the server" error over and over again.
What is the Error Code 262146?
The error 262146 is a connection error that affects online game players, particularly those who are playing Call of Duty: Modern Warfare. This means that your game is having trouble connecting to the Modern Warfare servers, triggering the Modern Warfare error code 262146.
The error 262146 notification usually reads like this:
You have been disconnected from the Call of Duty: Modern Warfare servers. Please try again or visit https://support.activision.com/mwstatus for updates. Error Code: 262146
The error message above confirms that this problem is related to network connectivity between the affected device and the Modern Warfare game servers. The error code usually appears after matches, but there are players who reported that it can pop up even during matches or matchmaking. Those who were more unfortunate get affected by the error repeatedly, preventing them from even getting to the matchmaking part in the first place.
Some users get the error a few minutes after signing in, then they get tossed out of the game because they have been disconnected from the servers. Some users don't even get to play for a full five minutes before getting the error code 262146.
What Causes the Error Code 262146?
Based on the error message, it is safe to conclude that the problem lies with the connection between the device running Call of Duty: Modern Warfare and the game servers. The issue could either be on the server's or the player's side.
It is possible that because of too much traffic or activity, the Call of Duty: Modern Warfare game servers had encountered trouble and had to shut down temporarily, affecting a significant number of Call of Duty: Modern Warfare players around the world.
However, it is also possible that the error is caused by a glitch on the player's side. It could be related to the internet connection or the device itself. A poor internet connection can cause instability and may lead to game disconnections resulting in error 262146. A device with an outdated software can trigger a lot of problems and prevent players from enjoying a smooth gaming experience.
Unfortunately, going to the Activision Support website does not help much to alleviate concerns of the affected players. The support forum is littered with complaints from players getting the error code 262146 and requesting for a solution. As of right now,Activision has not given any working solution or workaround for this error. It will probably take a long time for the developers to acknowledge this issue and work on a patch to deal with this specific error.
So if you're frequently getting the error code 262146, what's the best way to deal with. Here are some tips to get you started.
How to Fix the Error Code 262146
Fixing the error code 262146 is more of a trial-and-error strategy since finding out the cause of the problem can be time consuming. So the first thing you should do is to rule out the possibility of an unresponsive server. You can use the Is It Down Right Now website or other similar ones to check whether Activision's website is up and working. If not, then it means that the problem lies with the server, which you can't do anything about.
If the Call of Duty: Modern Warfare game servers are down, you can't do anything except wait for Activision to notice the problem and fix the servers. You can also check with Activision's support, but that might take a long time.
If the servers are down, you can try logging back in after an hour. There is no telling how long the servers are going to be down, so if you can't log in after two or three tries, your best bet is to sleep it off and try again the next day. Some server downtimes last for several hours, so just try again the next morning to be safe.
But if the servers are working fine when you get the error 262146, it is possible that the problem lies on your side. Here are some things you can do to fix this error:
Fix #1: Switch to a Different Network.
If you're using a Wi-Fi connection, try connecting via an Ethernet cable instead. Wired connections are more stable than Wi-Fi connections so your connection won't drop randomly when you're playing. If an Ethernet cable is not available or the device you are using is not capable of wired connection, move closer to the router or modem instead. This would give you better Wi-Fi signal and minimize errors when connecting to the servers.
Fix #2: Reset Your Router.
If you're still experiencing a patchy internet connection, you can try resetting the router to resolve this. Turn off your router or modem by hard-pressing the power button until the device shuts down. Unplug the router from power and wait for at least 15 seconds before plugging it back in. Your router should automatically turn on when plugged into the outlet, but if it doesn't, press the power button to manually switch it back on.
Fix #3: Log Out Then Log In.
If the above methods don't work, log out of your Activision account, close the game, and restart your device. Relaunch the Call of Duty: Modern Warfare game and log in using your account. This should help resolve the error code 262146.
Fix #4: Update Your Drivers.
If your hardware drivers are outdated, it is not surprising to encounter errors such as the "Cannot connect to the server" problem. To update your device drivers, go to Device Manager and right-click on the driver you need to update, then choose Update Driver. Or you can use a driver updater tool to automatically search and update outdated drivers on your computer.
Fix #5: Clean Up Your Device.
Junk files can cause various performance errors on your computer, including the error code 262146. Delete unnecessary files using a PC cleaner and run your anti-malware app to make sure that there are no unwanted files or threats lurking in your system somewhere.
Summary
The Modern Warfare error code 262146 is quite tricky to handle because you don't know whether the server is acting up, you have poor internet connection, or your device has some performance problems. You need to slowly rule out each possibility by following our troubleshooting guide above to get to the bottom of the issue and apply the appropriate solution to the problem.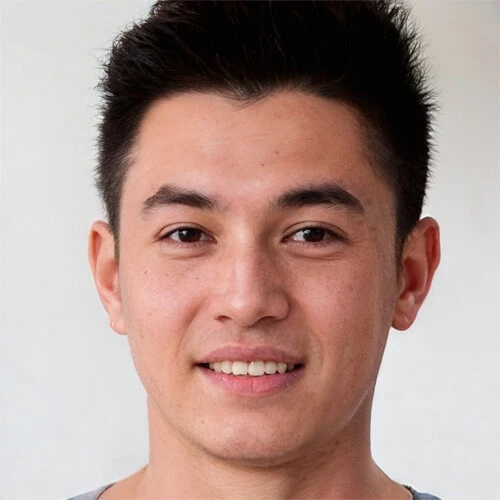 Vic is a search engine optimization expert, helping to optimize websites to make them more user-friendly. He's been in the industry for more than 10 years, and his work speaks a lot about his experience and expertise in the IT and digital marketing fields. 
Vic is the one in charge of keeping our website running smoothly and efficiently, to make sure that our readers have a wonderful experience while visiting the website. He's good at troubleshooting errors and fixing Windows issues that come up either when playing games or working on the computer. 
Vic is a certified gadget freak who feels the need to surround himself with cutting-edge technology. And this passion has helped him a lot in creating content that informs and guides users on using and troubleshooting the latest technology. He is an avid researcher who is always hungry for the latest news and updates on the most cutting-edge technology.