Getting a blue screen error can be scary, especially if you're in the middle of something and the screen just goes blue out of nowhere. Because of panic, a lot of people tend to miss the error message that goes with the BSOD, making troubleshooting more troublesome.
Recently, a lot of Windows users have reported getting the error code 0x00000124 on Windows 10/11. When encountering the error code 0x00000124, Windows shuts down unexpectedly and shows the blue screen error. This error, also known as the WHEA_UNCORRECTABLE_ERROR, is a fatal hardware error that results in a blue screen of death.
Several Windows 10/11 users have been getting the blue screen error code 0x00000124 on Windows 10/11 recently, particularly after installing Windows updates on their device. However, there are also users who get the error even without having made any changes to their device, leaving them distressed and annoyed.
When the computer shuts down unexpectedly due to the error code 0x00000124 on Windows 10/11, the device automatically restarts in normal mode and the error temporarily goes away. But if Windows 10/11 keeps getting the error code 0x00000124 even after restarting, then there is something wrong with your computer.
This guide discusses what the error code 0x00000124 on Windows 10/11 is, the most common reasons behind the error, and what you can do to resolve it.
What Is the Blue Screen Error Code 0x00000124 on Windows 10/11?
The error code 0x00000124 on Windows 10/11 means that there is a fatal hardware error that occurred on your device. This bug check relies on the error data offered by the Windows Hardware Error Architecture or WHEA. So when you encounter this error, you might see the following message on the screen:
Your PC ran into a problem and needs to restart. We're just collecting some error information, and then we'll restart it for you.
If you'd like to know more, you can search online later for this error: WHEA_UNCORRECTABLE_ERROR
You might also encounter different versions of the following messages:
Windows shutdown unexpectedly
Windows stopped working
Windows was not properly shut down
Some of the users encountered the error while doing resource-heavy tasks, such as playing online games or watching videos. Other users, on the other hand, got the error while doing basically nothing or when the computer is idle.
Why Is Windows 10/11 Getting the Error Code 0x00000124?
Unlike other BSOD errors, the error code 0x00000124 on Windows 10/11 stems from a hardware issue. The stop error provides little information about where the error has started, but what is certain is that the error is related to physical hardware failures. There could be something wrong with the computer's memory, hard drive, motherboard, or other hardware components. It could be that the hardware has overheated, defective, is beginning to fail, or has been totally damaged.
Pinpointing the actual hardware causing this BSOD error can be tricky. You can't simply tear apart your CPU and check each component one by one — which is also not recommended if you're not familiar with how each component is positioned or connected. Hence, we need to approach this issue from an unknown hardware source. Follow our solutions below on how to check your computer's hardware component one by one to find out the source of the BSOD error.
How Fix the Error Code 0x00000124 on Windows 10/11
Although the BSOD error code 0x00000124 is mostly related to a hardware failure, it is important to ensure that your software components are optimized. Incompatible drivers, corrupted apps, and too much junk files on your computer can strain your hardware components, causing physical damage, and leading to errors such as 0x00000124.
Here are a few steps you need to cover first before trying to resolve the error code 0x00000124 on Windows 10/11:
1. Install All System or Software Updates.
To make sure your Windows 10/11 is optimized, make sure that all available Windows updates are installed. To check for available updates, follow the steps below:
Click the Start or Windows menu, then click the gear icon to open Settings.
Go to Update & Security > Windows Update.
Click Check for Updates.
Follow the instructions there to install all updates.
Most of the time, Windows 10/11 also includes software and driver updates in the Windows Update service. But to be sure, check the manufacturer's website of your software and hardware components and check for the latest drivers.
2. Fix Corrupted Windows System Files.
A corrupted file system might also cause some problems to your computer's hardware. You need to run the System File Checker to scan for corrupted registry files by typing in the sfc/ scannow command in Command Prompt. The SFC tool should automatically repair and replace corrupted system files.
3. Uninstall Recently Installed Software.
App installations can cause changes that might not be beneficial to your system or to other apps installed. To roll back the changes, uninstall the problematic app and delete all files associated with it.
4. Clean Up Your Computer.
Corrupted file cache or old download files can be disastrous to your operating system. Not only do they occupy precious storage space, some junk files also interfere with your system processes and cause errors. Going through your directories is a lot of work. To make sure you do not miss any file that should be deleted, use a PC cleaner software such as Outbyte PC Repair.
Once you have done these steps and your operating system has been optimized, you can now proceed to hunt for the hardware that's causing the error code 0x00000124.
Step #1: Disable Overclocking in BIOS.
Most modern computers nowadays allow users to overclock their CPU and GPU to enhance the performance of the device. Overclocking enables your computer to perform temporary bursts of high computation before dropping down to normal speed to cool down. When the CPU performs high computation, the temperature increases accordingly. Once the device has cooled down enough, overclocking occurs again.
Overclocking can cause your CPU's temperature to rise dramatically and lead to overheating. Overheating, in turn, causes the blue screen error code 0x00000124 on Windows 10/11. If you have previously enabled overclocking, access your computer's BIOS settings and turn it off. Make sure that the voltage, temperature, heat sink, and other parameters are also set to their default value. If you're using a DELL computer, you might also need to disable the C1E Enhanced Halt State under Advanced Chipset Features.
Once you have done these changes, restart your computer using these default configurations and see if the BSOD error occurs again.
Step #2: Run System Diagnostics.
Windows 10/11 is equipped with a Memory Diagnostic Tool that you can choose to check your computer's Random Access Memory (RAM) for problems.
To run the Memory Diagnostic Tool, follow the steps below:
Search for Control Panel from the Start menu.
Open Control Panel and type in memory into the search bar.
Click the Diagnose computer memory problems link.
If you are in the middle of work and you want to postpone the scan, click Check for problems the next time I start my computer. Your computer will automatically scan for memory problems the next time you turn on your computer.
If you want to do the test immediately, click Restart now and check for problems (recommended). Make sure to save your work and close all running apps before restarting.
Once the test has been completed, the computer will restart automatically. If the scan detected some memory problems, you might need to replace your RAM hardware.
Step #3: Run a Disk Check.
Another hardware component you need to check is your computer hard drive. It is normal for a hard drive to be corrupted by bad sectors, especially if it has been used for quite some time.
To check your hard disk for corruption, it is best to boot first into the recovery environment and run the check disk from there. To do this:
Turn on your computer, then launch Advanced Boot Options by pressing the F4 or F5 key.
Click on Safe Mode with Command Prompt.
Once Command Prompt is launched, type in the following commands, followed by Enter:

chkdsk C: /r /x
chkdsk C: /f
After the test has been completed, you'll be shown a list of issues that need to be addressed. Once the disk errors have been fixed, restart your computer and see if the BSOD error has been resolved.
Step #4: Turn On Disable Driver Signature Enforcement.
The Driver Signature Enforcement feature of Windows 10/11 allows the operating system to verify the compatibility of all your drivers with the current system and hardware. If there are any discrepancies, the Driver Signature Enforcement forces the driver to shut down, causing the blue screen error.
To turn off this feature, access your computer's Advanced Boot Options and click Disable Driver Signature Enforcement. Then click on Start Windows Normally to check if this solution worked.
Final Thoughts
Getting a blue screen error code 0x00000124 on Windows 10/11 is not the end of the world. This only means that there is something wrong with your hardware somewhere, and the trick to resolving this error is pinpointing that guilty component and dealing with it. Following our guide above should help you streamline your search and improve your chances of bouncing back from this BSOD error.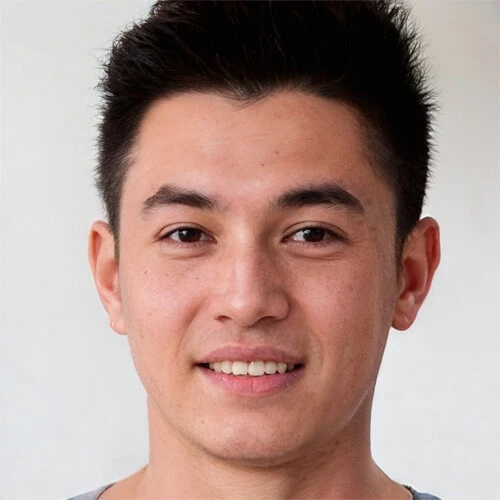 Vic is a search engine optimization expert, helping to optimize websites to make them more user-friendly. He's been in the industry for more than 10 years, and his work speaks a lot about his experience and expertise in the IT and digital marketing fields. 
Vic is the one in charge of keeping our website running smoothly and efficiently, to make sure that our readers have a wonderful experience while visiting the website. He's good at troubleshooting errors and fixing Windows issues that come up either when playing games or working on the computer. 
Vic is a certified gadget freak who feels the need to surround himself with cutting-edge technology. And this passion has helped him a lot in creating content that informs and guides users on using and troubleshooting the latest technology. He is an avid researcher who is always hungry for the latest news and updates on the most cutting-edge technology.