Microsoft is again revamping Windows 10/11 with a new update that started rolling out on May 21, 2019. This one, known as Windows 10 version 1903 or 19H1, is the latest in the line of the many Windows 10/11 updates that Microsoft has now delivered over the years. The new release was initially slated for April 2019, but was for some reason delayed. But no matter, it is here now and unlike previous updates that "forced" themselves on the PC, this new update gives users a lot of room to decide whether or not they want it on their machine. This option will hold true for 18 months at which point Microsoft will then determine that you need new security updates on your Windows device.
Home users can also pause the update if they like for 35 days in seven-day periods – that is up to 5 times. Cool right? Except there is one little problem, the revamp is not going to be available to all people at the same time because Microsoft is using a batched roll out strategy. Nonetheless, everyone will surely get it before the 18 months grace period.
What to Expect in the Windows 10/11 May 2019 Update?
Why a new update? To most Windows 10/11 users, the OS works just fine and there is no need for the constant updates that Microsoft keeps on getting out. But the company thinks otherwise and is determined to constantly rework the OS and add new features along the way. Here are some of the things to expect in Windows 10 version 1903:
Windows Autopilot for white glove deployment – "White glove" deployment will enable IT staff to pre-provision devices such that they are fully configured and business ready for use.
Windows 10/11 Pro Education to Enterprise – Windows 10 version 1903 will now allow users to upgrade from Window 10 Pro Education to the Enterprise-grade edition with the click of a button.
SetupDiag version 1.4. 1 – This will be rolled out together with this new upgrade. SetupDiag is a command line tool that helps diagnose why a Windows 10/11 update failed. This new version of the tool comes with an extra set of rules that will make it easier to find and correct issues that prevent a successful update.
Reserved Storage – Reserved Storage is a feature that sets aside disk space that is to be used by apps, updates, and temporary files and system caches. This feature improves the performance of the PC by ensuring that critical OS functions always have access to disk space when needed. However, Reserved Storage will only be enabled on PCs with Windows 10 version 1903 and for clean installs. It will not be automatic on devices currently running on older versions of Windows 10/11 even after the upgrade.
Windows Sandbox – Windows Sandbox allows users to run their applications in a container without affecting the host's operating system. This means that if the application is problematic, it won't be able to affect the overall performance of the PC or corrupt other software.
On the service side, Microsoft is intent on offering Windows as a service as opposed to a product. You can expect the following new features:
Improved Peer Efficiency with support for Office 365 ProPlus updates, Intune content and System Center configuration manager content.
Automatic Restart Sign-on (ARSO) – Windows will have the ability to logon as the user, and lock the device, and automatically complete the update.
Pause Updates – Users can pause Windows updates up to five times after every seven days.
Update Roll Back Improvements – Users will be able to recover from update failures by removing updates if the startup failure was caused by a recent update.
Intelligent Active Hours – Users will have the ability to guide Windows Update based on device-specific usage patterns. The intelligent active hour's feature must, however, be enabled for the system to record device-specific usage patterns.
Improved Update Orchestration to Improve System Responsiveness – This system, much like the intelligent active hours' feature, will improve system performance by installing updates when users are away from their PCs, so that they face little to no disruptions.
Design-wise, there are also some new changes introduced as part of this new version of Windows 10/11. There is a light theme, for instance, that contrasts well with the old dark theme that everyone is used to in older versions of Windows 10/11. The default Menu will be less clustered and will appear as a single column that is much simpler. If you don't like some of the inbuilt apps that will appear as part of this default menu, Windows 10 version 1903, now allows you to remove some of them. And then, there is the new version of Microsoft Edge which is going to be based on Chromium. It will be more compatible with many open source web apps and plugins.
How to Get the Windows 10/11 May 2019 Update?
As can be deduced from the features described above, Windows 10 version 1903 is something worth having, especially if you are a user of the Windows Enterprise Edition. This is how you get the new Windows 10/11 update:
Type "Windows update" into the start search box.
Click on Windows Update Settings.
On the Windows Update Settings, click Check for Updates. You can also scroll to see the available updates.
Choose the update you are looking for.
NB: Because of Microsoft batch rollout strategy, the new update might not be available in the list of updates, and if this is the case, you can keep checking.
Now that you know what to expect in the Windows 10/11 May 2019 update, we recommend that you prepare your PC for this new version by getting rid of junk files, web caches, duplicate files, corrupted software and missing registry entries with the help of Outbyte PC Repair tool. This will also help free enough space for the newest version of Windows 10/11.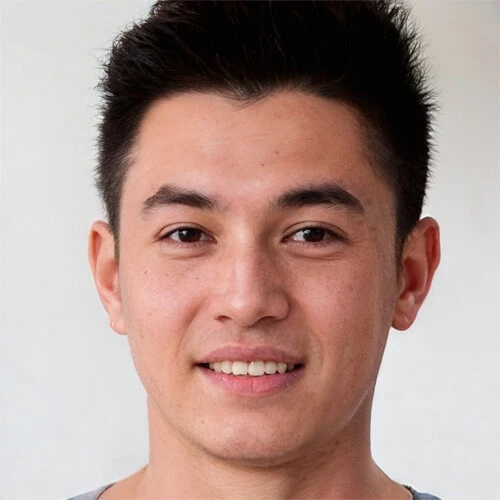 Vic is a search engine optimization expert, helping to optimize websites to make them more user-friendly. He's been in the industry for more than 10 years, and his work speaks a lot about his experience and expertise in the IT and digital marketing fields. 
Vic is the one in charge of keeping our website running smoothly and efficiently, to make sure that our readers have a wonderful experience while visiting the website. He's good at troubleshooting errors and fixing Windows issues that come up either when playing games or working on the computer. 
Vic is a certified gadget freak who feels the need to surround himself with cutting-edge technology. And this passion has helped him a lot in creating content that informs and guides users on using and troubleshooting the latest technology. He is an avid researcher who is always hungry for the latest news and updates on the most cutting-edge technology.