The Windows 10/11 October Update is going to cost you 10GB of space. That's why a couple of days ago, Microsoft warned Windows 10/11 users to make sure that they have enough space for the upgrade, since otherwise, they might encounter issues during the installation.
The warning is targeted at Windows 10/11 users with limited storage capacity, particularly 'thin clients', 'embedded systems', and anyone using Windows laptops or computers with a mere 32GB of storage.
According to Microsoft, there is a high chance that the laptop may fail to initialize after running the Windows 10/11 October 2018 update. This is just one of the problems seen by Microsoft, but in fact, a lot of things could happen if users with limited storage attempted installing the update. The scenarios include failure in downloading, the update refusing to run or the computer failing to boot up because the update hasn't been fully installed.
If you've met the 'Windows needs more space' notification during your previous upgrade, then you might need to check your system if you have enough storage this time. Windows Update does not check the system before it starts installing the update, so Windows does not know if there is sufficient space for the update.
How to Check Storage Space
If you want to know how much storage space you have left on your computer, follow these steps:
Launch File Explorer. You can also use the shortcut Windows + E, or click the folder icon found in the task bar.
Click This PC from the left menu.
You can see there how much free space you have on your hard disk labeled as Windows (C:).
If you have enough storage space for the Windows 10/11 update, then good for you. But if not, you'll need to start cleaning up your computer to gain back some GB. Check out below some of the ways to free up space on your Windows laptop or PC.
How to Free Up Storage Space
The Windows 10 version 1809 update is going to take a huge chunk of your storage space. For those with 512GB and up hard disks, this won't be problem. But if you skimped on your laptop cost and bought one with a 32GB hard disk, then you need to squeeze out every bit of storage out of your disk to be able to run the update.
Here are some ways to gain back some of your much-needed storage space:
Delete junk files.
As you use your computer, it's hard to realize how much trash you are accumulating until you do a check-up. This is true particularly for people who just delete files and don't empty the Recycle Bin. You can imagine how much of your storage space is being wasted because your deletions are just sitting there in your Recycle Bin. Aside from your Recycle Bin, there are also junk files in your Downloads folder, web cache, temporary files, etc.
To get rid of this junk, you need to clean out your Recycle Bin first. To empty the Recycle Bin, find the icon on the desktop, right-click, then choose Empty Recycle Bin.
To delete other junk files, you can use the Disk Cleanup tool. Just go to Settings > System > Storage, then click the Free up space now link. You can delete Windows upgrade log files, Windows Error Reporting files, Windows Defender Antivirus reports, Windows Update Cleanup files, thumbnails, temporary files, files in the Recycle Bin, temporary internet files, delivery optimization files, and previous Windows installations.
Another way to conveniently delete your junk files is by using an app such as Outbyte PC Repair. It gets rid of all this trash in one click, gaining you back your precious storage space and optimizing your computer's performance at the same time.
Uninstall apps that you don't need.
Check your computer for apps that you don't use, including those that came pre-installed with your device or those that you installed but never used, especially modern games. Games, both online and offline, can take up a huge space on your hard disk, especially those that are graphics-intensive.
Go over your apps and see which ones are wasting the most space. To uninstall apps and games, follow these steps:
Go to Settings.
Click Apps > Apps & Features.
Click Sort by, then select Size in the dropdown menu. Your apps will be organized according to the amount of space they are taking up on the hard disk.
Choose the app you want to delete, then click Uninstall.
A message will pop up confirming the action. Click Uninstall
Repeat these instructions to remove all the other apps you want to uninstall from your device.
Store Files in the Cloud
If you have so many files on your computer and you can't delete any of them, another option would be to store them in the cloud. There are a lot of third-party cloud service providers you can choose from, including Google Drive, Dropbox and Microsoft's own OneDrive.
For Google Drive and Dropbox, all you need to do is upload all your files to their cloud storage, and you can access them through their website.
OneDrive's Files On-Demand feature can save you a lot of storage space because you can upload all your documents in the cloud and access them only when you need them.
To enable OneDrive Files On-Demand, follow these instructions:
Open OneDrive by clicking the icon in the notification area in the task bar.
Open the menu and click Settings.
Click on the Settings tab, and under Files on Demand, tick off Save space and download files as you use them to enable it.
Click OK.
Now you can move your files to the OneDrive folder to free up space on your computer.
Disable Hibernation.
Hibernation is a Windows 10/11 feature that allows you to turn off your computer completely without losing your work. Your computer makes this possible by saving the data in your memory to your hard drive.
Hibernation is a very useful feature, but saving several GB of data loaded in your computer's memory to the hiberfil.sys file is also a waste of space, especially if you don't have much to spare.
To disable Hibernation to make room for the Windows 10/11 October update, follow these steps:
Open Start and launch Command Prompt.
Right-click the shortcut and choose Run as administrator.
Type in the following command:
powercfg /hibernate off
By completing this, you have disabled the Hibernation feature on your Windows computer. If you changed your mind and you want to re-enable this feature, type in the following command instead:
powercfg /hibernate on
Compress Windows 10/11 installation.
If you're short on storage space for the Windows 10/11 update, you can compress your Windows 10/11 installation and other app files to reduce the space these files are taking up on your computer. Compact OS is a feature that low-end devices with limited storage can use to free up space without impacting the device's performance.
To enable Compact OS, do the following:
Open Start and launch Command Prompt. Make sure to run the app as an administrator.
Type in the following command in the terminal:
compact.exe /compactOS:always
Once this is completed, your Windows 10/11 installations and all other built-in apps will be compressed, giving you back around 2GB of space. The compression process only takes 20-30 minutes, and you don't need to restart your computer for the changes to take effect.
If you no longer need Compact OS and you want to revert the changes, just type in this command in the terminal instead:
compact.exe /compactOS:never
Move apps and files to an external hard drive.
If you've tried everything else and you're still low on space, it's time to get an external hard drive to transfer your files to. There are many low-cost external drives you can purchase online or in your local store.
To move your files to a new drive, follow these steps:
Open File Explorer.
Go to the folder or files you wish to move to the new drive.
Highlight the items you want to move.
In the menu, click the Home tab, then click the Move to button.
Click Choose location and select your new drive.
Click Move.
Repeat these instructions for all the folders or files you want to move to the new drive.
To move apps and games to your new drive, follow these steps:
Launch Settings and click on Apps > Apps & Features.
Choose the app or game you want to move.
Click the Move
Click the dropdown menu to choose your new hard drive as the new location.
Click Move.
Repeat these steps for the other apps and games you want to transfer to your external drive. Just remember to keep your external drive connected to your computer because you won't be able to use the apps and games without it.
Conclusion:
There are many ways to free up storage space to make room for the upcoming Windows 10/11 October 2018 update. But once the update has been installed, you no longer have to worry about managing your storage. The Windows 10/11 October update comes with Storage Sense, the same space management app used by Windows phones and tablets. This app will let you see detailed information of what's taking up the most space on your computer and which categories you can delete. It's an all-in-one storage management app that will be of great use to Windows users, particularly those who don't have huge storage.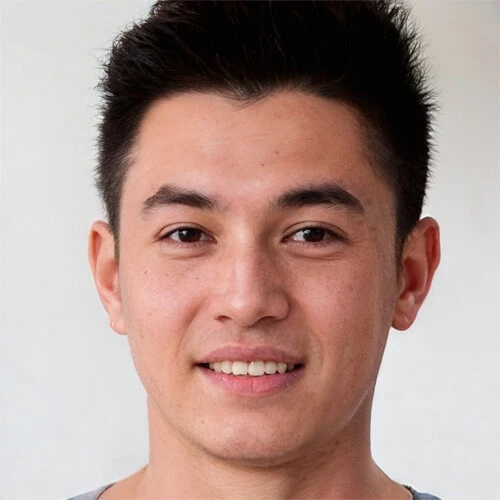 Vic is a search engine optimization expert, helping to optimize websites to make them more user-friendly. He's been in the industry for more than 10 years, and his work speaks a lot about his experience and expertise in the IT and digital marketing fields. 
Vic is the one in charge of keeping our website running smoothly and efficiently, to make sure that our readers have a wonderful experience while visiting the website. He's good at troubleshooting errors and fixing Windows issues that come up either when playing games or working on the computer. 
Vic is a certified gadget freak who feels the need to surround himself with cutting-edge technology. And this passion has helped him a lot in creating content that informs and guides users on using and troubleshooting the latest technology. He is an avid researcher who is always hungry for the latest news and updates on the most cutting-edge technology.