Users usually encounter the Windows Update error 0x800704c7 when they try to update their system. However, the error may sometimes appear out of the blue like when users are doing their daily routine tasks like browsing. This error code is commonly attributed to poor maintenance of the system. It prevents users from getting their hands on the update. It affects different Windows versions, ranging from Windows 7, Windows 8, Windows 8.1, and Windows 10/11.
What Causes Windows Update Error 0x800704c7?
These are the main reasons that may cause the error to pop up:
Missing files
Corrupt files
Malicious programs affecting your system
Background processes conflicting with the update
If there are any missing or corrupt system files, it means that the system cannot operate like it's normally supposed to, so users encounter numerous errors. Background processes like a running antivirus program may also interfere with the system and hinder it from performing tasks as it should.
How do you tell if your system is infected by this issue? Some common symptoms that point to the problem include:
Users are unable to upgrade their Windows OS.
Users are prompted with the "error code 0x800704c7" message box.
How to Fix Error 0x800704c7 on Windows
Different types of malware may reinstall themselves if all their core files are not deleted. This means that you have to track dozens of files in different locations to ensure that you get rid of all the malicious ones.
In this article, we'll show you how to fix and resolve the Windows update error 0x800704c7 in the easiest way possible. These fixes are extremely important and your system's functionality depends on them. With that in mind, let's dive right into the solutions:
Check for and remove any malware
Malware entities can adversely affect your system. They affect the performance of your computer and easily trigger error codes to pop up. To resolve this issue, check if there's any malware entity on your system and get rid of it once found.
Make sure that you use a reputable security tool to check for any malicious programs. If no malware is detected, proceed to the other suggestions.
Turn off the antivirus program
There are a few antivirus programs that give the rest a bad name. They interfere with your computer such that in some cases they prevent certain tasks from completing successfully. If this happens, you will encounter the 0x800704c7 error message. To avoid this from happening, you're advised to first turn off your third-party security tool before trying to update your OS.
Once you have disabled the antivirus program, restart your computer and proceed with the update.
Give the update some time to complete
Does your update get to a certain percentage and then stop? If this has happened to you, then this solution might resolve the problem.
It's possible for delays to happen from the server-side. So, if you notice that your update has gotten stuck, give it some time to see whether it'll complete. If it doesn't, try the next suggestion.
Fix corrupt Windows files
Corrupt Windows files is a major reason why users encounter the0x800704c7 error. When this happens, you have to fix them using two command-line utilities known as SFC (System File Checker) and DISM (Deployment Image Servicing and Management).
These tools come in handy when you need to scan your system for missing or corrupt files and fix any bad ones that are found.
Try downloading the most recent KB
Try fixing the error by downloading the most recent KB that you have been trying to install on your computer from Microsoft Update Catalog. To do this, follow the steps below:
Press "Win + I." This lets you access Settings.
Click on "Update and Security."
Next, click on "View update history."
Here, you will see the most recent KB, which is usually found at the top.
Go to "Microsoft Update Website" and look for the KB code.
Download the code for your respective Windows version.
Once the download is complete, open it and install it.
Perform a system restore
System restorations are very helpful in fixing different types of errors, especially those that pop up after a major change such as software installation. The process restores your system to a specific point before the error had occurred.
However, you need to keep in mind that this manual repair solution requires advanced or technical computer skills. If you fear that you might damage your system further, please seek the help of a professional.
Use MCT
The Media Creation Tool is a tool built by Microsoft to help computer users with updates. If you have this tool, you can easily get the latest version installed onto your computer.
Conclusion
The Windows update error 0x800704c7 may be caused by various aspects such as corrupt or missing system files. When users get this error, they cannot perform an update for a certain program. To resolve this problem, users should try the different suggestions we mentioned in this post. Some of the possible fixes involve using tools to fix the bad files and performing manual technical repair procedures.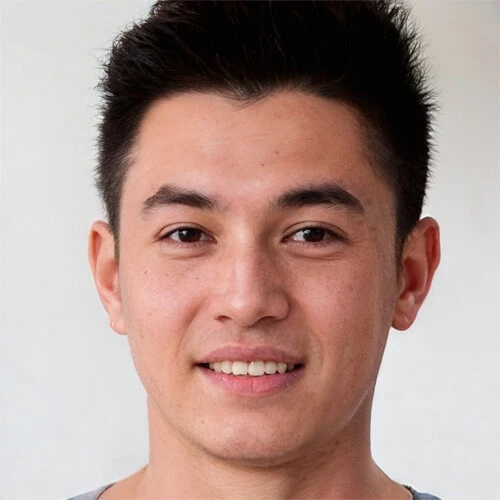 Vic is a search engine optimization expert, helping to optimize websites to make them more user-friendly. He's been in the industry for more than 10 years, and his work speaks a lot about his experience and expertise in the IT and digital marketing fields. 
Vic is the one in charge of keeping our website running smoothly and efficiently, to make sure that our readers have a wonderful experience while visiting the website. He's good at troubleshooting errors and fixing Windows issues that come up either when playing games or working on the computer. 
Vic is a certified gadget freak who feels the need to surround himself with cutting-edge technology. And this passion has helped him a lot in creating content that informs and guides users on using and troubleshooting the latest technology. He is an avid researcher who is always hungry for the latest news and updates on the most cutting-edge technology.