MS Windows is the most used operating system ever. Dating back to November 20, 1985, Windows 1.0 was introduced as Microsoft's initial version of the Windows line. This graphical operating shell was introduced as a response to an on-growing demand of GUIs. Windows 1.0 became an important introduction in the history of the MS company, helping the brand overtake macOS in the market, claiming a share of over 90% clients.
Fast forward today, the latest version to this long-standing operating system line is Windows 10/11. MS Windows OS is still taking the lead in marketing, being 4 times more popular than Mac OS.
With all statistics pointing at Windows for being the better player in the market, does that mean users are enjoying a fluid experience? Not even close! Windows is the friendliest platform, to say the least, but it is also the most troubled operating system out there. Recently, there has been a substantial number of complaints about an error code 0x8007045B when attempting to install an update. This error is also reported when users attempt to upgrade from an older version of Windows to Windows 10/11. Moreover, the issue is not only bracketed to the Windows 10/11 platform alone because it also occurs on Windows 7 and 8.1, too.
We have had our experts look into the issue and are glad to inform you that we have a solution to the problem.
What is Error Code 0x8007045b on Windows 10/11?
This error code 0x8007045B is usually generated when there is an issue with updating some of the Windows components. Upon our investigation, we figured that it spans across various scenarios, hence it requires several strategies to solve it efficiently.
Here are the possible scenarios that may cause this error to occur:
Corrupt system files – These can lead to various issues such as system instability as well as the error code 0x8007045B. A corrupt system file will likely cause this issue. A file can get corrupt when inexperienced users tamper with its components or an antivirus quarantines some of its components.
WU fault – This can happen when there is a fault that has a direct impact on Windows Update, disturbing its functionality of downloading and installing updates. In such a scenario, it would be best to utilize the Windows Update troubleshooter and address the issue. Alternatively, you can manually reset all components related to WU using an elevated CMD.
Third-party intervention – Some antivirus program suites become too strict such that they end up blocking communication between your system and update servers. If that's the case, the best option is to stop the real-time protection mode. You also can completely uninstall the AV suite.
Fix Error Code 0x8007045b on Windows 10/11
As per our expert's advice, it's best to follow these solutions chronologically as we've designed them to help resolve the issue more efficiently. Following these solutions will also help you avoid starting with the difficult solution only to solve the issue with the easy one. Without wasting time, here are the solutions to Windows 10/11 update error code 0x8007045b issue:
Solution 1: Launch Troubleshooter for Windows Update
Before attempting to fix the issue using any foreign tools, let's first try with the built-in ones. In case you didn't know, Windows 10/11 comes equipped with its tools kit which can prove useful, especially in times like this. One of the important tools that you should master and know how to use is the built-in troubleshooter. Although most people would say this tool hasn't proven to be of much help in major cases, it does work, to a certain extent.
Here is how you can quickly solve the issue of the Windows 10/11 update error code 0x8007045b by launching the Windows Update troubleshooter:
Open the Run dialog by simultaneously pressing Windows Key + R. Into the search field, type ms-settings:troubleshoot before pressing Enter.
The Troubleshooting tab in the Settings window appears.
Look for the Getup and running section and select Windows Update before choosing Run the troubleshooter.
Wait for the utility to finish scanning, then select Apply this fix if issues are found.
Once you have completed the fix series, restart your system and redo the action that previously triggered the error code.
Solution 2: Execute an SFC/DISM Scan
System file corruption is a common culprit when it comes to these types of errors. In fact, many users point out that the Windows 10/11 update error code 0x8007045b is generated because of corrupt system files. The good news is that the latest Windows versions come with built-in tools for fixing corrupt system files such as SFC and DISM.
The System File Corruption (SFC) tool scans as well as fixes any corrupt system files and other logical errors. It utilizes files that are stored locally to replace corrupt ones. The tool is more suitable when restoring WRP files or if the problem is generated due to a logical error.
The Deployment Image Servicing and Management (DISM) is another built-in tool for the Windows OS which focuses on rectifying issues concerned with Windows Update as well as its associated components. However, unlike SFC which uses local files to restore bad ones, DISM downloads healthy copies from the internet to replace corrupt ones.
Now, as you can see, both of these utilities do the same but they apply different approaches. So, it is best to run them both. Here is how:
Open the Run dialog by simultaneously pressing the Windows Key + R. Into the search field, insert cmd and then press Ctrl + Shift + Enter to launch an elevated Command Prompt. Select Yes when the UAC prompt appears. This will give administrator privileges.
Now, on the command sheet, type these commands in the following order and press Enter:
Dism.exe /online /cleanup-image /scanhealth
Dism.exe /online /cleanup-image /restorehealth
Once the scan completes, reboot your PC and execute the action that triggered the error code.
Solution 3: Deactivate or Uninstall Your Antivirus
If you have an overprotective antivirus, then you are likely to face this issue. The likes of McAfee and Comodo are well-known for portraying this sort of behavior whereby communication between the computer and the update server is blocked. To overcome this issue in such a scenario, it's best to deactivate real-time protection or uninstall the entire security tool. However, before uninstalling the entire suite, its best to first deactivate real-time protection. Usually, security tools that come equipped with an in-built firewall are designed to keep security levels high even after disabling the real-time protection feature. Therefore, you are only left with one solution, to uninstall the entire suite.
However, if you are still encountering the Windows 10/11 update error code 0x8007045b issue, you can move on to the next fix.
Solution 4: Restore Windows Services
At this point, we are assuming that none of the methods seems to have worked. Thus, the issue at hand may have something to do with WU inconsistency. Inconsistency within WU can effectively prevent your system's ability to perform operating system updates. To confirm if this is the scenario, check if other updates are also failing with the same error code.
To resolve the issue under this scenario, you must reset all of the Windows Services associated with the process. Here is how you can achieve this feat:
Simultaneously press the Windows + R keys to access the Run Into the search field, insert cmd and hit Ctrl + Shift + Enter. This will launch the elevated Command Prompt. Select Yes when you see the UAC prompt.
On the elevated Command Prompt, insert the following commands and hit Enter:
net stop wuauserv
net stop cryptSvc
net stop bits
net stop msiserver
Now that all services have been halted, insert the following commands and hit Enter:
ren C:\Windows\SoftwareDistribution SoftwareDistribution.old
ren C:\Windows\System32\catroot2 Catroot2.old
The previous command will rename two active folders used by WU to keep up-to-date files, forcing the system to create new ones. Now, you can insert the final command lines shown below and hit Enter:
net start wuauserv
net start cryptSvc
net start bits
net start msiserver
Now that you are done, you can reboot your system and launch the action that previously triggered the error code to see if it's gone. If the problem persists, move on to the last solution below.
Solution 5: Execute a Repair Install
This should be your last resort as chances are, you won't like what this option unfolds. If all solutions above fail, then you may be dealing with an in-depth system file corruption that can't be fixed by run-of-the-mill solutions. Therefore, you are left with the option of performing a clean installation. The bad thing about this approach is that all your data will be wiped with no hope of recovering unless you back it up on external servers. This procedure will install your Windows operating system anew, hence restoring all the components that could have been corrupted.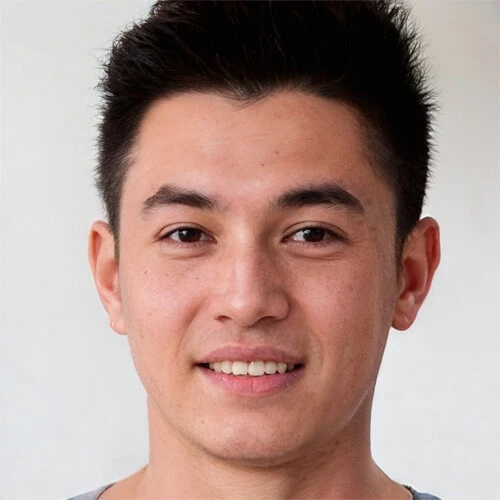 Vic is a search engine optimization expert, helping to optimize websites to make them more user-friendly. He's been in the industry for more than 10 years, and his work speaks a lot about his experience and expertise in the IT and digital marketing fields. 
Vic is the one in charge of keeping our website running smoothly and efficiently, to make sure that our readers have a wonderful experience while visiting the website. He's good at troubleshooting errors and fixing Windows issues that come up either when playing games or working on the computer. 
Vic is a certified gadget freak who feels the need to surround himself with cutting-edge technology. And this passion has helped him a lot in creating content that informs and guides users on using and troubleshooting the latest technology. He is an avid researcher who is always hungry for the latest news and updates on the most cutting-edge technology.