Ever since Windows 10/11 was released in July 2015, a lot of Windows users have upgraded to the new operating system. According to a 2018 report by an analyst firm, Windows 10/11 has overtaken Windows 7 in terms of overall market share, with the former claiming 42.78% of the PC market and the latter dropping down to 41.86%. This means that Windows 10/11 has finally replaced Windows 7 as the most popular Windows operating system.
When Windows 10/11 was launched, Microsoft offered free upgrades until July 29, 2016. All you had to do was click the Get Windows 10/11 icon and follow the on-screen instructions from there. You can still upgrade to Windows 10/11 today, though it will cost you between $139 to $199.99 for the product key.
The product key is required when you're activating the upgraded and freshly installed Windows 10/11 system. Just type in the license in the product key field and Windows will then verify the installation.
The activation process should be fairly simple, but some Windows users reported that the installation freezes after entering the product key. It's either the screen freezes when the product key is being typed or the Enter key doesn't register when you click it.
Because the Windows 10/11 installation is stuck after entering the product key, the activation process cannot be completed and users are regularly prompted to activate again. The affected users are then stuck in a loop, which causes great annoyance and inconvenience.
What Causes Windows 10/11 Installation to Freeze After Inputting Product Key?
Microsoft has not yet acknowledged this issue as a bug despite the reports. But the problem is most probably caused by the incomplete installation of the operating system, a missing or damaged system file, or incorrect BIOS setup.
To make sure you've got everything covered, follow our step-by-step guide below to fix installation freezes after entering the product key.
What to Do If Installation Freezes After Entering Product Key
Not being able to activate your Windows 10/11 installation can lead to annoying activation prompts on your Desktop. If after entering the product key, Windows 10/11 installation freezes and refuses to proceed, stop the activation process completely and try these solutions.
Before you begin, close all other running apps that might interfere with the troubleshooting. Clean up your system with Outbyte PC Repair to get rid of junk files and optimize your computer's processes. Restart your computer after taking these steps to refresh your system.
Fix #1: Repair Damaged or Corrupted System Files.
One of the reasons why installation freezes after entering product key is the presence of damaged or corrupted system files. These system files are crucial to the smooth operation of the Windows operating system. So if your Windows 10/11 installation is stuck after entering the product key, there might be missing or damaged system files related to the Windows activation process.
To restore these files, you can use the system's built-in diagnostic tools such as System File Checker (SFC) and Deployment Image Servicing and Management (DISM). Follow the steps below to check the integrity of your system files and replace damaged ones if necessary:
Launch the Power Menu by using the Windows + X shortcut.
Choose Command Prompt (Admin) from the options.
Type in sfc /scannow to scan all protected system files. This repair command will also replace damaged files if there are any.
Next, use DISM commands to run a deeper scan of your system. Type in these lines one by one, then press Enter after each command:

DISM /Online /Cleanup-Image /CheckHealth
DISM /Online /Cleanup-Image /ScanHealth
DISM /Online /Cleanup-Image /RestoreHealth
Wait for the process to be completed, then restart your computer.
Fix #2: Turn Off UAC.
User Account Control or UAC is a Windows security feature that stops any unauthorized changes to the OS. The UAC is enabled by default, and you will be notified if there are apps trying to make changes to your computer. However, UAC may also be preventing legitimate processes such as Windows Activation from being completed.
If this is the case, you should turn off UAC first before trying to activate Windows 10/11. To do this:
Click the Start button and search for UAC.
From the search results, click on Change User Account Control Settings.
To turn off this feature, drag the slider to Never Notify.
Hit OK.
Use the Ctrl + Alt + Delete shortcut, then choose Task Manager.
Look for the Settings process, then end it.
Right-click on the Start button, then choose System.
Click Activate Windows > Change Product Key.
Type in your product key and press Enter. The system should now accept the changes you are making.
Once you have activated your operating system, don't forget to turn the UAC feature back on. Follow Steps 1-3, drag the slider to your desired level of security, and hit OK.
Fix #3: Run SLUI 4 Command.
Another way to activate Windows is through the Software Licensing User Interface or SLUI command line utility. This tool brings up the activation screen and provides several ways for users to activate and update the Windows operating system.
To use the SLUI command, follow the instructions below:
Open the Run dialog by pressing the Windows + R shortcut.
Type in slui.exe 4 in the dialog box, then click OK. This should launch the Windows Activation client. You should see a dropdown list of countries.
Choose your country and take note of the number to call and your Installation ID.
Using your phone, call the number corresponding to your country and type in your Installation ID. You'll be given an installation key that you need to enter in the SLUI dialog box.
Go back to the SLUI utility, then hit Next.
Enter the installation key given to you by Microsoft's automated system, then hit OK.
You should get a confirmation message that says Windows is activated if the process is successful.
Fix #4: Use Command Prompt to Activate Windows.
If the Windows Activation interface is freezing whenever you enter the product key, you should skip that step and use the Command Prompt instead. To do this:
Launch Command Prompt as an administrator.
Type in the following command: enter slmgr.vbs -ipk <type in product key here>
Hit Enter to execute the command.
Alternatively, you can also use the changepk tool to change the product key by entering this command: changepk.exe /ProductKey <type in your product key here>
Once these commands have been executed, your Windows installation should now be activated.
Fix #5: Reset BIOS.
An incorrect BIOS setting can also lead to installation freezes during Windows Activation. To reset your BIOS, follow the steps below:
Go to Settings > Update & Security, then click on Recovery from the left-side pane.
Click the Restart Now button to reboot your computer to a special menu.
Click on Troubleshoot > Advanced Options > UEFI Firmware Settings.
Click Restart. This should boot you into UEFI or BIOS settings.
Once you've booted into your BIOS settings, look for the option to reset it. It can be any of these options:

Load Default
Get Default Values
Load BIOS Defaults
Load Fail-Safe Defaults
Load Setup Default
Load Default Settings

Save your changes and exit BIOS.
Restart your computer and try to enter the product key again.
Fix #6: Repair Windows 10/11 Installation.
If the above solutions don't work, then your installation media might have some damaged or corrupted files in it. You have two options to do a clean install of Windows 10/11: create a bootable installation media or use the Reset feature in Windows 10/11.
If you want to use the first option, just click the link and follow the instructions from there. If you want to use the Reset option, do the following:
Press Windows + I to launch the Settings app, then choose Update & Security.
Choose Recovery from the left menu, then click the Get Started button under Reset This PC.
Choose Remove Everything if you want to start from scratch.
Choose what type of clean install you want to perform: Just remove my files or Remove files and clean the drive.
Click the Reset button and wait for Windows 10/11 to be installed again.
Final Thoughts
Windows Activation should be an uncomplicated process where you simply need to enter a valid product key. If Windows 10/11 installation freezes after inputting product key, there are several workarounds to complete the process without using the Windows Activation client. You can use the methods above to fix installation freezes and verify your Windows 10/11 installation successfully.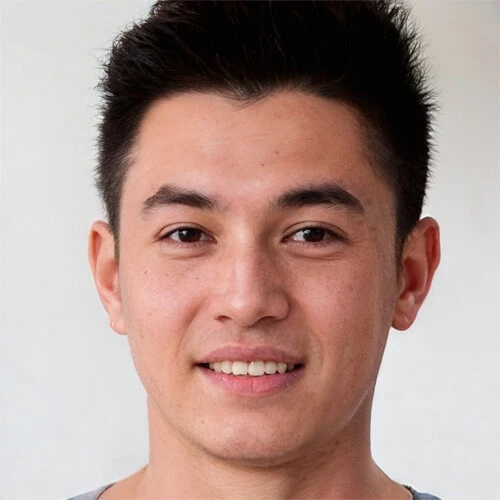 Vic is a search engine optimization expert, helping to optimize websites to make them more user-friendly. He's been in the industry for more than 10 years, and his work speaks a lot about his experience and expertise in the IT and digital marketing fields. 
Vic is the one in charge of keeping our website running smoothly and efficiently, to make sure that our readers have a wonderful experience while visiting the website. He's good at troubleshooting errors and fixing Windows issues that come up either when playing games or working on the computer. 
Vic is a certified gadget freak who feels the need to surround himself with cutting-edge technology. And this passion has helped him a lot in creating content that informs and guides users on using and troubleshooting the latest technology. He is an avid researcher who is always hungry for the latest news and updates on the most cutting-edge technology.