Some Windows users have reported being unable to increase the volume to maximum levels on their devices. If you are one of them, don't worry because you are not alone. The Windows 10/11 bug that prevents users from increasing volume affects many devices, and while it is frustrating, it is also an issue that is simple to solve. This article will show you how to deal with the "Windows can't increase volume to maximum" bug so that next time you encounter it, you will know what to do.
How to Solve the Windows 10/11 Can't Increase the Volume to a Maximum Bug
The first thing that you want to do when your computer encounters a bug of any sort or a performance limiting issue, such as volume controls not working the way you expect them to, is to clean your PC. Cleaning your PC with a trusted PC repair tool, such as Outbyte PC Repair will make it easier for you to make updates and correct any errors that may be preventing your PC from performing at a 100%.
Some of the things that the PC repair tool will do on your PC include repairing missing registry entries, deleting junk files, clearing your browsing history, and deleting duplicate files.
1. Download Audio Drivers
If you are unable to increase the volume on your Windows 10/11 device, your audio drivers are likely outdated, misconfigured or corrupted. Audio drivers facilitate communication between the software and hardware components on your computer that is why when there is a problem with these bits of software, your PC starts behaving in unexpected ways.
To update the drivers on your PC, take the following steps:
Into the Windows search box, type "device manager."
From the list of devices that appear on the Device Manager app, click on Audio inputs and outputs. Here, you will find information on hardware components that enable sound on your computer. Right-click on it and choose Update driver. Windows will automatically search for the latest driver version and install it on your computer.
To be on the safe side, make sure that you update every single driver on your PC. This will increase your computer's performance. Updating your drivers will also likely eliminate a host of other errors and performance limiting issues that you might be experiencing.
If you have a graphics card installed on your computer, you will also have to install the latest drivers for that piece of hardware. To do that, identify the series that the graphics card belongs to e.g., NVIDIA FX 380, go the manufacturer's site and download the latest driver software. Alternatively, you can use a driver updater software to download and install all the drivers that are outdated or missing on your PC.
After updating all the drivers on your PC, you can check to see if you are now able to turn the volume up to maximum.
2. Turn on the Volumes Icon Back in the Taskbar
This solution might be simple and straightforward, but it will help solve the volume issue on Windows 10/11. To turn on the volume icon on Windows 10/11, take the following steps:
Right-click on the Taskbar to get to Taskbar settings.
In the settings, scroll down to the Notifications area and click Turn system icons on and off.
Make sure that volume is turned on.
On the Select which icons appear on the Taskbar menu, make sure that Volume is selected.
With the volume icon now on the Taskbar, click on it to reveal a slider, the slider will allow you to adjust the volume to 100%.
Sometimes, the volume icon does not appear on the Taskbar despite being turned on. The speaker icon might be too small, for instance, in which case you will have to change the text size of the icon through display settings.
This is how to change the size of the volume icon through display settings:
Right-click on your computer's screen and choose Display settings.
Under Change the size of text, apps, and other items option, select 125% and click Apply.
Select 100% again.
Doing this will make the speaker icon appear on the Taskbar.
3. Reset the Audio Service
Resetting the Windows Audio Properties will return your computer to factory settings and in the process, enable the volume controls that you want.
The following steps will help you reset your computer's audio properties:
Into the Windows search box, type "services."
Navigate to Windows Audio, right-click, and select Properties.
Look to see if Startup type is set to Automatic.
Click on the Stop button if it is set to automatic, and then click on the Start button.
Restart your computer to see whether you are now able to set the volume to a maximum.
4. System Restore
If your computer started experiencing audio problems recently, then you can use the system restore option to return to an earlier working state.
This is how to use the system restore option in Windows 10/11:
Type "restore" into the Windows search box.
On the System Properties Window, click on the System Protection tab. Choose System Restore.
Click Next.
The next page will show you the available restore points on your computer. Choose the restore point that you want.
It is important to note that this method only works if you already have restore points on your computer. If you don't have restore points on your computer, but would still like to format your computer, you can choose to reset it.
To reset your computer, take the following steps:
Type "recovery" into the Windows search box.
The Settings Window will appear. Under Reset this PC, click Get Started.
Windows will give you the option to either keep your files, settings, and apps or to lose them.
Click Next.
Click Finish.
Doing this will reset your PC and undo any changes that might have negatively impacted the audio components.
Wrapping Up
As you can see, the issue of being unable to increase the volume to a maximum level can be easily solved. You have the options to enable the volume icon the Taskbar, update your drivers, restore your computer to an earlier working state, or reset it.
While at it, you can also clean your computer with a PC repair tool that will get rid of any errors and redundancies that may be negatively affecting its performance.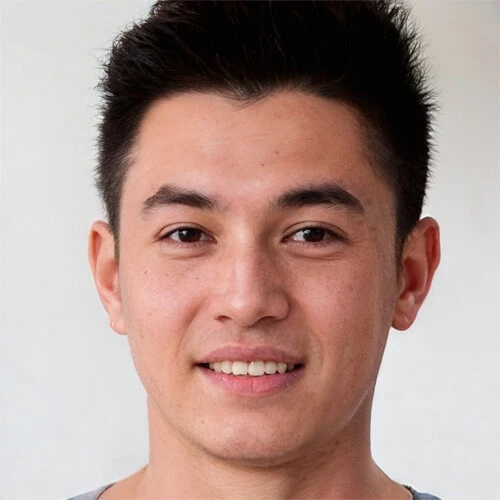 Vic is a search engine optimization expert, helping to optimize websites to make them more user-friendly. He's been in the industry for more than 10 years, and his work speaks a lot about his experience and expertise in the IT and digital marketing fields. 
Vic is the one in charge of keeping our website running smoothly and efficiently, to make sure that our readers have a wonderful experience while visiting the website. He's good at troubleshooting errors and fixing Windows issues that come up either when playing games or working on the computer. 
Vic is a certified gadget freak who feels the need to surround himself with cutting-edge technology. And this passion has helped him a lot in creating content that informs and guides users on using and troubleshooting the latest technology. He is an avid researcher who is always hungry for the latest news and updates on the most cutting-edge technology.