Users have been attempting to obtain the latest version of Windows 11 since its release. And the simplest way to do so is to use Windows Update to upgrade to the most recent version. Many users, however, reported encountering the Windows 10/11 install error 0x800f0989.
The error code 0x800f0989 is commonly encountered when attempting to install the most recent cumulative updates on your computer. Corrupted system files, accumulated cache, problematic update installation, or disabled update-related services are just a few of the causes of this error code in Windows 11/10.
As expected, the error would prevent you from installing Windows 11 on your computer. This would put you in a bind and force you to resort to other methods of upgrading.
But, before you do, read the sections below to learn about the underlying causes and the most effective fixes for the Windows 11 install error 0x800f0989.
What Is the Install Error 0x800f0989 on Windows 10/11?
Microsoft issues updates on a regular basis, specifically every second Tuesday of the month. These updates include critical bug and vulnerability fixes, feature enhancements, UI changes, and much more. Because Windows is a service, new versions of the operating system are released on a regular basis — there have been over 13 releases of Windows 10 so far.
However, things do not always go as planned. Windows updates are notorious for breaking some features for some users, so it is understandable that those affected are hesitant to apply new patches. Despite this, the updates are critical, and the percentage of people who experience errors or other problems is relatively low. In other words, don't stop updating Windows because Microsoft will quickly fix the majority of the problems that arise.
Meanwhile, others are experiencing a different issue: they are unable to update Windows and receive an error message in the process. This time, we're discussing the Windows update error 0x800f0989, which has been plaguing users for years.
Microsoft recently released Windows update KB5013942 for devices running Windows 10 versions 21H2, 21H1, and 20H2. Installing KB5013942 updates the operating system to Windows 10 Build 19044.1645 and 19043.1645, which focus on security and non-security fixes. However, several Windows users report that the Windows update KB5013942 fails to install with various errors such as 0x800f0922, 0x8000ffff, and 0x800f0989. This guide focuses on fixing the error code 0x800f0989.
The error message reads:
There were problems installing some updates, but we'll try again later. If you keep seeing this and want to search the web or contact support for information, this may help:
2022-05 Cumulative Update for Windows 10 Version 20H2 for x64-based Systems (KB5013942) – Error 0x800f0831, 0x800f0900 or 0x80070005
The same is true for Windows 10 November 2019 Update version 1909 devices. The KB5013945 update for Windows 10 Build 18363.2212 is either stuck or failed to install. This also happens to Windows users upgrading to Windows 11.
The symptoms are nearly identical in all cases. The update KB5013942 or KB5013945 either fails to install and returns users to the desktop before undoing changes, boots to a black screen, or appears to be installed successfully only to be re-offered to the same systems, requiring a machine restart to complete the process.
Windows update errors are nothing new; they have been reported on official and other IT forums since the release of the most recent operating system version in 2015. When an update fails to download, hundreds of error codes are assigned, such as 0x800f0984, 0x80070026, 0x80070541, and many others.
Some of these issues resolve themselves (or are resolved by Microsoft), but in most cases, users must fend for themselves in order to resolve these issues. If you encounter 0x800f0989 and it does not go away, you should not be concerned because there are several solutions you can try to ensure the update succeeds.
What Triggers the 0x800f0989 Windows 10/11 Error?
For Windows 10 users, there are numerous factors that can cause Windows Update to repeatedly fail. Corrupt or missing system files, outdated drivers, security software or VPN, problems with the Internet connection, or issues with the Windows update service are some of the most common. If Windows Update fails to install with various errors, updates do not download, or continue to fail, try the solutions listed below.
If you encountered this on a Windows 11 PC, it should not be due to your PC failing to meet the system requirements for Windows 11 since you are eligible for the upgrade via Windows Update.
The main reason for this is a minor bug in the operating system that prevents you from installing the update, which a simple restart should fix. Aside from that, you are likely to encounter problems if the critical services responsible for downloading updates are not running.
Furthermore, issues with Windows Update components may prevent you from installing the update and upgrading to Windows 11.
So, let's go over how to fix Windows 11 install error 0x800f0989 and help you upgrade to the latest version.
How to Fix the Windows Update Error 0x800f0989
Now for the solution, what do you do when Windows updates do not install and you get the install error – 0x800f0989 Windows 11 error? The first step is to check your internet connection. You must have a stable internet connection to download and install Windows updates from the Microsoft server.
Try running a scan using a reliable PC Repair Tool, like Outbyte PC Repair, to get rid of bugs that might be causing the issue and clean up junk files as well.
You should also try to restart your PC. Go to the desktop, press Alt + F4 to open the Shut Down Windows box, and then choose Restart from the dropdown menu.
In the event that the error is caused by a bug in the operating system, a simple restart should resolve it. Check to see if you can install Windows 11 after restarting the computer. If these emergency steps did not work, proceed to the methods listed below.
Fix #1: Disconnect non-critical external devices.
In many cases, the Windows 11 install error 0x800f0989 was caused by a malfunctioning or incompatible external device connected to the PC. If this is the case, you can attempt to locate and remove the device.
To do so, turn off the system first, then disconnect all non-critical devices such as the printer, speaker, and headphones, leaving only the mouse, keyboard, and monitor connected. Check to see if you can install Windows 11.
If it works, reconnect the devices and update the drivers for each of them after upgrading to the most recent version.
Fix #2: Delete recently installed Windows updates.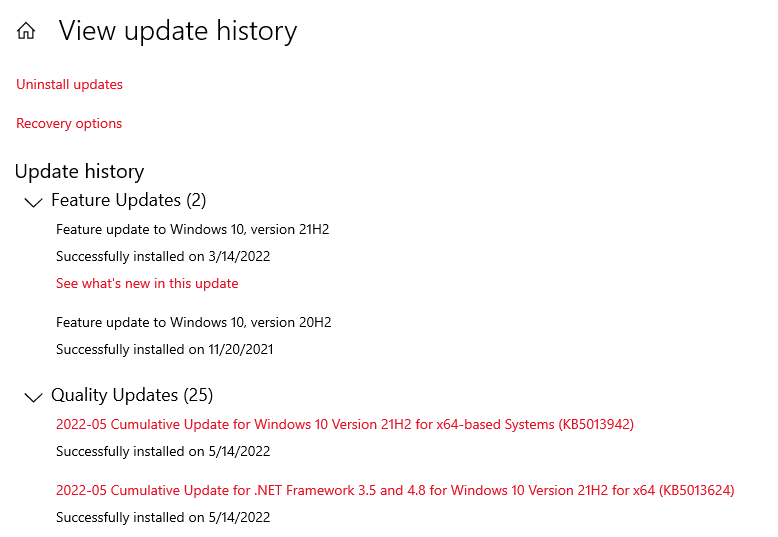 If the error 0x800f0989 appears after a recent Windows upgrade, you must have installed a faulty patch update. To resolve the issue, locate the most recently installed security/non-security/optional update and remove it from your system.
Fix #3: Run the Windows Update Troubleshooter.

If you haven't installed any updates on your computer recently and this error is occurring, you should check Windows Update for possible corruption. Here's how to use the built-in tool:
Open the Settings menu (Win + I).
Select Update & Security > Troubleshooter from the menu.
Select Additional troubleshooters from the right pane.
Expand Windows Update and select Run the troubleshooter.
Pay close attention to the on-screen instructions and do as instructed.
The troubleshooter will investigate the possible causes of the error code 0x800f0989 on your device. When it discovers the underlying causes, it automatically repairs them. In the event that it does not, this will tell you what to do next.
In many cases, this will report the problem and request your permission to apply a fix. Thus, click "Apply this fix." Reboot Windows and check whether you can now install pending updates or not.
Fix #4: Clear the Windows Cache Folders.

Some cache is stored inside the Windows Update folders over time. When the cache stored exceeds the allowable limit, errors such as 0x800f0989 may occur. To resolve the issue, simply delete the folders.
Stop all update-related services on the computer before proceeding with the steps below. BITS, Windows Update, and Cryptographic are the services that must be disabled.
Now that the essential services have been disabled, navigate to the path provided below, locate the folders, and rename them "SD.old" and "Catroot2.old," respectively.
SoftwareDistribution – C:\Windows\SoftwareDistribution
Catroot2 – C:\Windows\System32\catroot2
After renaming the folders, restart any services that you had previously stopped. Next, restart your computer so that the changes you made take effect with the next logon.
Fix #5: Install the Windows update again.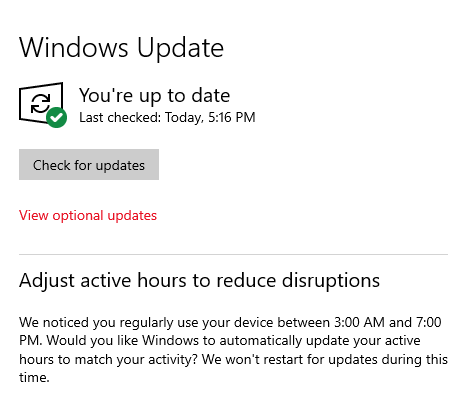 Unplug any unnecessary devices, such as a USB flash drive or external HDD, headphones, or printers.
Again, there could be security software or a third-party antivirus interface on Windows Update that prevents it from installing. Disable or uninstall the antivirus software and, most importantly, disconnect from the VPN (if it is configured on your device) before checking for Windows updates.
Also, ensure that your Windows installation drive (basically, your C: drive) has enough disk space to download and install Windows updates.
Manually check for Windows updates now:
Open Settings by pressing Windows key + X.
Click on Update & Security, then Check for updates.
Also, under Optional updates, make sure to click on the Download and Install link (if available)
This will begin the process of downloading and installing Windows updates from the Microsoft server.
To apply Windows updates, simply restart your computer.
Fix #6: Manually install the updates.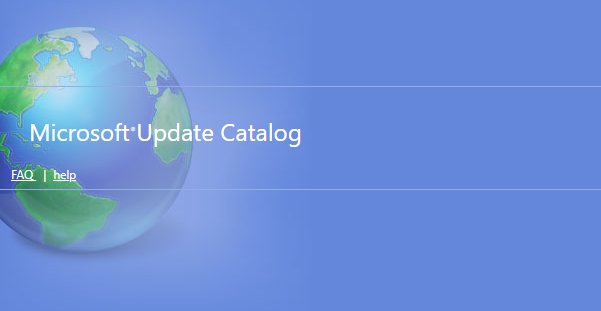 Microsoft uploads standalone packages for each of its cumulative updates to the Microsoft Update Catalog. If you are unable to update Windows due to the error code 0x800f0989, you can go to the official site and manually download the update that you wish to download/install.
Fix #7: Reset Windows Update.

If the problem persists after running the troubleshooter, windows update is stuck downloading or fails to install, then follow the steps below to reset windows update components.
Open Command Prompt as administrator, and then enter the following commands, pressing Enter after each one:
net stop wuauserv
net stop cryptSvc
net stop bits
net stop msiserver
Ren C:\WindowsSoftwareDistribution SoftwareDistribution.old
net start wuauserv
net start cryptSvc
net start bits
net start msiserver
These commands will first terminate the Windows Update service and any associated services. Then, rename the SoftwareDistribution folder to SoftwareDistribution.old (where Windows stores update files; if any files in this folder become corrupted, Windows updates may fail to install.) Finally, restart Windows Update and its related services.
If you are not familiar with a command prompt, then do the following:
Using services.msc, launch the Windows Services Console.
Stop the Windows Update service and any associated services (BITS).
Go to the following address: C:\Windows\SoftwareDistribution\Download
Delete everything in the folder, but leave the folder alone.
To do so, press CTRL + A to select all files and then Delete to delete them.
Fix #8: Repair Corrupted Windows System Files.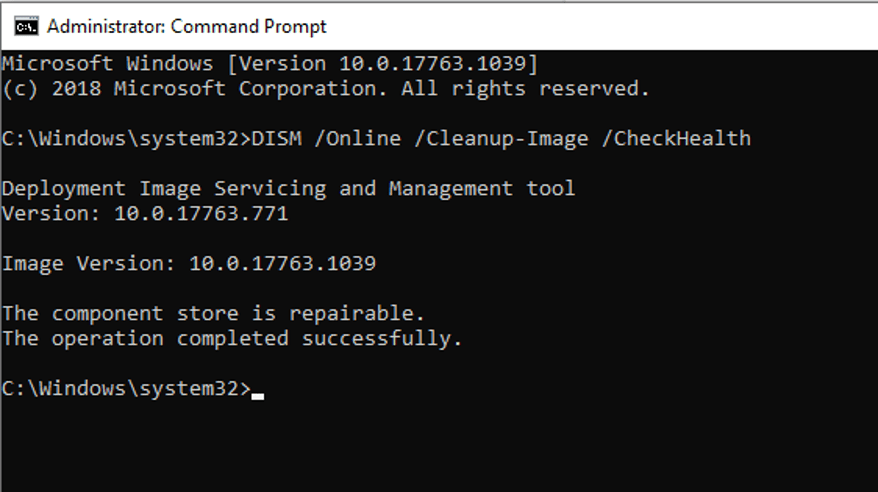 Corrupted system files may prevent new Windows updates from being applied, resulting in a failed or stuck installation. Run the DISM (Deployment Image Servicing and Management) and SFC (System File Checker) utilities to automatically detect and repair missing system files.
Launch the Command Prompt as an administrator.
Next, execute the following commands:
exe /Online /Cleanup-image /Restorehealth
sfc /scannow
Both commands check the health of the system image, look for corruption in system files, and replace them with the correct ones if any are found.
Allow the scanning process to complete entirely before restarting your PC and attempting to install the Windows update again.
Fix #9: Use the Windows Installation Assistant.
If you're upgrading to Windows 11 and encounter this issue, there is always the option to use the installation assistant to install Windows 11. Though not as simple as using Windows Update, this method will also install the most recent version on your computer.
Remember to download the PC Health Check app beforehand, and check to see if your system supports Windows 11, which shouldn't be a problem since you've already received an update for it.
You can also create a bootable USB drive for Windows 11 and use it to upgrade. Furthermore, it may be useful if you need to repair critical issues that prevent the OS from booting.
Wrapping Up
The 0x800f0989 Windows Update error indicates a problem with installing the most recent cumulative update. This error code can be caused by a faulty installation, corrupted system files, or antivirus software, and it will prevent the update from being installed.
This error message may appear on Windows 10/11 if your system fails to verify the update. Although the Restart button resolves this issue in the majority of cases, you may need to run the Windows Update troubleshooter, delete contents from the Temporary folder, and so on to resolve this issue.
Did these solutions assist you in resolving the Windows update error 0x800f0989? Please let us know in the comments section below.