OneDrive is a file hosting and synchronizing service operated by Microsoft and comes as part of the Windows 10/11 package. It allows users to store data such as file settings and BitLocker recovery keys on the cloud and sync files across multiple devices and operating systems. OneDrive offers 5GB of free space with other storage options available as part of Office 365 subscriptions.
To most users, OneDrive is a fantastic service and is an equal of the more popular Google Drive that also offers storage service for free. Users, however, have to deal with several issues on OneDrive, and in this article, we will provide several tips to fix OneDrive sync problems on Windows 10/11.
How to Fix OneDrive Sync Issues While Connecting to Microsoft Account
When trying to connect to the OneDrive cloud service, you might experience an error because of either of two issues; issues with connecting with a continuing account and problems when creating a new account. Depending on the issue that you might be experiencing, the solutions will be different.
To solve an issue that involves an account that can no longer upload and download files as configured, you can choose to unlink and then link the account again. The following are the steps to take:
Open OneDrive by clicking on the OneDrive icon on the toolbar.
Go to More> Settings > Account >Unlink this PC.
After unlinking your computer, sign in again on OneDrive with your credentials, you will now be able to connect to your Microsoft account without any issues.
To connect to a new OneDrive account, follow these steps:
Open OneDrive by clicking on the OneDrive icon on the toolbar.
Go to More> Settings > Account.
Click on the Account tab.
Choose Add an account and follow the onscreen directions.
Fixing OneDrive Update Issues
OneDrive is one of those Windows apps that update automatically, but sometimes, the app may fail to update itself. If this is the case, you will have to download the latest version of OneDrive from the OneDrive download site.
Once the download is complete, click on the OneDriveSetup.exe to launch the app. If your computer already has the latest version installed, the set up will stop automatically.
Fixing OneDrive Online Sync Issues
Sometimes, OneDrive may experience problems while trying to sync with the cloud version of the app. The way to solve this is to troubleshoot network issues to see if any connection problems are preventing your computer from accessing the internet.
Online sync issues could also result because the online service is not available. To check if you can access your files online, take the following steps:
Open OneDrive by clicking on the OneDrive icon on the toolbar.
Go to More > View online.
If you can access your files, it means that there is nothing wrong with your internet connection and OneDrive is performing just fine.
How to Solve Sync Problems with OneDrive Selecting Correct Folders
Sometimes, one or more folders may be missing from the OneDrive folder. This can happen because of a setting control that allows for selective sync. If you require access to these files, you will have to update your settings. The following steps will help you update your settings on OneDrive to make missing folders available:
Open OneDrive by clicking on the OneDrive icon on the toolbar.
Go to More > Settings > Account > Choose folder.
Tick the Make all files available option.
Finish by clicking on the OK button.
Completing this process will make it possible for you to access and sync your files using Windows File Explorer.
Solving OneDrive Restriction Issues
The OneDrive app has several restrictions that you need to be aware of, although it is unlikely that you will ever fall afoul with them. You are required to keep your file name short i.e., no longer than 400 characters. If your file name exceeds these limits, then you will start experiencing sync issues on OneDrive.
At the same time, you need to stop using unsupported characters. Characters such as " * : < > ? / \ |are unsupported and will result in your OneDrive account malfunctioning. Some file and folder names are also not acceptable on OneDrive, these include: .lock, CON, PRN, AUX, NUL, COM1 – COM9, LPT1 – LPT9, _vti_, and desktop.ini. Files that begin with ~$ are also not accepted.
OneDrive has a file-size restriction of 20 GB. If a file exceeds this limit, then you will start experiencing sync problems. One way to overcome this problem is to use file compression software such as Winrar or to use a different cloud service that allows users to upload files that exceed 20GB.
How to Solve Sync Problems with OneDrive Available Space
OneDrive only offers 5GB worth of free space. That said, it is easy to run out of space when too many files are uploaded to the storage service. The only sure way against this issue is to upgrade to a higher storage subscription such as 1TB.
Fixing Stuck Files When Syncing With OneDrive
Sometimes, files get stuck or "hang" and take too much time to upload to OneDrive. If you are experiencing such an issue, then relocating the files in question can help solve the problem.
Open OneDrive by clicking on the OneDrive icon on the toolbar.
Go to More > Settings > Pause syncing > 2 hours.
Using File Explorer, open the OneDrive folder.
Select the conflicting files.
On the Home tab, click the Move to button.
Navigate to the folder that you want to move the files temporarily.
Open OneDrive again and click on the Resume syncing option.
Open the files that you moved earlier and try to sync them with OneDrive.
Completing the above steps will make it possible for you to sync your files with one Drive.
Disabling Your Windows Security Settings to Solve Sync Problems with OneDrive
In infrequent occasions, the OneDrive storage service will experience sync problems because of the antivirus program that you are using. If you suspect that this is the case, then you will have to disable your antivirus program and all other security settings that are active on your computer.
Here is how to disable the Windows Defender antivirus on your computer:
Into the windows search box, type "Windows Security."
Go to Virus & threat protection.
Click on the Manage settings option.
Turn off Real-time protection by toggling the switch.
After completing the steps, check if OneDrive is working as you expect it to.
If this doesn't work, you can also choose to disable Windows Defender Firewall temporarily. The following are the steps to take:
Navigate to Windows Security > Firewall & network protection.
Click the Private network option. Turn it off by toggling the switch.
If you have authenticated proxies, you should also consider disabling the feature because OneDrive does not support authenticated proxies. The following are the steps to take:
Go to Settings > Network & Internet > Proxy.
Navigate to Automatic proxy set up and turn on the Automatically detect settings option.
Turn off the Use setup script toggle switch.
Under the Manually proxy setup section, toggle the switch to turn off the use a proxy server toggle switch.
Resetting the OneDrive App to Solve Sync Issues on Your Computer
Some OneDrive sync issues can easily be solved by resetting the app. Here is how to reset the OneDrive app:
Into the Windows search box, type "command prompt."
Using your administrator rights, run the Command Prompt app.
Type the following on the command prompt: %localappdata%\Microsoft\OneDrive\onedrive.exe /reset
The above command will reset OneDrive and solve any sync issues in the process.
Solving OneDrive Sync Issues by Reinstalling the App
Reinstalling the OneDrive app is one way of solving sync problems that you might be experiencing on your computer. First, you have to delete the app and then download it from the OneDrive download site.
Clean Your Computer
Cleaning your computer with a trusted PC repair tool, such as Outbyte PC Repair will help get rid of any performance limiting issues such as file errors and missing registry errors that may prevent OneDrive from performing the way that it is supposed to.
Hopefully, these tips for fixing OneDrive syncing problems will be of help to you. If you have any more ideas on how to solve OneDrive sync issues, please feel free to share them in the comment section below.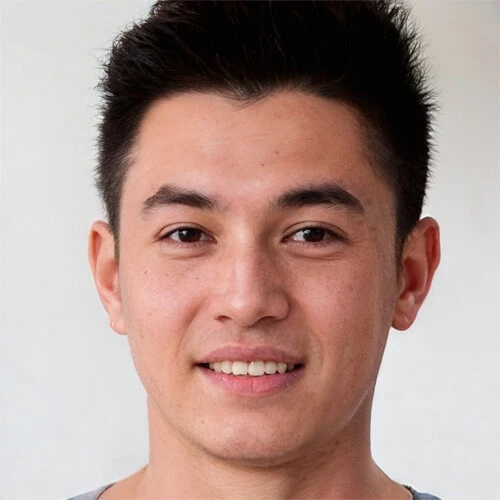 Vic is a search engine optimization expert, helping to optimize websites to make them more user-friendly. He's been in the industry for more than 10 years, and his work speaks a lot about his experience and expertise in the IT and digital marketing fields. 
Vic is the one in charge of keeping our website running smoothly and efficiently, to make sure that our readers have a wonderful experience while visiting the website. He's good at troubleshooting errors and fixing Windows issues that come up either when playing games or working on the computer. 
Vic is a certified gadget freak who feels the need to surround himself with cutting-edge technology. And this passion has helped him a lot in creating content that informs and guides users on using and troubleshooting the latest technology. He is an avid researcher who is always hungry for the latest news and updates on the most cutting-edge technology.