Reading time:
3
Minutes
Windows 10 is a remarkable platform, but it also faces numerous bugs and errors. Users often encounter these issues, but solutions are usually available. A common error is the "No Audio Output Device is installed" message, indicated by a red 'x' on the audio icon at the bottom right of the screen.
It is true that nothing could be more irritating than using a computer without sounds. What makes it even more frustrating is knowing that the sound device is correctly configured. So, what triggers the error message to show?
Getting the error "No Audio Output Device installed" on Windows 10/11 can be caused by several issues such as:
Outdated sound drivers
Corrupt sound drivers
Broken sound drivers
Missing sound drivers
These issues constantly happen when a Windows 10/11 update has been installed. Upon updating the system, the sound drivers may remain outdated, making them incompatible to the latest OS version. Also, drivers can get corrupted or damaged during a Windows Update. Malicious software can also contribute to this issue, leading to missing, broken, or corrupt sound drivers.
"No Audio Output Device Installed" Fix
The good news is that this is a fixable issue. We have prepared three solutions to be applied chronologically to get your sound back loud and clear. The next time you get the error "No Audio Output Device Installed" on Windows 10/11, apply these three solutions accordingly:
1. Auto-update the Drivers of your Audio Device
This is a hassle-free solution that allows you to sit back and watch the meals getting prepared. There isn't much human interaction required for this option. All you need to do is download and install a trusted and reputable driver updater software. The tool scans the entire system in search for outdated, missing, or corrupt drivers. Once done, the detected issues are automatically fixed. This solution does not even require you to know the version of the operating system in use.
When using a trusted driver updater program, OEM drivers are installed, guaranteeing high-quality output. By keeping such a useful tool active all the time, your system will always be updated, keeping all of your drivers in order.
2. Uninstall Sound Drivers Manually and Reinstall them
If you're the DIY type of a person, then this is a great opportunity to exercise PC expertise. It's not that this option requires advanced computer skills because even an average computer user can solve the error by precisely following the instructions provided. For those who are always uptight, the first option will do just fine.
Anyway, to manually uninstall and reinstall drivers, you must follow these steps:
Access Device Manager via the Windows search field.
Hover down to find the Sound, video and game controllers section and then expand.
Find your system's audio device and right-click on it. Select Uninstall and the sound drivers will be removed.
Reboot your system for the changes to take effect.
Note that, upon reboot, Windows automatically reinstalls the missing driver that you have just deleted. Therefore, if the drivers were corrupt, missing, or outdated, the issue should be sorted. Once done, you may proceed to reinstall the sound device by following these steps:
Press the Windows + R keys simultaneously to launch the Run utility. Into the search field, type devmgmt.msc before selecting OK.
Find the Sound, video and game controllers category in the list.

If for some reason this category does not show in the list, click on the Action menu, choose Add Legacy Hardware, and click the Action menu again.
Now, select Next, then Add Hardware wizard. Move on to choose Search for and install hardware automatically.
If the new hardware is still not found, click the Next button.
At this point, a list of hardware components should appear. Scroll through it until you find Sound, video and game controllers. Click to highlight, then select Next.
Choose the sound card model as well as manufacturer before selecting Next.

Now, click on Next to proceed and install the sound device. Once done with the installation, click Finish and reboot the system.
If this approach is not effective, you can proceed and apply the next solution.
3. Re-activate your sound device
To re-enable the sound device, access Device Manager, then expand the Sound, video and game controllers category. Locate the audio device and right-click on it. In the pop-up menu, select Enable.
Wrapping Up
In a nutshell, getting the error "No Audio Output Device installed" on Windows 10/11 is a part and parcel of the many issues that occur to MS Windows system users. Therefore, it is recommended to keep a PC repair tool in your system to enjoy a hassle-free solution to all of the issues related to registry, updates, DLL, BSOD, as well as general system performance tuning. If you value productivity, then keeping a clean and neat PC free from errors and bugs should be your priority.
Give us some love and rate our post!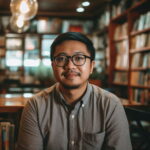 Vic is a tech enthusiast who loves to be up-to-date with the latest and greatest technology in the world. He creates content that educates and helps users with their tech-related questions. Vic manages our website to ensure that our readers have a seamless experience while browsing. He excels in troubleshooting errors and resolving Windows issues for gaming and work purposes.