The Microsoft Wireless Mouse 5000 is a superb input device that offers steady control without random stuttering. Most users love this mouse for its handling and ergonomic contours. Others like its simple macro software, which is helpful for programming repetitive tasks. Having said that, it seems the Microsoft Wireless 5000 mouse has scrolling issues. Some users reported a problem with email scrolling with the Microsoft 5000 mouse. Sometimes the mouse works in one direction, while at other times, it slows or stops working altogether.
Why Does Your Microsoft Wireless 5000 Mouse Have Scrolling Issues?
The scrolling issue with Microsoft Wireless 5000 is linked to many causes. First, if you select the wrong mouse in the IntelliPoint software or if there is a problem with the IntelliPoint software, you are likely to encounter this problem. Besides this, some applications may fail to recognize scrolling messages from your mouse. Your mouse may also become stuck because of conflict with other pointer software or a non-Microsoft mouse.
How to Fix Microsoft Wireless 5000 Scrolling Problem?
We understand how frustrating it can be when critical computer accessories like a mouse don't work as expected. That is why we have compiled the best tips on how to resolve this issue.
Some Microsoft Wireless 5000 mouses with a scroll wheel bug may not require much debugging. A restart or two may resolve the issue, but it can be a bit of pain to constantly do this. So if you have an MS Wireless 5000 mouse with scrolling issues, we suggest that you try these methods to fix the problem:
Method 1: Re-synchronize Your Mouse
Resynchronizing your mouse with the receiver may help to resolve the scrolling issue. Before you do that, ensure other wireless devices are out of the way because they may obstruct the process.
IntelliPoint software tabs are usually displayed based on the type of mouse that is connected. So, the Wireless tab will only be displayed if you are using a wireless mouse.
You should ensure the displayed IntelliPoint tab is relevant to your Microsoft Wireless 5000 mouse. Besides this, select the correct mouse on the Buttons tab. If you have done that, close the IntelliPoint control panel and launch it again. Now, try to establish a mouse connection.
To resynchronize your wireless mouse, press the receiver button on the mouse and check if the receiver light flashes. After that, wait for a dialog box to appear on the screen, and then follow the on-screen instructions to reestablish a connection.
Method 2: Adjust Your Mouse Settings
To change the mouse settings, please follow the steps below:
Go to Start and select Control Panel.
Choose the Mouse option and right-click on it.
After that, choose Mouse Properties and click on the Buttons tab.
Go to the Connected device option and change the type of the mouse to the latest IntelliMouse version.
Method 3: Download and Install the Latest IntelliPoint Software
The version of the mouse software you are using may conflict with your mouse, so try to uninstall the IntelliPoint software and then install the latest version. Here is how the process goes:
Go to Start, and then search for the Control Panel.
Next, select Programs and Features.
Look for Microsoft IntelliPoint and click on the Uninstall/Change button.
After that, restart your PC.
Reinstall the IntelliPoint software.
Important note: Before installing the latest version of the IntelliPoint software, ensure that you have closed all the active programs.
Method 4: Clean Your Mouse
If you have a Microsoft Wireless Mouse 5000 with a scroll wheel that is flakey, then there could be foreign material that is interfering with its normal functioning. If you suspect that lint, hair, and other foreign substances may have gotten to the mouse and, as a result, caused the problem, consider opening up the mouse and cleaning it.
One of the weakest links of this gadget is the rubber grip on the scroll wheel. So you should be careful not to stretch the rubber while attempting to fix the Microsoft Wireless 5000 mouse scrolling issue. Please follow these steps to open the mouse:
Look for the screws beneath the battery compartment. Please note that you may require a special screwdriver because the screw head is a bit tiny. A T6 screwdriver is suitable for this task.
After removing all the screws (about 4), the Microsoft Wireless 5000 mouse should split open fairly easily unless there is so much candy bar residue holding it tight.
Sometimes the scrolling issue with the Microsoft Wireless 5000 mouse is linked to a wheel that has been jammed into a position that makes it impossible to work normally. So check if there is dust, fibers, and hairs that may have accumulated on the sides of the scroll wheel. Thankfully, you can remove the entire assembly to simplify the cleaning process. With that said, you should be careful while cleaning beneath the assembly because it is not attached to anything.
You can use a Q-Tip dipped in isopropyl alcohol to clean the wheel, diode, and motion sensor components on the sides of the wheel. Tweezers and bursts of compressed air can also remove any questionable material.
After that, your wireless mouse should be clean enough to work smoothly again. Reinsert the scroll wheel assembly, tighten the screws, and check if the problem is solved.
Further Troubleshooting
If the problem still persists even after trying the above tips, try to use your mouse on another PC. From here, it will be clear if the problem is mouse-specific or a hardware issue. If your PC is to blame, we recommend that you scan for and diagnose faults within your system. You can accomplish this task with the help of Outbyte PR Repair tool. Besides scanning your system, this tool will remove corrupt keys, unnecessary logs and caches, unneeded systems files, and other Junk files.
It is quite disturbing that despite the robust nature of this product, such a small issue can ruin your entire user experience. Even so, it shouldn't prevent you from using the device. We hope this information was helpful. Please let us know if you have any other viable solution to this problem. Share it with us in the comments section.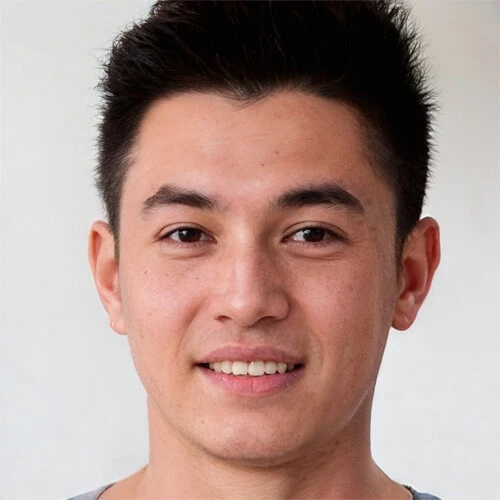 Vic is a search engine optimization expert, helping to optimize websites to make them more user-friendly. He's been in the industry for more than 10 years, and his work speaks a lot about his experience and expertise in the IT and digital marketing fields. 
Vic is the one in charge of keeping our website running smoothly and efficiently, to make sure that our readers have a wonderful experience while visiting the website. He's good at troubleshooting errors and fixing Windows issues that come up either when playing games or working on the computer. 
Vic is a certified gadget freak who feels the need to surround himself with cutting-edge technology. And this passion has helped him a lot in creating content that informs and guides users on using and troubleshooting the latest technology. He is an avid researcher who is always hungry for the latest news and updates on the most cutting-edge technology.