Reading time:
5
Minutes
XPS 15 9570 is Dell's latest high-performance 4K laptop equipped with a stunning InfinityEdge display. This compact powerhouse features 8th Gen Intel Core processors, up to 32GB of RAM, NVIDIA GeForce video card, and a responsive 15.6-inch touch display.
Despite the computer's top-of-the-line hardware, several users have reported that Dell XPS 15 9570 is actually prone to lagging. According to reports, the lag happens not just when they're using performance-heavy applications, but even with simple actions such as opening Windows explorer, watching videos, launching the Start menu, or opening new browser tabs.
The delay spikes when playing games and video editing, with the frame rate dropping down noticeably. Upon checking Task Manager, users discover that CPU, GPU, disk and memory usage are low, which means that the computer's resources are not maximized at all.
Reasons for Lagging Dell XPS 15 9570
A computer's slow performance could be associated with varying causes. It might be caused by a faulty hard disk drive, outdated device drivers, corrupt system files, external peripherals, not enough RAM, a bug, or hardware failure. Any of these issues could lead to lagging Dell XPS 15 9570 or other system performance issues.
However, several users speculated that the lag is actually caused by BIOS-related GPU issues. According to several online probes, some Dell XPS 15 9570 computers were power limit throttling their NVIDIA GPUs until the core temperature reaches 48 °C or 118 °F. Most users were only able to reach 60 percent to 70 percent processor utilization, causing task execution delays and slow application performance. Tech companies were also able to replicate the issue, providing credence to earlier claims.
The issue appears to be a GPU-related bug in the recent BIOS 1.4.1 or 1.5 updates for XPS 15 9570. Dell initially denied that there was a BIOS-related GPU bug in XPS 15 9570 laptops, though, saying that they could not find other user reports with the same issue. However, in December 2018, Dell backtracked on its initial statement and confirmed that it was working on a BIOS update to fix the bug.
There is no specific date on when the BIOS update will be released, so users will have to deal with the Dell XPS 15 9570 lag on their own until the fix is released. If you are affected by the XPS 15 9570 Windows 10/11 stuttering issue, you can try some of the solutions recommended below.
How to Fix Dell XPS 15 9570 Lag
This article will show you several ways to fix a lagging Dell XPS 15 9570. But before anything else, make sure you back up your important files in case something goes wrong in the process. You also need to optimize your system processes first to rule out other issues. You can use an app such as Outbyte PC Repair to boost your computer's performance and clean up your device. Once this emergency routine is done, you can proceed with the solutions below.
Fix #1: Do a Hard Reset.
In case your problem is caused by a temporary glitch in your system, doing a hard reset usually resolves everything. To do this:
Close all running programs and turn off your laptop.
Disconnect the AC adapter and remove the battery. Since the Dell XPS 15 9570 has a built-in battery, you need to remove the base cover, unplug the battery cable, and then remove the battery.
Leave the computer turned off for 30 seconds. Within those 30 seconds, press and hold the power button in five to 10-second intervals.
After 30 seconds, reconnect the battery to your laptop and connect the power cord.
Turn it on and see if the computer's performance has improved.
Fix #2: Install the Latest Graphics Driver for Windows 10/11.
One of the reasons for the Dell XPS 15 9570 lag is outdated device drivers, particularly the graphics driver. To manually update your graphics driver, follow the instructions below:
Download the graphics driver from Intel's Download Center, then unzip the file.
Click Start and type in Device Manager in the search box. Click Device Manager from the list of search results.
Click Display adapters to display your graphics hardware.
Right-click Inter (R) HD Graphics, then select Update Driver Software.
Choose Browse my computer for driver software.
Click Let me pick from a list of device drivers on my computer.
Choose your hardware device, then click the Have Disk button.
Find the .inf file you have downloaded from Intel's Download Center.
Click Next to install the driver.
Restart your computer for the changes to take effect, then check if the system performance issue has been resolved.
Fix #3: Disable Intel Turbo Boost.
Intel Turbo Boost increases the speed of your CPU by overclocking it. It is useful for doing heavy tasks on your computer, but it also throttles your computer's performance.
The easiest way to disable Turbo Boost is by using the BIOS switch. Note, however, that this is not available for all computers. Check your laptop's make and model to determine if it has a BIOS switch, then follow the steps below to switch off Turbo Boost using your BIOS configuration:
Click Start > Run.
Type in msconfig in the dialog box, then click OK.
Click Advanced to open the System Utilities screen.
Go to System Configuration > BIOS/Platform Configuration (RBSU) > Performance Options .
Click Intel (R) Turbo Boost Technology, then hit Enter.
Choose Disabled, then press Enter.
Press F10 to exit the window.
If your device does not have BIOS switch, you can turn off Turbo Boost by by editing your computer's Power Options. To do this:
Go to Control panel > Hardware and Sound > Power Options.
Click Change plan settings beside the plan you are using.
Click Change advanced power settings.
Click Processor power management to expand it.
Click Maximum processor state to show the options.
Change both On battery and Plugged in to 99%.
Hit Apply, then OK.
Fix #4: Uninstall DPTF.
Some users reported that removing Intel Dynamic Platform & Thermal Framework (DPTF) has worked for them. Follow the steps below to uninstall DPTF:
Press Windows + R to launch the Run command.
Type in apprize.cpl in the dialog box, then hit the OK button.
Right-click on Intel Dynamic Platform & Thermal Framework, then choose Uninstall.
Follow the on-screen instructions to remove DPTF from your computer.
Next, open Device Manager and find Intel Dynamic Platform & Thermal Framework.
Right-click each item under Intel Dynamic Platform and Thermal Framework, then click Uninstall.
Click Delete the driver software if the option is available. This should prevent DPTF from reinstalling itself when the computer restarts.
Summary
According to reports, Dell is already working on the 1.6 BIOS update that will hopefully fix the Dell XPS 15 9570 lag. However, there is no news yet on when the update will be released. For now, you can use the workarounds listed above to address the XPS 15 9570 performance issue.
Give us some love and rate our post!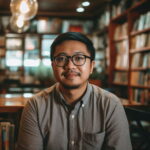 Vic is a tech enthusiast who loves to be up-to-date with the latest and greatest technology in the world. He creates content that educates and helps users with their tech-related questions. Vic manages our website to ensure that our readers have a seamless experience while browsing. He excels in troubleshooting errors and resolving Windows issues for gaming and work purposes.