Reading time:
7
Minutes
Welcome to our comprehensive guide on how to resolve the 'This Account Is Already Logged In' error, commonly known as ESO Error 304, in the popular online role-playing game Elder Scrolls Online (ESO).
Developed by ZeniMax Online Studios, Elder Scrolls Online (ESO) is an online role-playing game that is available on Windows, Macs, PS4, and Xbox One devices. Because of the limitless adventures that await players, it is currently played by more than 16 million users.
The game features multiple quests, random events, and free exploration options. And in this game, players can choose to play as different races, such as Humans (Redguards, Bretons, Nords, and Imperials), Elvish (Altmer, Bosmer, Dunmer, and Orsimer), as well as Bestial (Argonians and Khajiit). Players must also select one from six classes when creating a character: Sorcerer, Templar, Dragonknight, Nightblade, Necromancer, and Warden. Each of these classes can throw varying attacks and spells.
While Elder Scrolls Online has an exciting gameplay, some players have reportedly encountered issues with it. According to them, they are getting the "This Account Is Already Logged In" error while trying to log in. So, what is the Elder Scrolls Online error 304 and how do you fix it? Continue reading to find out more.
Causes of ESO Error 304
Error 304 may appear while trying to login into the game's servers. It may also surface after opening the game. Others reportedly encountered it after being kicked out from the game's server.
Now, although the error appears at varying instances, one thing is common. It exclusively happens to desktop users. But what is this error message exactly and what does it suggest?
Based on reports, there are different possible cases when this error code is triggered. Below are some potential culprits:
Disabled IPv6 Settings – One reason why you may be seeing this error is that your router is blocking you from using IPv6 tunneling. To resolve this, access your router's settings and enable IPv6 tunneling.
Active ESO Process in the Background – Some affected users said that this issue may be expected if you always close the game abruptly or unconventionally. To fix this, use Task Manager and close any active process that is related to Elder Scrolls Online.
Poorly Cached TCP/IP Data – It is possible that the error is showing because of a poorly cached TCP/IP data. The best way to resolve this is to reboot or reset your router's settings. This way, any temp data is cleared.
ISP Problems – Other users claimed that they encountered the issue after their ISP provider migrated from a NAT configuration to PAT. If this is your case, the best solution is to reach out to your ISP and ask them to restore your network configuration.
How to Fix ESO Error 304
Now that we have identified the potential causes behind this error, we'll share with you some possible solutions that you can use to successfully get rid of the error 304. You don't have to test everything, though. Simply try one that you think works for your case.
Solution #1: Use the Task Manager to End ESO Processes
As mentioned above, the Elder Scrolls Error 304 may appear if you have this wrong habit of immediately closing the ESO client. Experts say that doing this will cause random disconnects every time you launch the game.
Take note that some users also said that this error appears if they quit the game and launch it again in less than a minute. And in this case, it is likely that the game server's validation feature did not have enough time to clear data that is associated with the user's activity. The server will assume that the user is still logged in. For this, the best fix is to simply wait for at least a minute before trying to log in.
Now, if you cannot wait that long, you may use the Task Manager to close any active ESO process and clear the game's cache permanently.
Here's how to use the Task Manager to exit any active ESO process:
Check if the game and its launcher are closed and that no associated process is active.
Press the Ctrl + Shift + ESC keys to launch the Task Manager.
Navigate to the Processes tab and right-click on the eso32.exe and eo64.exe processes.
Click the End Task button to close the mentioned processes.
Try to launch the game again and check if the problem is now resolved.
Solution #2: Enable IPv6 in Your Router
In case you don't know yet, Elder Scrolls Online has completely moved to an IPv6 connection last year. Since then, players of the game who are still using the IPv4 configuration are being thrown back to the login screen every after 10 minutes or so.
If this is your case, know that you can easily resolve the problem by making changes in your router's settings and setting IPv4 as the default configuration.
Now, you have to take note that the specific instructions on setting IPv6 differ from one router to another. But you can use the steps below as your guide on activating IPv6 on your router:
Pressing the Windows + R keys. This will launch the Run utility.
And then, type cmd into the text box. Press the Ctrl + Shift + Enter keys to launch an elevated Command Prompt.
Click Yes when prompted by the UAC.
Once inside the Command Prompt, input the ipconfig command and hit Enter. This command will give you details about your current network.
Next, identify the Default Gateway address associated with the network adapter that you're using.
Open your favorite browser and type the IP address you have taken note of in the previous step. Hit Enter to access your router's login screen.
Enter your login credentials.
Go to the Expert menu.
Find an option named IPVv6 tunneling. Click on it.
In the IPv6 Tunnel menu, make sure that the IPv6 Tunnel is enabled and that the Tunneling Mechanism is set to DS-Lite.
Under the Configuration Type option, select Auto.
Hit OK to save the changes.
Once you have enabled IPv6, restart your computer and your router.
Relaunch the game and see if the error is now resolved.
Solution #3: Check for ISP Problems
If you are experiencing random disconnects alongside the error, it is possible that your ISP is at fault. Your ISP may have migrated from a NAT configuration to PAT. To resolve this, check other user reports. Perhaps they are also getting the same problem.
Depending on the cause of the problem, the solution will vary. If the error is associated with a poorly cached TCP/IP data, then performing a router reset or restart can resolve the problem. But if the issue is triggered by the sudden switch from a NAT configuration to PAT, then you need to seek assistance from your ISP.
To perform a simple router reboot, find the power button. It's usually located at the back. Once you see it, press it to switch it off. After the power is interrupted, proceed and disconnect the power cable from the power source. Wait for a minute before connecting it again. Finally, press the button again and launch the game.
If rebooting your router doesn't fix the problem, the next step to take is to reset it. In general, routers are built with a button that can only be reached by a pointed or sharp object. Once you find it, press and hold it for at least 10 seconds or until the LEDs in the router light up at the same time. After this, try to re-establish connection with your router.
Finally, if rebooting your router does not work, contact your ISP. This could be a case where your ISP switched from the NAT configuration to the PAT without informing you.
To check if your ISP is using PAT, visit websites like WhatsMyIP and hit the refresh button every 10 seconds or less. If the IP address changes regularly, you may still be using NAT. But if the IP address remains the same, contact your ISP and let them know your problem. Ask them to transfer your service to NAT.
Solution #4: Use System Restore
Your computer has this feature that allows you to restore your settings to a point when it was free from errors. You can use it to get rid of the Elder Scrolls Online error 304.
To use System Restore, follow these steps:
Make sure you are currently logged on to your computer with administrator privilege.
Click the Start button and go to All Programs.
Navigate to Accessories and select System Tools.
Choose System Restore.
In the window that appears, choose the Restore my computer to an earlier time option.
Proceed by hitting Next.
Go to the On this list, click a restore point option. Choose the latest system restore point.
Hit Next.
Restart your computer and launch the game again.
Summary
The Elder Scrolls Online error 304 may not be fatal. However, it can greatly affect your gaming experience, making you decide to not play it anymore.
The good news is that like other Elder Scrolls Online errors, it can be easily resolved. As long as you identify what's causing the problem, then you can get rid of the error in no time. If the problem is triggered by active processes related to the game, you can just perform a quick router reboot. But if the error is network-related, just contact your ISP.
What are your thoughts about this article? Let us know below!
Give us some love and rate our post!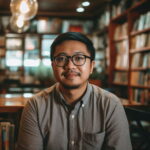 Vic is a tech enthusiast who loves to be up-to-date with the latest and greatest technology in the world. He creates content that educates and helps users with their tech-related questions. Vic manages our website to ensure that our readers have a seamless experience while browsing. He excels in troubleshooting errors and resolving Windows issues for gaming and work purposes.