While Windows 10/11 is booting, there is a chance that you will encounter error 0xc000014c. This situation can mean different things. It can be an indication that your computer's registry is corrupt, making Windows unable to read the BCD file at startup. It can also mean that a virus or malicious entity has attacked your device, resulting in error messages.
Sure, seeing the error code 0xc000014c can be frightening. However, you will be relieved to know that it can be resolved. We will explore all the known fixes together in the section below.
BCD in Windows 10/11: An Overview
Short for Boot Configuration Data, BCD is crucial information in the Windows platform that tells Windows where to find boot information. Simply said, it consists of vital information for loading and running the operating system. The BCD file is generally stored in a folder called Boot, where the operating system is stored.
Like other Windows components, the BCD file is prone to encountering issues. But at times, these errors are triggered by unexpected shutdowns, blue screens of death, virus attacks, and hard drive failures.
One of the most common errors associated with the BCD file is the Windows 10/11 error code 0xc000014c. It is often accompanied by the error message, "error code 0xc000014c Windows 10/11 no disc." So, what is this error all about?
What Causes 0xc000014c on Windows 10/11?
Is error code 0xc000014c caused by unexpected shutdowns? Is it triggered by virus attacks like some sorts of BCD-related errors? Well, all the mentioned cases are possible. And here are some more possible causes of the Windows 10/11 error 0xc000014c below:
The BCD file is corrupt or missing. It likely happened due to disk writer errors, bad sectors, malware attacks, unexpected power outages that affected how the BCD file is configured.

The file system integrity is compromised.

This

happens due to

various

reasons. However, the most common one

is a result of you turning off

your computer while it

was writin

g important data on a particular boot sector.

Your system files have been damaged. Again, this can be caused by different reasons, such as power outages and virus attacks.

A recently installed hardware component is interfering with the whole booting process.

A malware entity attacked your computer. Because of the attack, some important system files may have been affected, resulting in the error.
How to Fix Error Code 0xc000014c
Below is a collection of solutions that have helped many Windows users resolve the 0xc000014c error code. You can follow the fixes in the recommended order until you find one that works for your case.
Fix #1: Disconnect Any External Peripherals
As mentioned above, hardware conflicts may arise, which may result in the error code. So, to resolve this issue, disconnect any external peripherals that you don't need during startup, such as a DVD drives or USB drives. After that, restart your computer and check if the error has been fixed. If not, try other fixes below.
Fix #2: Boot to the Last Known Working Configuration
Did you just install or uninstall an application or program? Then there is a chance that it has affected your system configuration. As a result, you are seeing the error code 0xc000014c on Windows 10/11.
To get around this problem, try booting to the last known working configuration. Hopefully, it loads without any problem. Here's how to perform this:
Boot your PC twice to launch the Windows Recovery Environment page.

Go to the Choose an Option menu and select Troubleshoot.

Next, click Advanced Options and select System Restore.

Continue by clicking Next.

A list of options will now be shown on your screen. Select the last known working configuration.

Click Close and confirm your action by clicking Next.

Finally, end the process by pressing Finish.
Fix #3: Rebuild the Bootable Configuration Data File
Sudden PC shutdowns and power outages can affect the BCD file. So, to avoid damaging it, make sure you shut down your computer correctly.
In case your BCD file suffered due to these scenarios, you can rebuild it by following the instructions below. However, take note that you will need to use a Windows Media Installation device. You will use it to install Windows. Once done, you can then rebuild the BCD file with these steps:
Click the Repair Your Computer option.

Navigate to the Troubleshoot tab and select Advanced Options.

Go to the Command Prompt section.

Enter the commands below one at a time and make sure to hit Enter after each command:
bootrec /fixmbr

bootrec /fixboot

bootrec /scanos

bootrec /rebuildbcd
Lastly, exit the Command Prompt and restart your computer.
Fix #4: Check Your Disk for Any Possible Corruption
At times, you may encounter hard disk corruption because your system was unable to finish writing data to a file or when some of a file's segments suddenly become inaccessible. As a result of this disk corruption, the error code 0xc000014c may appear.
To resolve this, follow these steps:
Connect your Windows Installation Media.

Boot it from the bootable media.

Select the Repair Your Computer option or press the R key.

Next, choose Troubleshoot and go to Advanced Options.

Click Command Prompt.

Into the command line, type the chkdsk C: /f /x /r command and hit Enter. Windows will then check for any possible corruption issues and repair

them

for you.

Once the process is complete, restart your computer.
Fix #5: Use the System File Checker Utility
You can also use the System File Checker utility to get rid of the Windows error code 0xc000014c. This tool is widely used to scan Windows for any damaged files and restore them.
Here's how to use the SFC utility:
Boot the Windows Installation Media drive to your computer.

Select the Repair Your Computer option.

Go to Troubleshoot and select Advanced Options.

Choose Command Prompt.

Input the sfc /scannow command and hit Enter to execute it. Wait until the scanning process is complete.

Restart your computer and ensure that the error code is fixed.
Fix #6: Check for Any Corrupt Registry Values
Sometimes, error 0xc000014c on Windows 10/11 appears because of corrupt registry entries. In case you didn't know, the Windows Registry stores all settings and information for hardware components, software programs, operating system configurations, and user preferences.
Well, there are many potential reasons as to why they may have become corrupted. Most of the time, the corruption occurs due to improper app installations. Regardless of what's causing it, fix these corrupt registry values by following these steps:
Remove the problematic drive and connect it to another working computer.

Boot the working computer with its working hard drive, which will serve as a secondary storage unit.

Now, go to this location: C:\Windows\System32\config\RegBack. Copy all the files here.

Paste them in the same location in the faulty drive.

Once done, shut down the working computer and disconnect the problematic hard drive.

Connect the drive with your computer.

Restart your computer and ensure the problem is fixed.
Fix #7: Run the CHKDSK Command If You Can Still Boot into Safe Mode
Check Disk or CHKDSK is a built-in Windows feature that helps you check and resolve errors on your hard disk. If you can still boot into safe mode even with the error code 0xc000014c, you can try giving this fix a go.
Here are the detailed steps to follow to run CHKDSK:
Type cmd into the search field.

Right-click on the most relevant search result.

Select the Run as Administrator option.

Into the command line, type the chkdsk *: /f command. The value of * should be replaced with the drive that you want to repair.

Hit the Enter key to run the command.

Wait for Windows to finish scanning your drive and fix any error it finds.
Fix #8: Perform a Clean Install
If all else fails, your last resort is to perform a clean install.
Often referred to as a clean upgrade, a clean installation is a newer version of the existing operating system. In this version, the elements of the previous version remain. In the process, the drive will be formatted, erasing all existing data. This means the user needs to create a backup file beforehand.
To perform a clean install of Windows 10/11, follow these steps:
Use a Windows Installation Media and connect it to your device.

The Windows setup page will now appear. Hit the Install Now button.

Agree to the terms and hit Next to proceed.

Now, choose the Custom: Install Windows Only Advanced option.

Select all the partitions and hit Delete.

Click Next.

Follow the onscreen prompts to complete the process.

Restart your computer.
Prevent Error Code 0xc000014c by Taking Precautionary Steps!
As with other error codes on Windows 10/11 devices, error code 0xc000014c can be prevented. And one of the most practical things you can do is keep your computer free of any unwanted files.
To get rid of space hogs and entities that disguise themselves as legit system files, use a reliable PC repair tool. A quality PC repair tool will scan your system for any cached files, cookies, and other temporary files that consume a significant amount of your storage space. It also keeps your computer performing at its best.
However, don't just download any PC repair tool you see at first search. Make sure you check reviews left by past users to guarantee that you don't get any freeware that comes bundled with malware entities.
Also, you may want to run regular malware scans to keep malicious entities at bay. You can use the built-in Windows Defender to schedule scans. You can also use third-party antivirus programs if you want. Or you can use both for a more secure Windows 10/11 system.
The Bottom Line
Error code 0xc000014c is a common problem among Windows 10/11 users. But just because it is common doesn't mean you can just let it slide. You can always take action and get rid of the problem once and for all. How? Simply refer to the steps we have presented above.
Although some steps may seem too technical, don't worry because we have carefully written them to ensure anyone without a technical background can still follow. However, if you feel you are not that confident enough, do ask for professional assistance. Perhaps the problem could be more serious than you think.
Do you know other ways to resolve the 0xc000014c error on Windows? Please do share them below!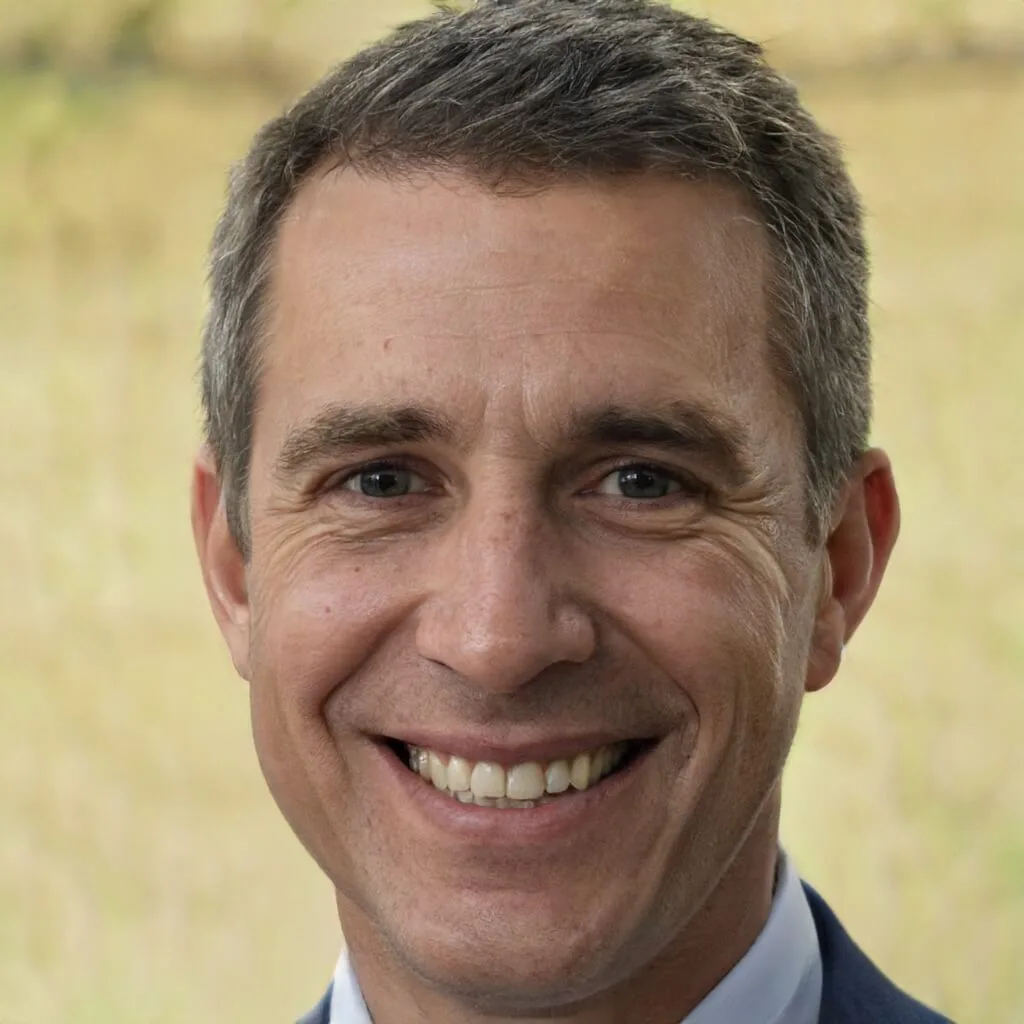 Jack is a software tester who has been working in the industry for over 10 years. He has a lot of knowledge and experience to share, and he loves to help others learn and grow in their careers. In his free time, he enjoys reading, playing chess and spending time with his family.
Jack is a professional who tests computer software for defects and usability. He works in the software development life cycle to find and report problems with the software and is often involved in manual or automated testing.
As a software tester, Jack plays an important part in the software development process because he ensures that the software is defect-free and meets the needs of the end users. He understands this fact and writes about the role of software testing in his articles in Software Tested.