How many times have you tried updating your Windows operating system, only to get stuck at 1% and see your update fail after a while? You probably saw the error 0x80240034 when that happened. The Windows Update error 0x80240034 usually tells you that an update failed to install.
But what is the 0x80240034 error all about? Why does it cause the update installation to fail? Let's find out about that and more below.
What Is the Error Code 0x80240034?
As mentioned above, the Windows 10/11 0x80240034 error tells you that an update failed to install. It isn't specific to a certain Windows operating system version. Many Windows users reportedly experienced this problem while trying to install different builds. This error usually comes with the following codes: 0x80240034 1903 and 0x80240034 1803.
Although the exact cause of the Windows Update 0x80240034 error is not known, experts suggest that it is related to corrupted update files. That is why the most common fix for the problem involves resetting the Windows Update cache.
Other affected users, however, tried resolving the Windows error 0x80240034 by using an ISO file and checking the "Do not keep the previous settings during the update" option.
Are you already confused about what fixes to try? Relax. You have plenty of options, and we don't suggest trying each one of them. We'll discuss the most effective solutions below.
Ways to Resolve the Windows Error 0x80240034
Let's get down to the working solutions. Go over them one by one until you find one that works best for your situation.
Solution #1: Use the Windows Update Troubleshooter
If you are facing a lot of issues while installing Windows updates, you may want to use the Windows Update Troubleshooter by Microsoft. It is designed to identify and troubleshoot any problem that is keeping you from installing or downloading Windows updates.
In addition, it will clear any temporary files related to the Windows Update tool. It also deletes the contents of the SoftwareDistribution folder and repairs faulty Windows Update components.
To use the troubleshooter, perform these steps:
Go to the

Start

menu and type

settings

into the search field. Hit the

Enter key to start the search.


The Settings window will now launch. Go to

Update and Security

and select

Troubleshoot

.

Locate

Windows Update

and click the

Run the Troubleshooter

button.

Follow the on-screen prompts.

Restart your computer for all the changes to be applied. Check if the error is gone.
Solution #2: Run an SFC Scan
An SFC scan inspects all your important Windows files, including DLL files. If a problem is detected, the System File Checker tool will resolve it by replacing the affected file.
To run an SFC scan, follow these easy steps:
Press the

Win + Q

shortcut and input

cmd

.

Right-click on

Command Prompt

and select

Run as Administrator

.

The Command Prompt window should now appear.

Type the

sfc /scannow

command and hit the

Enter

key.

Wait for the scan to be completed.

After the scan, restart your device and see if it has resolved the error.
Solution #3: Run a DISM Scan
The Deployment Image Servicing and Management, or DISM, utility is a command-line tool that is used by many administrators to modify and repair problematic system images, including the Windows Setup, Windows Recovery Environment, and Windows PE.
Here's a guide on how to run a DISM scan:
Press the

Win + X

shortcut to launch the Command Prompt with administrator rights.

If the DISM utility fails to obtain replacements for the problematic files, use your installation media instead. Connect it to your device and type this command into the Command Prompt window:

dism.exe /Online /Cleanup-Image /RestoreHealth /Source:C:/Repair/Source/Windows /LimitAccess

.

Make sure that you replace the value of

C:/Repair/Source/Windows

with the actual location of your installation media.

Hit

Enter

to execute the command.
Solution #4: Download the Update Manually
If the automatic methods fail, you can download the Windows update manually instead. It may be a bit tricky, but it's definitely worth the shot.
Here's what you should do:
Open your preferred browser and visit the official

Microsoft Update Catalog

website.

Use the search field to find the update version you are trying to install. Hit

Enter to begin the search.

You should see a list of matching updates. Find the specific update that is compatible with your system's architecture.

Click the

Download

button next to it.

Once the download is complete, run the setup file and follow the on-screen instructions.

Restart your Windows computer.
Solution #5: Run a Complete System Scan
Though it rarely happens, malware can also trigger the Windows Update 0x80240034 error to appear. To resolve this, simply perform a complete system scan using your preferred antivirus software.
Malicious entities are notorious for causing Windows Update errors. By using an antivirus software program, you can detect and get rid of viruses and other types of malware, such as adware, Trojans, worms, and more.
Antivirus programs also ensure your computer has the most up-to-date software protection. This is because new threats are being developed every minute, and the developers of antivirus software know about that, which is why they continuously update their virus databases and tools to deal with all these threats.
If you don't have an antivirus program installed, we suggest that you find a reliable one. Make sure that you download a tool that doesn't conflict with your system processes in any way. Also, download antivirus software from trusted sources only. If possible, visit the website of your preferred tool's manufacturer and get the software there. This is to avoid further infection that may result in more error codes.
Solution #6: Use a PC Repair Tool
Aside from performing a complete virus scan, running a PC repair tool such as Outbyte PC Repair is worth trying. This tool is designed to eliminate unneeded files that eat up a significant amount of your system space. It can also get rid of system malfunctions and performance-related issues on your PC.
With all the unwanted files eliminated, your computer is optimized, which means it will run smoothly and error-free.
Solution #7: Reset Some Windows Update Components
Windows Update is an important Windows 10/11 component that allows you to install updates, which come with the latest security patches and bug fixes. However, there are instances when it fails to do its job because of errors. To resolve this, you may have to reset its components.
Here's how:
Press the

Win + X

shortcut and choose

Command Prompt (Admin).

Into the Command Prompt window, input the following commands:
net stop wuauserv

net stop cryptSvc

net stop bits

net stop msiserver

rmdir %windir%SoftwareDistribution /S /Q

net start wuauserv

net start cryptSvc

net start bits

net start msiserver
Make sure you press

Enter

after each command.

After that, check if the problem has been fixed.
Solution #8: Clear the SoftwareDistribution Folder
For some affected users, clearing the Windows Update cache has resolved the error. You can easily clear the cache by deleting everything in the Windows SoftwareDistribution folder.
Unfortunately, Windows cannot clear the contents of this folder once they are corrupted. But clearing it will force Windows to redownload the contents and possibly fix the Windows Update error 0x80240034.
Follow this step-by-step guide to clear the SoftwareDistribution folder:
Press the

Win + S

shortcut.

Into the search field, type

command prompt

.

Right-click on the top result and choose

Run as Administrator

.

Type the

net stop wuauserv

command and hit

Enter

.

Next, input the

rmdir %windir%\SoftwareDistribution /S /Q

command and hit the

Enter

key.

Now, type the

net start wuauserv

command and hit

Enter

.

Once done, restart Windows and the error should be gone.
Solution #9: Update Windows Using an ISO File
If none of the solutions has worked so far, then you can use Windows installation media to install the latest Windows 10 version. Many users have found success in resolving the error by using this solution.
The reason it works is that the issue has something to do with the Windows Update utility. Any new update is generally downloaded via the Windows Update client, but if you install the update you need via an ISO file, you can avoid problems that are associated with the client itself.
Take note, though, that when you use installation media, you will be asked to decide what you wish to do with your previous apps and settings. Many would prefer not to keep the old settings, but we suggest keeping them until the update is successfully downloaded. If it works, then good for you. Otherwise, you can choose whether or not to proceed with the installation of the latest Windows version.
Now, here's how to install updates using Windows installation media:
Go to this address

https://www.microsoft.com/en-us/software-download/windows10

.

Select the

Use the tool to create installation media

option and follow the steps provided.

Once done, go to the location where the ISO file is saved.

Right-click on it and choose the

Open with

option.

Click

File Explorer

.

Next, double-click on the

setup.exe

file.

Follow the on-screen prompts to complete setting up the installation media.

You will be asked whether to perform a clean install or keep your personal files. Do not keep your personal files.

Proceed with the rest of the steps and choose the options that suit you.
Conclusion
The error code 0x80240034 may show at any time while trying to install a new Windows 10 version via the Windows Update tool. While the exact culprit behind this error remains unknown, experts think that corrupted update files are to blame.
Regardless of what's causing it, there are different ways to resolve the error, and most of them have worked for many users. First, you can use the Windows Update Troubleshooter to fix any error with the Windows Update client. You can also perform SFC and DISM scans to repair problematic system files and images.
If the three methods don't work, download the update manually by getting it from the official Microsoft Update Catalog website. You should also perform a malware scan as the error 0x80240034 may also be caused by a malware infection.
Other technical fixes you may try include clearing the contents of the SoftwareDistribution folder and using Windows installation media.
Now, if you have exhausted all the possible methods you know but the error 0x80240034 still shows, then do not hesitate to ask for help from Microsoft's support team. Better yet, take your device to an authorized service center. It could be the case of a hardware-level issue, and one of your hardware components may need to be repaired or replaced.
Let us know which of the solutions above has worked for you by commenting below.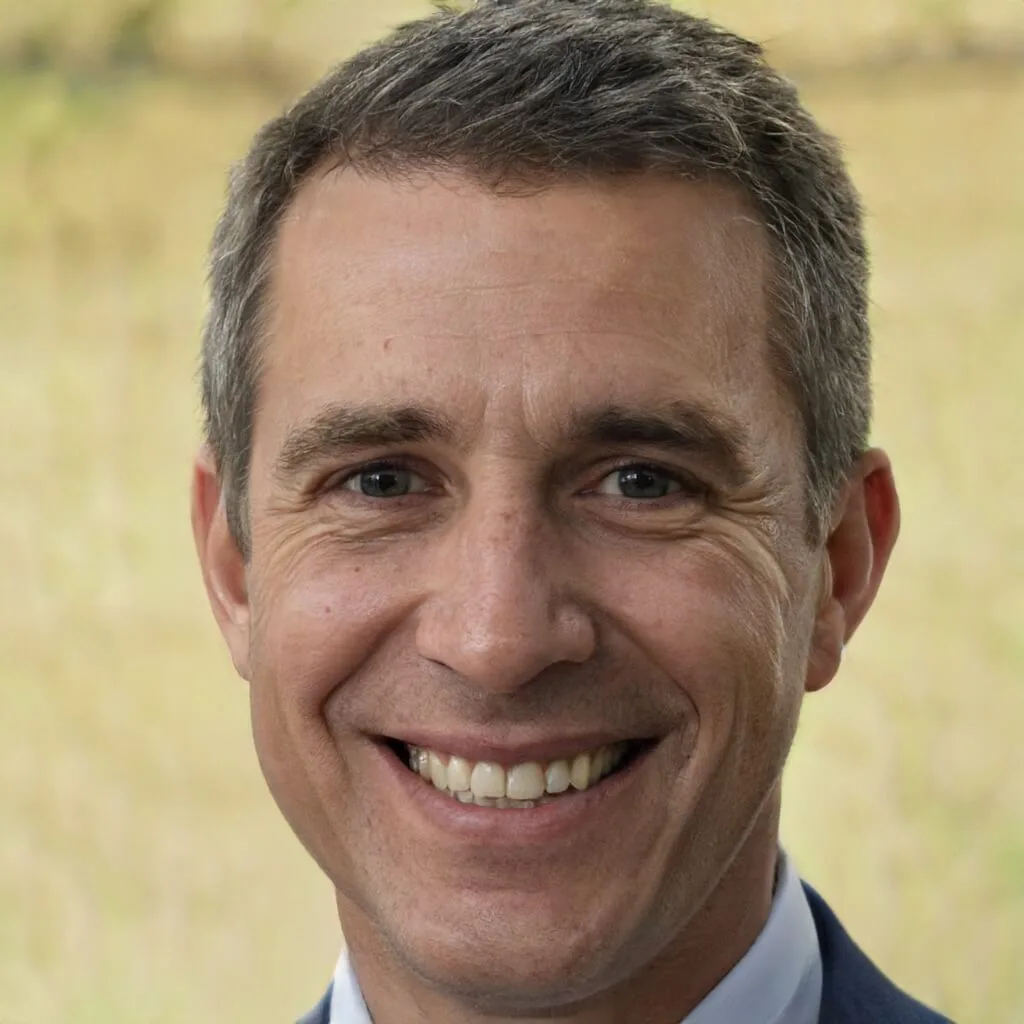 Jack is a software tester who has been working in the industry for over 10 years. He has a lot of knowledge and experience to share, and he loves to help others learn and grow in their careers. In his free time, he enjoys reading, playing chess and spending time with his family.
Jack is a professional who tests computer software for defects and usability. He works in the software development life cycle to find and report problems with the software and is often involved in manual or automated testing.
As a software tester, Jack plays an important part in the software development process because he ensures that the software is defect-free and meets the needs of the end users. He understands this fact and writes about the role of software testing in his articles in Software Tested.