If you ask most people, they probably know about the dark mode – the super cool, dark theme that is now available for almost all apps on the planet. What they don't know is that the dark mode has a sister theme, and as you guessed it, it's called light mode. It is not as sought after as the dark mode, but it's also not nearly as bad as some people claim it to be. After all, it doesn't make users go blind over time.
In truth, some people actually love the light mode. This is why Microsoft has now enabled this mode on Windows 10/11. According to the company, it will serve as the Windows 10/11 default look replacing the earlier theme that darkened some elements such as the taskbar.
Light mode will automatically be enabled for the entire user interface, and users who will want to change this default theme or activate other looks will have to tweak a few things here and there- much on that later. Previous Windows 10/11 light theme options didn't allow users to lighten everything-the task bar and many other things remained dark, for instance. But the new Windows 10/11 build completely separates the light and dark style options.
How to Enable Light Mode in Windows 10/11
Updating to the new Windows 10/11 Build 18282 (19H1) does not mean that your system color will automatically change to the new lighter version. This, according to Microsoft, is designed to help preserve user settings and preferences after an update. In other words, the choice on whether to tweak the color settings is up to the user and will probably remain so, unless the user does a clean Windows install.
If the light mode was selected before the new update, the new appearance will, however, look a bit different because as noted earlier, this new build has a clear separation between the light and dark color systems.
This is how to enable the light mode on Windows 10/11:
Go to the Start menu.
Navigate to Settings.
Select Personalization and press on Colors on the left-hand sidebar.
Scroll to the very bottom of the page and choose Light.
To return to the darker theme, retrace the above steps, but this time choose Dark in place of Light.
What Else to Expect from the Windows 10/11 Build 18282 (19H1)
Windows 10/11 having a new light mode is just one reason to be excited. This means there are more . The new build comes with additional features that users have long requested. And although this post's main focus is on how to activate Light mode on Windows 10/11, it is only fair that we take a look at some of its other new features.
Delay Snip Option and Window Snip Mode
The delay snip option and the Windows snip mode are among the two most user-requested features. These have been added with the app version 10.1807 and users can store "snip memories" that will be remembered the next time they start to snip.
Improved Printing Experience
The new build offers a different printing experience than the previous versions of Windows OS:
The new print dialog now supports the light theme.
Several printing icons have been updated as a way of improving clarity and to help users quickly identify the ones that they are looking for. Also, a line description has been added to some of the drop down settings.
Finally, if your printer has a long name, it will now wrap rather than being cut off.
Updating Windows Update
Following customer feedback, Microsoft has introduced two important features that give users greater control over updates. These include:
Users can now pause updates by going to Settings > Update & Security > Windows Update. From here, they can pause updates, although some updates like those for Windows Defender definition updates will not be stopped. The Pause option can be enabled for several days or up to a set date , depending on user preferences. To select the day, you will have to go to the Advanced options page.
With Intelligent Active Hours, you can set your device to stay up, such that Windows will not reboot when you are using it. Windows will also be able to monitor your device use and will automatically adjust active hours for you based on the device activity.
To enable Intelligent Active Hours, go to Settings > Update and Security > Windows Update > Change Active Hours. If you turn this setting on, Windows will learn not to disrupt your productive time by booting while you are away from the machine.
In the previous versions of Windows OS, some users complained that the display brightness readjusted itself when transitioning from battery charger to battery power. The new Windows 10/11 Build 18282 (19H1) does away with this bug by remembering a user's brightness settings whether they are on a charger or are using a battery.
And that's a wrap. But before you go downloading the latest Windows 10/11 update, we recommend that you clean your PC of any redundancies, old files, remove corrupt software, get rid of viruses, update your drivers, troubleshoot network issues, and repair missing registry entries with a PC cleaning tool , such as Outbyte PC Repair. By doing this, it will be easier to install updates on your computer in the future.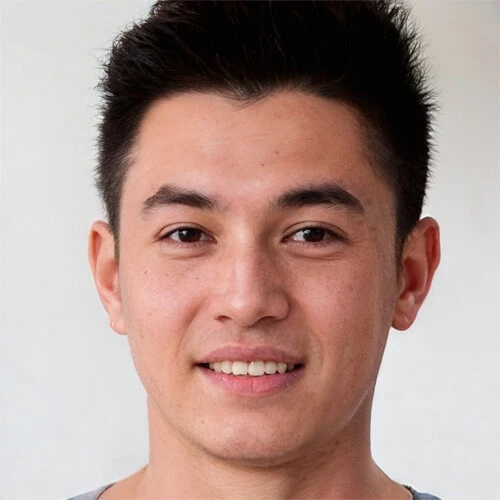 Vic is a search engine optimization expert, helping to optimize websites to make them more user-friendly. He's been in the industry for more than 10 years, and his work speaks a lot about his experience and expertise in the IT and digital marketing fields. 
Vic is the one in charge of keeping our website running smoothly and efficiently, to make sure that our readers have a wonderful experience while visiting the website. He's good at troubleshooting errors and fixing Windows issues that come up either when playing games or working on the computer. 
Vic is a certified gadget freak who feels the need to surround himself with cutting-edge technology. And this passion has helped him a lot in creating content that informs and guides users on using and troubleshooting the latest technology. He is an avid researcher who is always hungry for the latest news and updates on the most cutting-edge technology.