Reading time:
5
Minutes
Malware often disguises itself as legitimate apps or processes, making it challenging to detect and remove them. These processes run in the background and may be difficult to terminate without causing system errors or issues.
Background processes, such as YourPhone.exe, are often mistaken as malware because users have no idea what they are for and why they are running. It can be confusing to figure out whether a process is a legitimate one or is a disguised malware.
What Is YourPhone.exe?
YourPhone.exe is one of those background processes that malware often disguise as. When you go to Settings in Windows 10/11 and click on Privacy > Background Apps, you will see that the Your Phone app is turned on by default.

You might also see the process under Task Manager:

Users may notice that it is working all the time in the background, even if there are no other active apps running. Because of this, it is often mistaken as malware.
The YourPhone.exe process is associated with the Your Phone app, a Windows 10/11 feature that allows users to connect their Android and iOS phones to their PC. Once connected, you'll be able to receive notifications, read and send messages, sync photos, and use your favorite mobile apps from your desktop. The Your Phone app is a Universal Windows Platform (UWP) that is already pre-installed on devices running the Windows 10/11 October 2018 Update or later. This is why a lot of users were surprised to see the YourPhone.exe running on their computer suddenly.
Is YourPhone.exe a Virus?
The Windows 10/11 YourPhone.exe process is a legitimate app from Microsoft, but there are instances when malware chooses this particular process to imitate. So when you see the YourPhone.exe process running when you load Windows 10/11, don't panic. Here are some ways to determine whether the process is malware or not:
If the YourPhone.exe process is consuming computer resources, even though there is no phone connected to your device or even when you close all apps on your computer, then it's probably malware.
Theexe process could be malicious if it cannot be killed or you get a message that the process is being used by the system and cannot be ended.
If you check the file location of the app, it should be in this protected folder: C:\Program Files\WindowsApps\Microsoft.YourPhone_1.19102.525.0_x64__8wekyb3d8bbwe. Otherwise, it's suspicious.
If your antivirus detects the process as malware, then there is a huge chance that it is.
If you suspect the YourPhone.exe process on your computer to be malware, uninstall the app immediately and remove the malware using your antivirus program. You should also delete all leftover files associated with the malware using a PC cleaning software to prevent it from coming back.
On the other hand, if the process looks legitimate but you just want to get rid of it because you want to save on computer resources or it worries you, there are several ways to turn this process off.
How to Stop the Yourphone.exe Process in Windows 10/11
There are several ways to deal with Yourphone.exe in Windows 10/11. You can choose to kill the process, stop it from running in the background, or completely uninstall the app. We'll discuss the steps for these different options below.
1. How to Kill the Windows 10/11 YourPhone.exe Process
The process to kill YourPhone.exe is pretty straightforward. Just follow the steps below:
Hit the Ctrl + Alt + Delete buttons.
Choose Task Manager.
Under the Processes tab, look for YourPhone.exe.
Right-click on the YourPhone.exe, then select End Task.

This should close both the app and the background process.
2. How to Prevent YourPhone.exe From Running in the Background
Even though the YourPhone.exe process consumes very little RAM, that very little RAM could make a lot of difference when it comes to your computer's performance. So if you want to optimize your system, you can start by preventing unnecessary background processes, such as YourPhone.exe, from launching when you start your computer.
To do this:
Click the Windows menu, then choose Settings.
Scroll down and click Privacy.
In the left menu, look for Background Apps under App permissions. Alternatively, you can search for background apps in the Windows 10/11 search box to go directly to the Background Apps tab.
Under Choose which apps can run in the background, scroll down to Your Phone.
Toggle the slider to Off.
Close Settings and restart your computer.

Turning this off means that the YourPhone.exe won't run when you're not using the app. This can help you conserve power and RAM.
3. Uninstall the Your Phone App
If you do not plan on connecting your mobile phone to your computer, uninstalling the Your Phone app seems to be the best option for you. This ensures that the app will no longer consume system resources and you're also able to gain back a bit of storage space.
Unfortunately, Your Phone is a Windows 10/11 built-in app, so you can't uninstall it via Settings. The removal process might be different, but it's easy to accomplish as long as you follow the instructions below:
In the Windows 10/11 search box, type in PowerShell, then click on Windows PowerShell from the search results. Alternatively, you can right-click on the Windows menu, then choose Windows PowerShell (Admin) from the menu.
Once the window opens, copy and paste the following command, then hit Enter:
Get-AppxPackage Microsoft.YourPhone -AllUsers | Remove-AppxPackage.
Wait for the process to be completed, then close the PowerShell window and restart your computer.
The Your Phone app should have been completely uninstalled from your computer once your system restarts.
Summary
Malware disguised as a legitimate app, such as YourPhone.exe, is one of the common tricks malicious software use to avoid detection and removal. So when you see the YourPhone.exe process running in the background, don't panic. Check first whether it is malware or not, using the guidelines listed above. On the other hand, if the process is legitimate but you simply don't want it, you can use the methods above to get rid of it.
Give us some love and rate our post!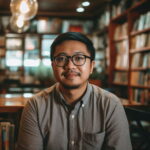 Vic is a tech enthusiast who loves to be up-to-date with the latest and greatest technology in the world. He creates content that educates and helps users with their tech-related questions. Vic manages our website to ensure that our readers have a seamless experience while browsing. He excels in troubleshooting errors and resolving Windows issues for gaming and work purposes.