The Blue Screen of Death or BSoD is probably the most dreaded computer error, especially if it appeared all of a sudden and you have no idea what caused it. The BSoD screen just pops out of the blue, and you are forced to restart your computer. Some users even get stuck in a boot loop because the error has affected their computer's startup mechanism.
Most BSoD errors provide a clue as to what process caused them. When you see The problem seems to be caused by the following file: kbhid.sys, then you know where to start fixing. Some BSoD screens also provide a BSoD stop error code, such as 0x00000001, 0x0000000A, 0x0000000F, and so on. All you need to do is look up what this code means and the relevant troubleshooting method.
But if you get KERNEL_SECURITY_CHECK_FAILURE on Windows 10/11, finding the root cause of the problem is going to be a hassle because all you get is a generic blue screen of death message.
What Is KERNEL_SECURITY_CHECK_FAILURE?
KERNEL_SECURITY_CHECK_FAILURE is a critical BSoD error that plagues Windows 10/11, as well as Windows 7 and 8 systems. The appearance of this error means that your computer is experiencing serious system problems that cannot be fixed by normal troubleshooting methods, so it needs to shut down.
The KERNEL_SECURITY_CHECK_FAILURE error can happen randomly when the computer is in use. It can also happen during bootup or when you connect a new device to your computer. When you encounter this error once, it could mean a temporary glitch in the system, which should be easily resolved by rebooting. But when the BSoD appears multiple times, then you have a serious problem on your hands.
The KERNEL_SECURITY_CHECK_FAILURE on Windows 10/11 is usually accompanied by a generic warning message that says:
Your PC ran into a problem and needs to restart.
We're just collecting some error info, and then we'll restart for you. (0% complete)
If you'd like to know more, you can search online later for this error: KERNEL_SECURITY_CHECK_FAILURE
The computer should restart on its own after the progress bar reaches 100%. But for most people, it gets stuck at some point and fails to proceed. If this happens, you need to force-restart the computer to get things going.
What Causes Windows 10/11 KERNEL_SECURITY_CHECK_FAILURE Error?
The KERNEL_SECURITY_CHECK_FAILURE error is common among Windows users who have upgraded their operating system to Windows 10/11. This means that the drivers you were using for the previous Windows OS version are not compatible with your new operating system. Because of the compatibility issues with some driver, you might get the KERNEL_SECURITY_CHECK_FAILURE error.
Aside from driver issues, this KERNEL_SECURITY_CHECK_FAILURE BSoD error can also happen due to these factors:
Memory or RAM issues
Viruses or malware
A corrupted or damaged hard disk
Security programs
Damaged Windows system files
Troubleshooting this KERNEL_SECURITY_CHECK_FAILURE error can be a huge challenge because you need to try different methods to identify the real culprit.
How to Fix KERNEL_SECURITY_CHECK_FAILURE Error
Whenever any BSoD error happens, Windows automatically shuts down and restarts. If it doesn't restart for some reason or you're stuck in a loop, press the Power button to forcefully turn off your computer and restart it. Next, delete all the clutter on your computer using Outbyte PC Repair to make the troubleshooting process smoother.
Once you've cleaned up your system, try the methods below to see which one works for you.
Fix #1: Check Your Drivers.
The main cause of the Windows 10/11 KERNEL_SECURITY_CHECK_FAILURE error is outdated or incompatible drivers. The problem is, you don't know which driver went wonky, so you don't know which device driver to fix.
Fortunately, Windows has a built-in diagnostic tool called Driver Verifier, designed to check drivers for corruption, improper behavior, and compatibility issues. You can use the tool to check one driver at a time or multiple drivers simultaneously.
To use Driver Verifier, follow the steps below:
Launch Command Prompt (Admin) from the Power Menu (Windows + X).
Type verifier in the Command Prompt window to open the Driver Verifier Manager.
Choose Create standard settings, then click Next.
Select the driver or drivers you want to check by using one of the following options:

Automatically select unsigned drivers
Automatically select drivers built for older versions of Windows
Automatically select all drivers installed on this computer
Select driver names from a list

If you're not sure which driver is misbehaving, select the Automatically select all drivers installed on this computer Take note that this process may affect your computer's performance as the tool checks all of your drivers.
Once the Driver Verifier is finished checking, click Finish and restart your computer.
Fix #2: Check Your RAM.
If you've upgraded your computer's memory by inserting another RAM, it is possible that you'll encounter this error. To check your RAM, you can use the Windows Memory Diagnostic tool. This tools helps users test and identify memory problems in Windows 7,8, and 10.
To run this utility:
Click on Start and type memory in the search bar.
Choose Diagnose computer memory problems from the search results to launch the diagnostic tool. Alternatively, you can search for mdsched in the search bar to open the Windows Memory Diagnostic tool.
Click on Restart now and check for problems (recommended) to start the scan immediately. If you want to run the tool later, you can choose Check for problems the next time I start my computer.
Press F10 to start the scan.
If the test shows errors, you need to have your device checked by the manufacturer or a technician because you might need to replace your RAM.
Fix #3: Restore Damaged System Files.
Windows system files are critical to the proper functioning of your computer's operating system. If any of these files gets damaged, errors such as KERNEL_SECURITY_CHECK_FAILURE occur.
To check the integrity of your system files and to restore corrupted or damaged ones, you can use the System File Checker or SFC tool. Just open Command Prompt and use the sfc /scannow command to run the utility. SFC automatically fixes any issues or problems it detected with your system files.
Fix #4: Scan Your Disk for Errors.
Damaged sectors on your hard drive can cause various errors, including KERNEL_SECURITY_CHECK_FAILURE. You can run a disk check to see if there are any errors that might be causing this BSoD error.
To conduct a disk check, open Command Prompt (Admin), then type in chkdsk C: /f /r (C stands for the letter of your hard drive partition). Hit Enter to run the command and wait for the check to finish. This tool should automatically fix logical as well as physical issues of the drive.
Summary
KERNEL_SECURITY_CHECK_FAILURE is a critical and complicated Windows 10/11 error caused by a lot of different factors. It can be annoying to deal with because you need to try different methods to figure out what caused the problem and fix it. To make things easier, simply follow our troubleshooting guide above and see which of the methods mentioned works for you.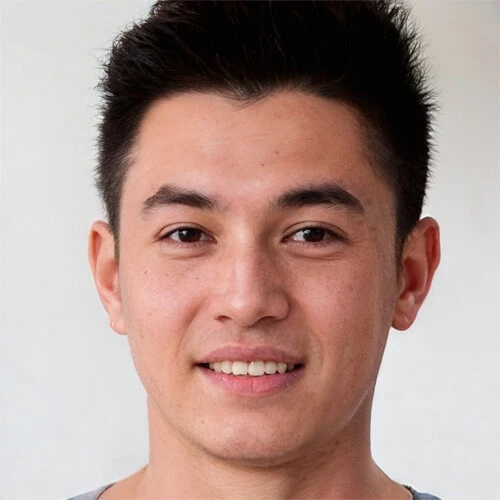 Vic is a search engine optimization expert, helping to optimize websites to make them more user-friendly. He's been in the industry for more than 10 years, and his work speaks a lot about his experience and expertise in the IT and digital marketing fields. 
Vic is the one in charge of keeping our website running smoothly and efficiently, to make sure that our readers have a wonderful experience while visiting the website. He's good at troubleshooting errors and fixing Windows issues that come up either when playing games or working on the computer. 
Vic is a certified gadget freak who feels the need to surround himself with cutting-edge technology. And this passion has helped him a lot in creating content that informs and guides users on using and troubleshooting the latest technology. He is an avid researcher who is always hungry for the latest news and updates on the most cutting-edge technology.